International Network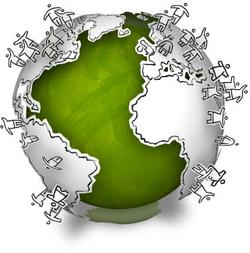 YIP is the result of many years of cooperation between numerous international youth initiatives.
Joining efforts
In January 2007 international representatives from the network came together in Switzerland to exchange their visions and experiences in order to find a way to answer the questions of today's youth. At this meeting it was decided to join efforts for an international program, thereby bringing together the best of the international network's achievements.
Over the years the network has expanded through collaboration and shared values.
Linking initiatives
The network links organizations and structures for youth, run by youth or engaging youth in their activity. It facilitates the free flow and exchange of information, resources and experience for the benefit of youth.
Network members
The members of the network include:
YouthSection – an anthroposophical organization, organizing seminars, small study groups and international conferences throughout the world; supporting initiatives, facilitating internships, and conducting research on global youth issues.

WeStrive – an initiative to unite social and spiritual activists, progressive thinkers and doers, and creative people interested in finding a community
Föreningen SOFIA – an umbrella for a variety of project teams in Sweden. With inspiration from anthroposophy, they work with international development cooperation with local organizations around the world and in Sweden.
BTH Masters for Strategic Leadership for Sustainability – International Masters programme for Strategic Sustainability Leadership
Kaospilots – a school to create positive societal change through personal growth and enterprise.
Team akademi – an Entrepreneurship Centre of Excellence of the JAMK University of Applied Sciences in Jyväskylä, Finland.
Knowmads – a platform and school for people who want to make a positive difference in this world.
Art of Hosting – a powerful leadership practicum as well as a daily pattern and practice for many individuals, communities, families, businesses and organisations.
Fanzingo – an independent professional platform for young people who want to spread their ideas and thoughts: in radio, film & TV and in print.
CEMUS – a forum for students, researchers and university teachers with an interest in environment, development and other global issues.
The Unreasonable Institute – accelerating social ventures with mentorship and capital at a 6-week intensive institute.
Mission – Standing for ' a Movement for Imaginals for a Sustainable Society through Implementation, Organisation and Networking', is based in the Philippines and works through the principles of Integral Sustainable Development (ISD) towards a sustainable society.
Shade Tree Multicultural Foundation – ShadeTree, based in L.A, serves as an intentional community of mentors, elders, teachers, artists, healers, and advocates for the healthy development of children and youth.
KRMEF  (Kevin Rohan Memorial Eco Foundation) –  an educational center located in the Kathmandu Valley that reinforces the wellbeing of local Nepali communities through sharing knowledge on sustainable and eco-friendly ways of living.
Sustainability Institute – a community based in Cape Town, South-Africa, that works on sustainable development through educational programs, community work and agriculture.