Gerald Häfner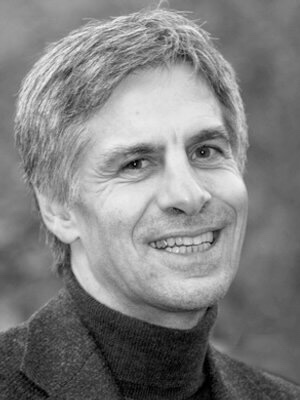 Gerald Häfner is a German politician who served as an Member of the European Parliament for Alliance '90/The Greens between 2009 and 2014. He has had three separate spells as a member of the Bundestag between 1987 and 2002. In 1980 he was one of the founding members of the Greens.
Gerald has a deep connection to anthroposophy and currently serves as the leader of the Social Sciences section at the Goetheanum in Switzerland.
Head, Section for Social Sciences, Freie Hochschule für Geisteswissenschaft (Goetheanum, Dornach (CH)),
Former Waldorf teacher, author and publicist,
(Co-)Founder and long-time chairman Die Grünen (Green Party), Munich and Bavaria
Member of the German Parliament (Bundestag) 1987-90, 1994-98, 2001-02, (Legal Affairs, Constitutional Affairs, European Affairs, Special Committee on Unification)
Member of the European Parliament 2009-14, (esp.: Constitutional Affairs, Legal Affairs, Petitions Committee, Chairman of Ethics Committee, Del. Korean Peninsula)
Founder and former President of Mehr Demokratie (NGO for citizen participation and direct democracy, successfully campaigned for div. improvements of democracy)
Founder and board member of Democracy International (internat. democracy-NGO)
Founder of Petra-Kelly-Foundation and
Founder of Federal Foundation for the study of the Communist Dictatorship in Eastern Germany
Co-Founder Democratic Europe Now and ReThink Europe.
Co-author: draft for a new German Constitution after German unification
Co-author: Constitution for Lower Saxony (adopted, current)
Initiator, author and rapporteur of/for European Citizens' Initiative (ECI) (first instrument for transnational citizen participation in the EU and worldwide, adopted)
Consultant on democracy, on citizen-participation and on constitution-making to various Parliaments and civil society organizations in different countries
Author of current laws, esp. for: transparency, participation, deliberative democracy, fairer elections, initiatives, referenda, and more and better European democracy
Winner of the speech-competition of the members of the German Parliament
Winner of various awards including "National Leadership Award" for Political Innovation (Economic Forum Germany (2005)).