Chen Atid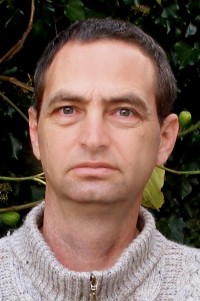 Chen Atid
Country of origin: Israel
YIP Weekly Theme 2009–2010: Freedom & community
Biography
Chen was born in Israel, and has studied biology (BA), education, economics and ecology (MA). He founded a research centre for biodynamic seeds and has taught anthroposophy for the last 20 years. He was the carrier of the foundation year for anthroposophy in Emerson College, UK, for two years. He currently works in The Glass House College, at Stourbridge, UK.
Workshop: Freedom & Community
In the past people were born into communities which were based on heredity. The community was a place of safety; it gave you food, marriage, culture, costumes and knowledge of how to live a life that satisfied most of the people. In the course of evolution we lost most of that knowledge and gained a lot of freedom instead. Today we can choose almost everything, what to work in, with how to marry, what to believe in, what to eat, how to educate our children and so on.
Some do not want this now force: freedom, some misuse it to harm others, some understand it as a call to become egoists, and some try to go back to the old ways. In the course we will try to learn how we can exercise freedom and how we can learn to see the community as our centre of development. The community become the new school of initiation where one can learn himself and his true missions in this world, not out of duty but out of true love and freedom.