Charles Eisenstein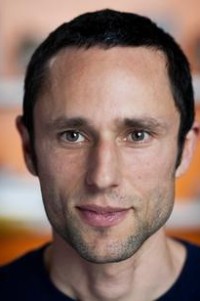 Charles Eisenstein
Country of origin: United States of America
YIP Weekly Theme 2014-2015: Sacred Economics
More information: www.charleseisenstein.net
Biography
Charles Eisenstein is the author of Sacred Economics and The Ascent of Humanity, and serves part time on the faculty of Goddard College. He speaks worldwide on themes of transition, money, Occupy, and the evolution of society and consciousness. He is also the author of numerous essays in print and on line, and the subject of several videos and films.
Graduating from Yale in 1989 with a degree in Mathematics and Philosophy, Charles spent the next decade in Taiwan, where he was an English-Chinese translator. He lives with his wife and three sons in Pennsylvania, USA.
Course: The Heart of Transition Economics: The Revolution is Love
This course aims to give students a big-picture view of the changes that are happening in the world today — and how to be an effective change agent in their midst. We look at the defining myths of our civilization (separation and ascent) and their breakdown. We see how crisis births transformation, both on a personal and global level. We play with the new defining myths of our culture (the connected self, co-creative partnership with Earth), and how we can align ourselves with them, internalize them, bring them forward.
Lecture: Sacred Economics
Why is money so often opposed to the well-being of the earth — and to the beautiful things our hearts move us to do? This talk explains the dynamics of the money system and how it drives the disintegration of community and the ruin of nature. But a transition is looming — we can all feel it! — toward a very different kind of money system. This talk describes what may be coming and how we can help to create it.