Benjamin Leogardo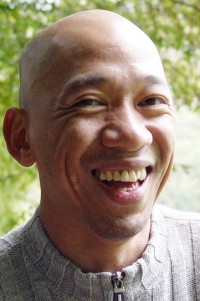 Biography
Management & Training Consultant,

Organizational Change Consultants International, Inc. (OCCI)

Management Consultant, MBM Consultants Inc
Former General Manager, Philippine Seminars, Inc.
Former Editor-in-Chief, Malayan Magazine, Lifeline, and Philam News
Former President, White Company Inc.
Facilitator, Advance Leadership Course
Facilitator, Leadership Excellence Achievement Program 70-day goal-getting and results oriented seminar.
Business Administration, University of the Philippines
Workshop: Facilitating Group Processes
One of the most important sets of skills for leaders are facilitation skills. These are the "process" skills we use to guide and direct key parts of our organizing work with groups of people such as meetings, planning sessions, and training of our members and leaders.
Whether it's a meeting (big or small) or a training session, someone has to shape and guide the process of working together so that you meet your goals and accomplish what you've set out to do. While a group of people might set the agenda and figure out the goals, one person needs to concentrate on how you are going to move through your agenda and meet those goals effectively.
This is the person we call the "facilitator."
Workshop overview
This aims to help the participant, as a facilitator in:
Making sure everyone feels comfortable participating
Developing a structure that allows for everyone's ideas to be heard
Making members feel good about their contribution to the meeting or session
Making sure the group feels that the ideas and decisions are theirs, not just the leader's
Supporting everyone's ideas and not criticising anyone for what they've said.