Tracy Abenaa Osei-Tutu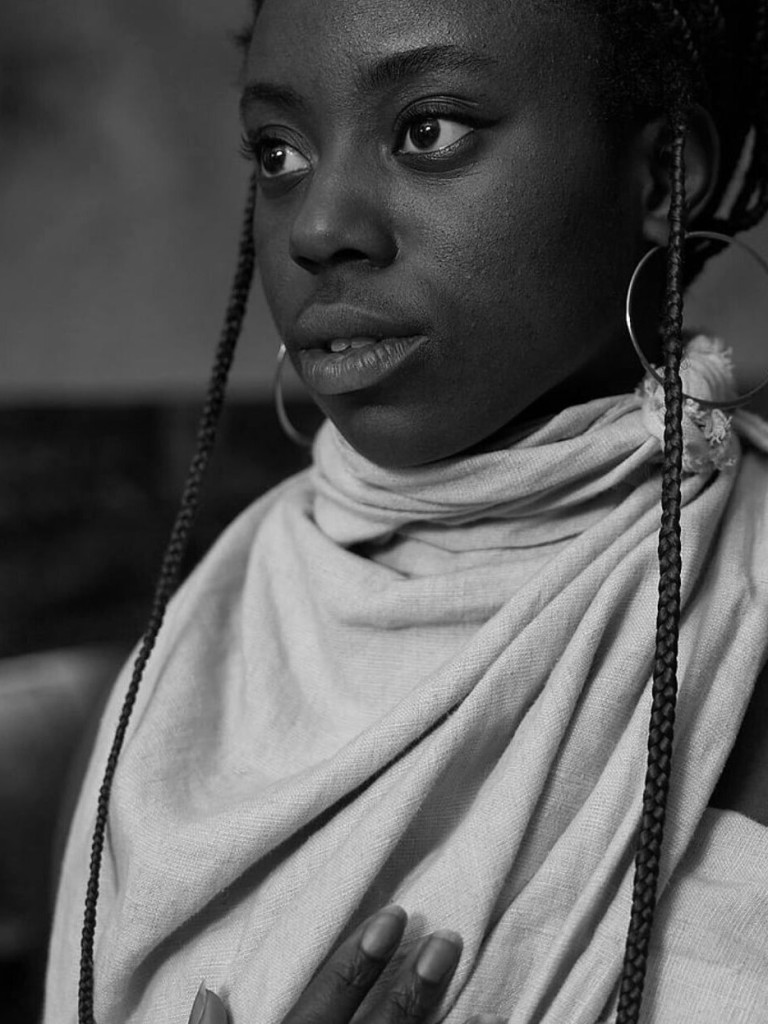 Tracy Abenaa Osei-Tutu is an artist, activist, flow space designer and passionate human being. 
In her work she tries to identify social levers which will create profound change, a skill she deepened in her study of political science. She believes in the transformative potential of the youth, the wisdom that indigenous cultures hold and Asase Yaa's (Mother earths) inherent revolutionary potential.
As a board member of the "Democratic Voice of the Youth", she designs free educational and empowerment formats for the Youth. In the association Next Pioneers which she co- founded, she explores the power of associative economies, commons and communal, cultural oases across generations. Spaces where we can (re)connect with our true purpose on this earth.
In her art, she mixes dance, music, painting and performance art to speak the language of imagination that all people resonate with. Through this she reminds people that we are all powerful creators no matter our age, gender or nationality.
All her work is carried by circle culture, a way of being, where individuals meet at eye level as well as communication and radical tenderness. By becoming aware of our personal needs, experiences and expectations, we learn to bridge inner and outer activism and develop a more authentic and empathic picture of what we really can gift to this world.