Richard Perkins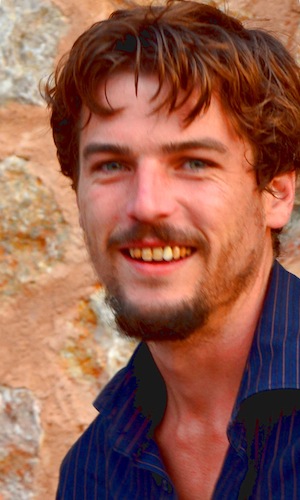 Richard Perkins is one of Europe's most active Permaculture professionals, teaching and consulting through every major climate zone on 4 continents. Highly regarded internationally as a Permaculture Design Course (PDC) teacher, Richard is certified by the Permaculture Research Institute of Australia and the Permaculture Association of Great Britain.   Taking a training with Richard will fast track your Permaculture learning;  many of Richards students from around the world are engaged full time in regenerative systems work, empowering communities and impacting local agricultures via their own properties as well as community resilient developments.
Having studied up to MSc level (IESD- Gaia U), Richard holds a Diploma in Applied Permaculture Design (UK), HND Organic Crop Production (UK) and has studied extensively in the fields of Ecology, Anthropology and Sociology.  With years of experience in Organic crop production, integrative systems design and community development Richard is currently concentrating on teaching world class trainings from PDC courses to specialist & advanced trainings worldwide.  Integrating Keyline Design and Holistic Management principles into a cohesive and dynamic design framework, Richards' PDC trainings bring back the Design to Permaculture Design Courses.
Richard has worked on extensive system design and implementation from small scale food production through to farm management, agroforestry to edible forest systems, water catchment, treatment and irrigation systems, business design and overhaul, edible landscaping to Keyline design, community building and empowerment, natural building with adobe, cob, straw-bale, timber and bamboo in cool, cold and warm temperate, semi- arid, sub- tropical and wet tropical climates.  Integralpermanence collaborates with experts around the globe and is available for flexible and dynamic consultancy services.  At Integralpermanence we focus primarily on building soil, and place the highest emphasis on functionally interconnecting biological systems to regenerate ecosystems through profitable business enterprises that maintain very high quality of living.