Jay Roberts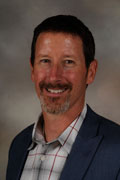 Country of Origin: USA
YIP Weekly Theme: Facilitation and Group Dynamics
---
Biography
Jay Roberts is an Assistant Professor of Education and Environmental Studies at Earlham College in Richmond, Indiana. He holds a Ph.D. in Curriculum Theory from the University of Miami and a M.Ed. from the University of Virginia. Prior to his work at Earlham, Jay was the Director of the Poplar Ridge Experiential Learning Center at the University of Virginia. Jay has also worked as a lead facilitator for an international, brain-based learning enrichment program for junior high and high school students, as a corporate trainer for Starbucks Coffee, and as an outdoor education instructor teaching rock climbing, canoeing, and skiing. In his current position at Earlham, Jay has led semester programs in Environmental Studies in the Southwest United States and New Zealand and administers the degree programs in outdoor education and environmental studies.
Jay's research interests include the theory and practice of experiential education, brain-based learning, and the philosophy of environmental education. His work has appeared in several books and academic journals. His recent publications include Beyond Learning By Doing – The Brain Compatible Approach and Experiential Education published in the Annual Editions of the Journal of Educational Psychology, and Disney, Dewey, and the Death of Experience in Education published in the Journal of Education and Culture. He is currently working on a book on the theory of experiential education.
Workshop: Facilitation and Group Dynamics
The word facilitator means to make easy. How does one facilitate a group to make easy their work together? What are the essential knowledge, skills, and abilities of an effective facilitator? How do groups function and what role does a facilitator play in both understanding and working with group dynamics? This course will combine both the theory and the practice of facilitation and group dynamics to give us a better sense of how to be a more effective leader, teacher, or change agent when working in group and team-oriented settings.