Carolyn Ferreira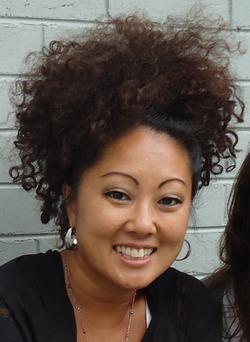 Entrepreneur by trade… Carolyn started her business journey in 1994 at the age of 20. Founder of the Amigos Restaurant Franchise in Australia, Carolyn has grown the brand from the initial turnover over $6000 per week to a multi million dollar operation today. Often referred to as the visionary of the group Carolyn currently resides in New York managing her role of Direction and Culture.
From her New York base Carolyn is currently collaborating with a Brooklyn based group of entrepreneurs on the restaurant concept Root Hill Burger, her role within this organization is Operations Director.
Tanzania, being a third base, Carolyn operates an importing venture with her husband Tony. Her current project in Tanzania is making a documentary /film as a method of raising funds to support a community wellness centre.
Living in multiple countries, managing multiple enterprises comes naturally to Carolyn…. often saying that in her life there is no difference between work and play.
Woven in amongst her current business are parts and pieces of a past filled with business ventures that have come and gone, a line of people who she has developed and mentored but most noteworthy a future filled with new found aspirations and dreams.
In the last 3 years Carolyn has faced questions and enquiries about her life that have led her to donate her skills and time to not for profit and private enterprise as a business/ project mentor.
Dancing between the aggressive arena of private enterprise and the forever expansive horizon of social entrepreneurship Carolyn continues to find answers to new questions and meet new parts of her journey whilst answering a calling to contribute to global change.
Contributor Interview
(21 November 2011)
We ask every contributor a few questions about our global challenges, the skills and capacities they think are needed to meet those challenges, their hopes for the future and more. We are hoping to upload a new video every week!