Open Master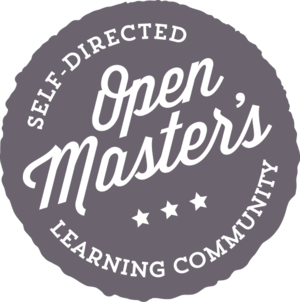 04 Dec - 08 Dec - 08:45 - 12:30
The Open Master's is a soulful community for self-directed learning and mutually-supportive inquiry.
The radically simple idea of an Open Master's—as an intentionally unaccredited, self-declared master's degree that people design for themselves—was first brought to life in 2012 by a group of eager learners seeking an alternative to a consumer-based education, and craving a more affordable, empowered, and personally-relevant alternative to graduate school.
Inspired by the history of popular education and through years of experiments in organizing peer learning communities, the Open Master's has developed dozens of frameworks, tools and programs to help people design their own education and organize small powerful learning communities, always by integrating their learning and their lives around a vision of who they are and who they are becoming.