Open Masters / Art of Hosting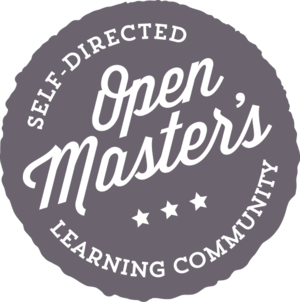 03 Sep - 07 Sep - 08:45 - 17:30
Open Masters
The first week of Open Master's is aimed at teaching the tools used in Open Master's and framing it for use throughout the YIP year. The second week will be designed and hosted more specifically for the participants moving out into the world after YIP.
Course title and short description:
The Open Master's course on Becoming develops habits and practices for designing your own learning and action around the person the world is asking you to become, grounded in continually-deepening self awareness of your why and your mission, tools and practices for ongoing reflection and integration as you go, and methods for building in peer coaching and community support throughout each season of the journey. The course builds the foundation for clear and strong agreements, together, about the kind of learning community you strive to be, and for each learner, with themselves and their peers, about the learning they are called to explore. Afterwards, learners have the tools to carry on the journey, on their own, far beyond the course and program itself.
Website, video and/or other resource:
https://openmasters.org
Material, book-list, documentary as a preparation for the course:
The Wayfinder Kit (provided as part of the course). Possible further or preparatory reading: Pedagogy of the Oppressed (Paolo Friere), Community (Peter Block)
In which learning category(s) will the participants gain qualification during your course?
Design/(Re)Creation
Type of Experience (e.g. action based, group work, academic/reflective course etc.):
Theatrical, immersive, and reflective work, brought to life in group work and solo.
Duration / format of Experience:
Block course (two one-week modules)
Contents of Experience:
Adaptive methods and tools for self-directed, community-supported learning, including tools for personal and group reflection, integration, harvesting, and taking action around the person the world is calling you to become.
Learning Outcomes:
Learners are able to: articulate a mission and direction for a learning journey of any length, break down ambiguous goals into clear, actionable steps, make clear learning community agreements and individual learning commitments with peers, and develop healthy and regular practices for personal and group reflection on purpose, needs for clarity, learning, and plans for action.
Created results / products:
A Wayfinder Mandala, a Learning Journey Map, a Mission Statement, a Knapsack of the Person they want to be, a Dream Proposal, and an ever-evolving Bingo Action Card.
Art of Hosting
Course Title and short description:
How to Host and lead Yourself and Others in Times of Growing Chaos and Possibility? A training in the art of warriorship and process leadership / hosting from the heart. In this module, we will offer the Art of Hosting, Practising for Life, and Flow Game as a spiral approach to learning on many levels.
The Art of Hosting
The Art of Hosting is a highly effective way of harnessing the collective wisdom and self-organizing capacity of groups of any size. This approach uses a variety of of powerful conversational processes deeply rooted in the needs of the world, guided by shared work and purpose.
The Art of Hosting is an experiential training and leadership practicum to deepen your capacity to affect transformation in yourself and in a complex world. This work takes into account the whole process – all the preparations necessary to bring people together for shared work, what happens while they are working together, and how the results of their conversation support next steps that are aligned to their purpose and context.
Website, video and/or other resource:
http://www.artofhosting.org/

Practicing for life : A dojo for warriors and stewards of the heart.
This work challenges us to explore new ways of seeing and responding to the challenges of our times. Through embodied movement and aikido (a practice of peace), we will practice together working with personal power, courage and balance. We will learn about seeing clearly in the present moment and stepping into wise action, moving from our heart in service of life. How can we strengthen ourselves to go into our fears and find strength and nourishment?
Flow Game
What is next for me after school? What is my work in the world? Who am I as a leader? The Flow Game is an opportunity to give and receive wisdom on questions that are important to us, in a supportive environment. The purpose of this board game is to ground, strengthen and bring clarity and flow to your life, leadership and actions.
Contents of Experience:
This will include frameworks, participatory approaches to self organizing, being hosted, hosting the group.
Learning Outcomes:
Leadership Skills, Facilitation Skills, Personal and Group Awareness, Action and Reflection Learning Cycles
The Team:
Toke
Toke Paludan Moeller has been pioneering in the fields of sustainable entrepreneurship, participatory leadership, educational renewal, and social responsibility since the early 1970s. He is co-founder and CEO of InterChange, a for more than profit training and process consulting company based in Denmark. He is working across the world in all kinds of contexts where ever leaders are sincerely calling for help with their transformations.
My work since the early 70´s has been experimenting with organizing, designing and hosting / facilitating learning and self-organizing processes, deep dialogues, large-scale conferences and numerous strategic conversations in all types of communities and organizations.
The focus is on renewal and the way we lead ourselves and work together in order to collectively find wiser and sustainable solutions to problems that matter at this time.
Since the birth of our for more than profit company InterChange that I co founded with my partner Monica Nissan in 1991, we have worked for the Danish educational system, international NGOs, public and governmental institutions as well as small and larger companies in the private sector, international networks in many countries across the planet. as well as for villages in Africa, Europe and the Middle east .
The past 6 years we have worked with longer, in depth, engagement processes and participatory leadership training, supporting large-scale transformation in systems in England, USA and Canada, as well as in the European Commission.
I choose consciously to co-create, co-learn and co-operate with bold people, leaders, companies and organizations that want to explore and take responsibility for the needs and possibilities at this time both in global and local contexts.
Co creator of The Art of hosting, The Flow Game, The Warrior of the Heart dojo, former Chair of the Board of the Danish Entrepreneurs Association, longtime international professional conference organiser (PCO) and process host.
I practice the Art of Self Knowledge, Meditation, Aikido Warrior of the Heart, the Flow Game and the Art of Hosting.
Toke's Expressions from the Heart: www.dojowithinthedojo.net http://www.dojowithinthedojo.net/home/2017/7/29/practicing-for-life
Isabel
Isabel is a strategic and creative process consultant for Brave Space social innovation, co-coordinator and facilitator of the Amazon Summer School experiential education program, and an alumni and aspiring educator with the UnSchool of Disruptive Design. She collaborates regularly with the Art of Hosting international network as a participatory process host and catalyst for individual and group inquiry.
She received a masters degree in Strategic Leadership towards Sustainability (M.Sc) in 2014, following a Bachelors in International Development Studies from McGill, and has put this to work in projects related to participatory leadership, sustainability, and education in Brazil, Ecuador, Chile, Guyana, and Europe, as well as throughout Nova Scotia.
Rachel
Rachel is a graphic recorder, facilitator, and creative consultant with Brave Space Social Innovation. She uses a variety of methods from large-scale mural drawings to participatory research and evaluation to reflect collective insights, share learning, and investigate impact. Her approach involves deep listening, personal and group awareness, and co-creation. She aims to find clarity amid complexity and have challenging conversations. Her formal education is in Community Design at Dalhousie University and has continued her studies and practice in the Art of Participatory Leadership. Rachel has hosted trainings and projects in Mi kmaki (Atlantic Canada), Zimbabwe and across Europe.
Our work
Toke Moeller:
http://www.interchange.dk/
Toke's Expressions from the Heart:
http://www.dojowithinthedojo.net/
http://www.dojowithinthedojo.net/home/2017/7/29/practicing-for-life
Isabel & Rachel:
http://www.bravespace.ca/
---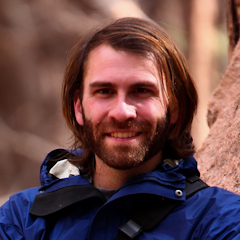 Alan Webb
Sarah Bradley and Alan Webb are co-founders of the Open Master's, an international self-directed learning community reimagining education at the margins as a force for building communities of critical action and reflection.
---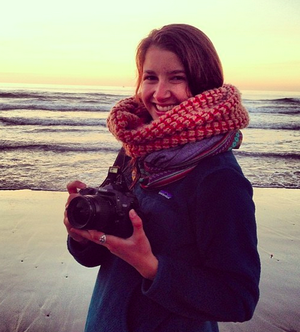 Sarah Bradley
Sarah Bradley and Alan Webb are co-founders of the Open Master's, an international self-directed learning community reimagining education at the margins as a force for building communities of critical action and reflection.
---

The Art of Hosting
Contributors: Toke Paludan Moeller, Rachel Derrah, Isabel Chender and Kajsa Balkfors