Will YIP15 be in-person?
Yes, it is our aim to continue offering YIP as an in-person and residential program.

What measures against the spread of Covid-19 does YIP maintain?
YIP follows the guidelines and recommendations from the Swedish health authorities. This means that we may need to adopt some new practices and behaviours to meet the recommendations. It is a shared responsibility for every member of our community – faculty, staff and participants – to do our part to ensure that our campus stays as healthy and safe as possible.
What are the current restrictions in Sweden?
Since the beginning of the Covid-19 pandemic, the guidelines and restrictions have changed continually. Therefore we recommend to stay updated via the formal channels of the Swedish authorities.
To check the current recommendations please use the links below:
Folkhälsomyndigheten (https://www.folkhalsomyndigheten.se/the-public-health-agency-of-sweden/)
Krisinformation (https://www.krisinformation.se/en)
Folkhälsomyndigheten is the Public Health Agency of Sweden has a national responsibility for public health issues and works to ensure good public health.
Krisinformation is the media platform for the spreading of emergency information from the Swedish government.

If you have further questions or concerns regarding YIP and how it is impacted by the Covid-19 pandemic, please feel free to reach out via [email protected]
With care and respect,
the YIP team
————————-
And here our new poster!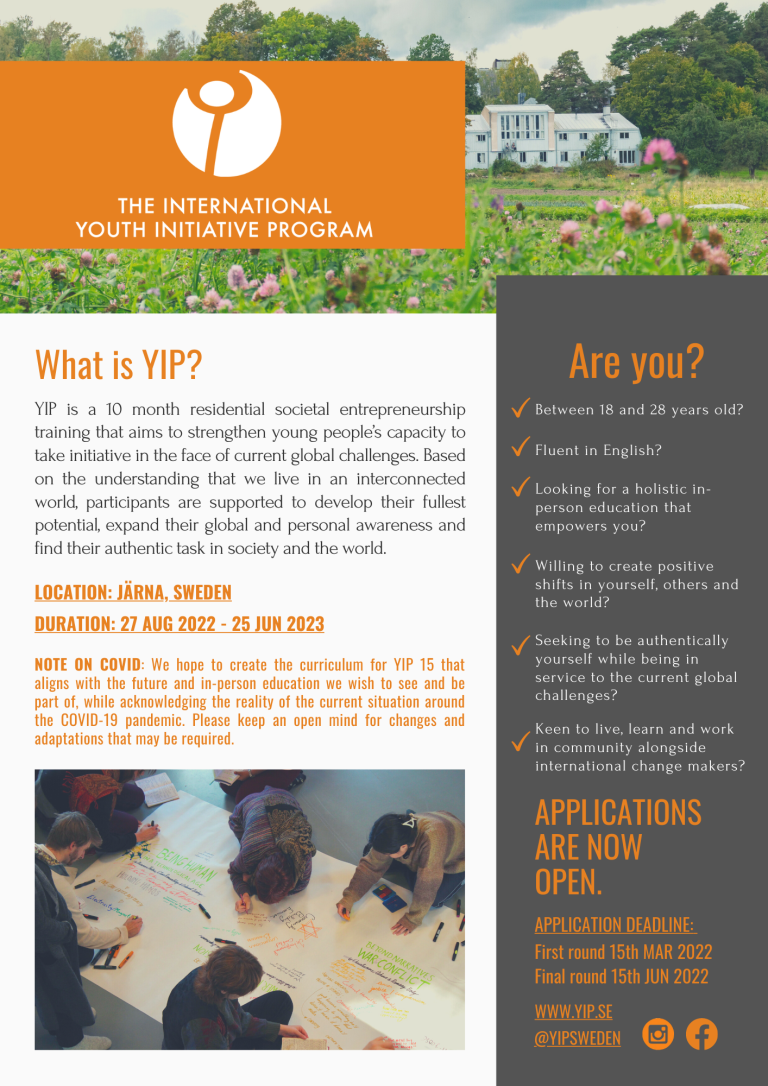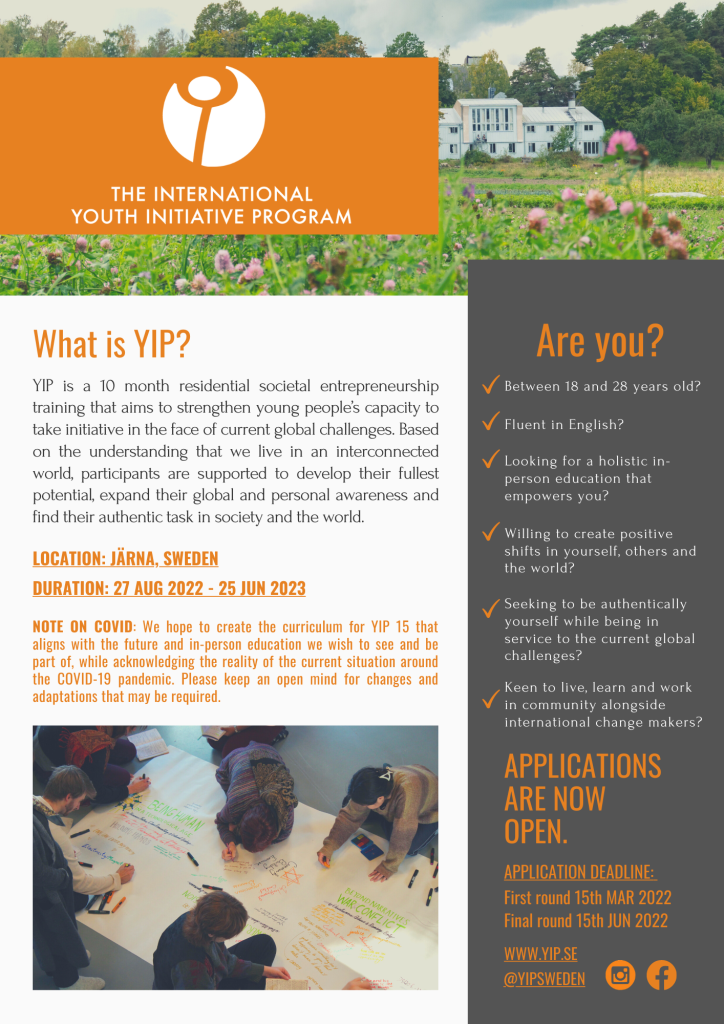 Applications are open until June, 15, 2022. Find out more about our Application Process.