---
Dear friends of YIP, Initiative Forum – Roots to Routes, has been and gone! Thank you to everyone who came to make this week so special. The locals here said that with your coming, or thoughts and support from far away, the sun and warmth returned, and therefore also the start of spring. We ate delicious meals outside, we sung outside, we danced and played outside, and we basked in the glorious warm sun like lizards on a rock. After 7 months of hard work to make Roots to Routes come alive, the Yippies are now on a well deserved break; some camping, others at the Connect Conference, traveling, or just staying here and being. More stories, reflections, experiences and writings from their side will come in the next newsletter. Written by Livia Strub In this newsletter you will find: A First Impression from Initiative Forum – Written by Naomi Richards
YIP12 Design Update – Written by Isabel Chender and Reinoud Meijer YIP12 Contributor Spotlight – Written by Isabel Chender YIP12 Curriculum Draft – Written by Reinoud Meijer YIP12 Application Call – Written by Annie Meijer
Open Masters Summer Course Proposal – Written by Reinoud Meijer My Two Cents on What is and What isn't YIP for the Alumni – Written by Nil Roda-Naccari Noguera
---
A First Impression from Initiative Forum
I write this reflection whilst waiting for my flight, sat in Copenhagen airport. This 'real world' feels a little bizarre after the embrace of the last few days, that was created in such a way that authenticity and openness were so nurtured. A world that feels somehow more real to me than this one, of duty free shopping.
This distance from the 'bubble' of Initiative Forum does, however, provide me with a sense of perspective, and gives me the opportunity to reflect a little on what we created this last week.
To me, what made Initiative Forum what it came to be, was the people. What a group of amazing humans we managed to gather together: the group of us, YIP 11, who I saw stepping up and shining in beautiful and brave ways I feel honoured to have witnessed; the wonderful contributors who brought themselves, their talents and their stories and were inspiring, caring and so incredibly supportive- I cannot thank you enough- and of course the participants, who brought their whole selves and opened their minds and hearts to the sometimes weird, uncomfortable, messy and incredible world of Roots to Routes and without whom none of this would've been possible.
So we talked, we listened, we sang, we ate delicious food, we danced and we played- and that was the answer we were looking for. How do we face these challenges that exist, how do we grasp at the roots? I personally believe that this week we exactly did that; we came together, and in our very existence, of laughter and connection we defied the narrative of hopelessness and disconnection. In big ways and small in these moments you found the essence of Roots to Routes.
So once again, thank you to every single person who came and who made this possible, both visibly and invisibly.
'Your joy is your compass' Patricia MacCabe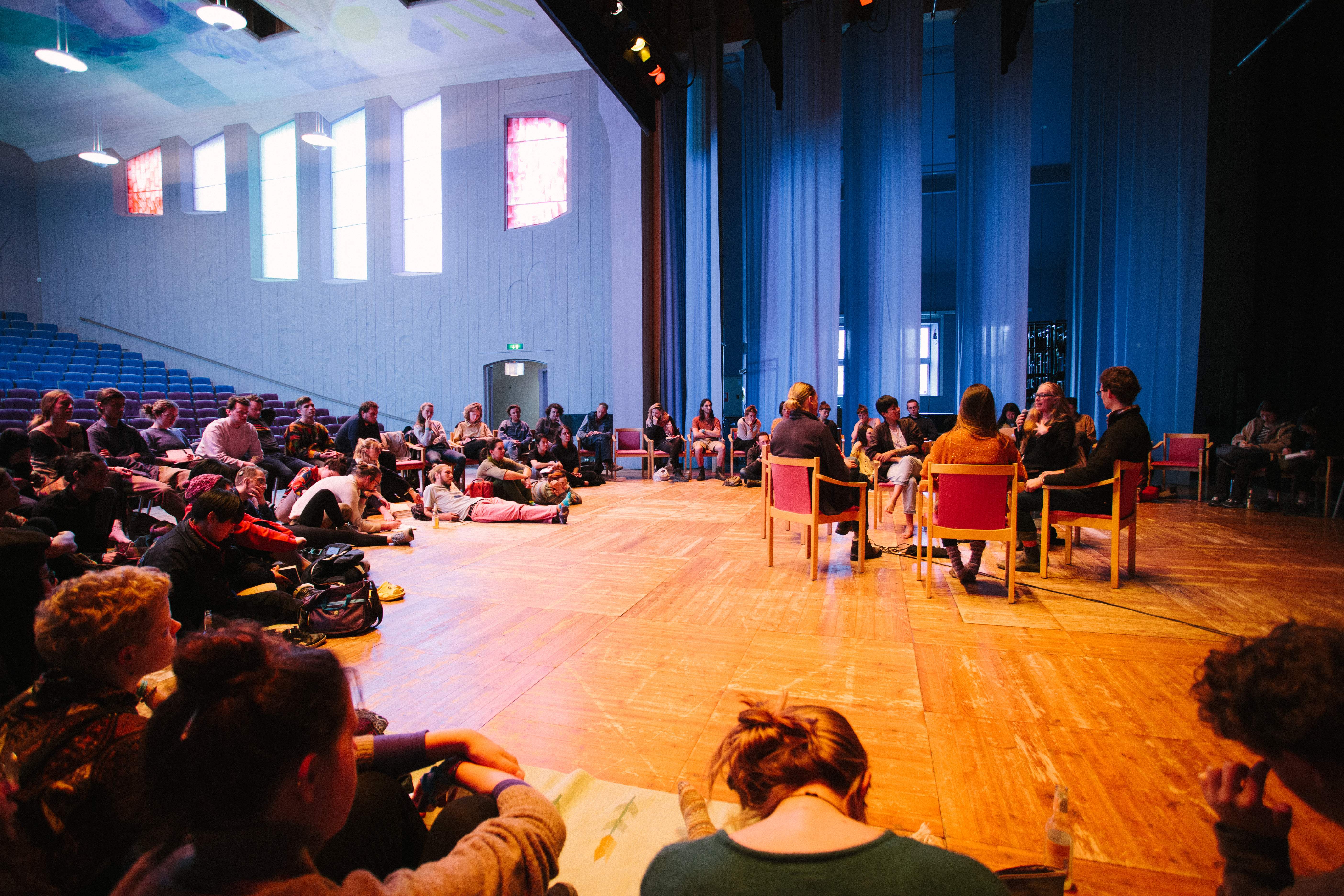 Written by Naomi Richards
---
YIP12 Design Update
Whilst YIP 11 was out in the world on their internships, the team took the time to take the curriculum back to the drawing board and design YIP 12. As those reading this know, YIP is a permanent improvisation. We seek to gather feedback each year to continually evolve the program based on the needs of the Yippies and our world. As we re-design for the coming year, we are integrating feedback from participants and contributors, reviewing the purpose and capacities we hope Yippies gain, and revisiting YIP's educational principles.
The more significant changes involve some new locations and the timing of the different elements and blocks. After having to cut on the weeks in the past versions, YIP12 will be spending more time on exploring the Outer Challenges and Inner Awareness again, with some of the Inner Awareness being planned on an isolated island far away from any distraction and on the way towards the outpost.
One significant shift since YIP 9 has been intentionally integrating the "Outpost", in which Yippies need to be outside of Sweden from November until March, into our curriculum. In YIP 10, the team ventured to Brazil to visit the Piracanga eco-village and in YIP 11 we set off to Scotland to live in the community of Findhorn. Moving forward we are exploring how to design the curriculum to allow for an Outpost and Initiative Forum to be possible. For the coming year, we are designing the Outpost to be reached overland again, minimizing our environmental impact, without compromising the experience. If all goes well our travel will include several buses, trains, boats and ferry rides which should be fun. Not changing too much for the outpost, gives us a chance to put more focus elsewhere.
Another change are many new and old friends that will join YIP12 as Contributors. It's a very exciting line-up and incredible how they have fallen into place so far. If you are familiar with YIP's earlier designs, you will have to admit it to be a beautiful flow and sequence.
A focus of work will be on Internships. For next year we are working to bring more depth, design and purpose to those internships we as YIP prepare and offer. This involves more contact, agreements and communication with current and new internship partners. At the same time we wish to bring back a much more self-designed option for which we are creating clear guidelines and frameworks. Our hope is that this allows for those that wish to, to tap into the growing network of initiatives and partners in the YIP network, whilst giving others the possibility to explore more specialized or individual interests and projects. We will be working with this topic in the coming weeks, so if you know of any possible internship placements and initiatives, this is a good time to send us their contacts.
Another 'biggie', is that we aim to introduce one hour of physical exercise each day. This opens the door to all kinds of exciting new contributors and ways of working with our bodies and health.
Lastly we will shift some of the timings at which new aspects are introduced. As an example, we will only really start working on the Personal Initiative in November. Experience and feedback shows that before that the theme and topic tends to change a lot and people have been rather frustrated and with and bad conscious, than productive and creative.
We are continuing to evolve our design over the coming months and look forward to sharing it with you on the website.Written by Isabel Chender and Reinoud Meijer
---
YIP12 Handbook
Part of our task these last months has been to compile and complete the long awaited YIP handbook detailing all aspects of the program in what at the moment is a 70 page document. The YIP handbook has been in the pipeline since YIP 6 and is finally becoming a reality! It is meant to offer a detailed and clear overview for YIP participants of the ethos and principles, block overviews, individual contributor details and reading lists, learning outcomes of each course and much more. A big thank you to Verena Rudolf, Sylvia Bauer, Midge Whitelegg and Olga Bloemen for their superb proofreading and editing and also to all the team for their enthusiasm and willingness to make sure this final push took place. Written by Annie Meijer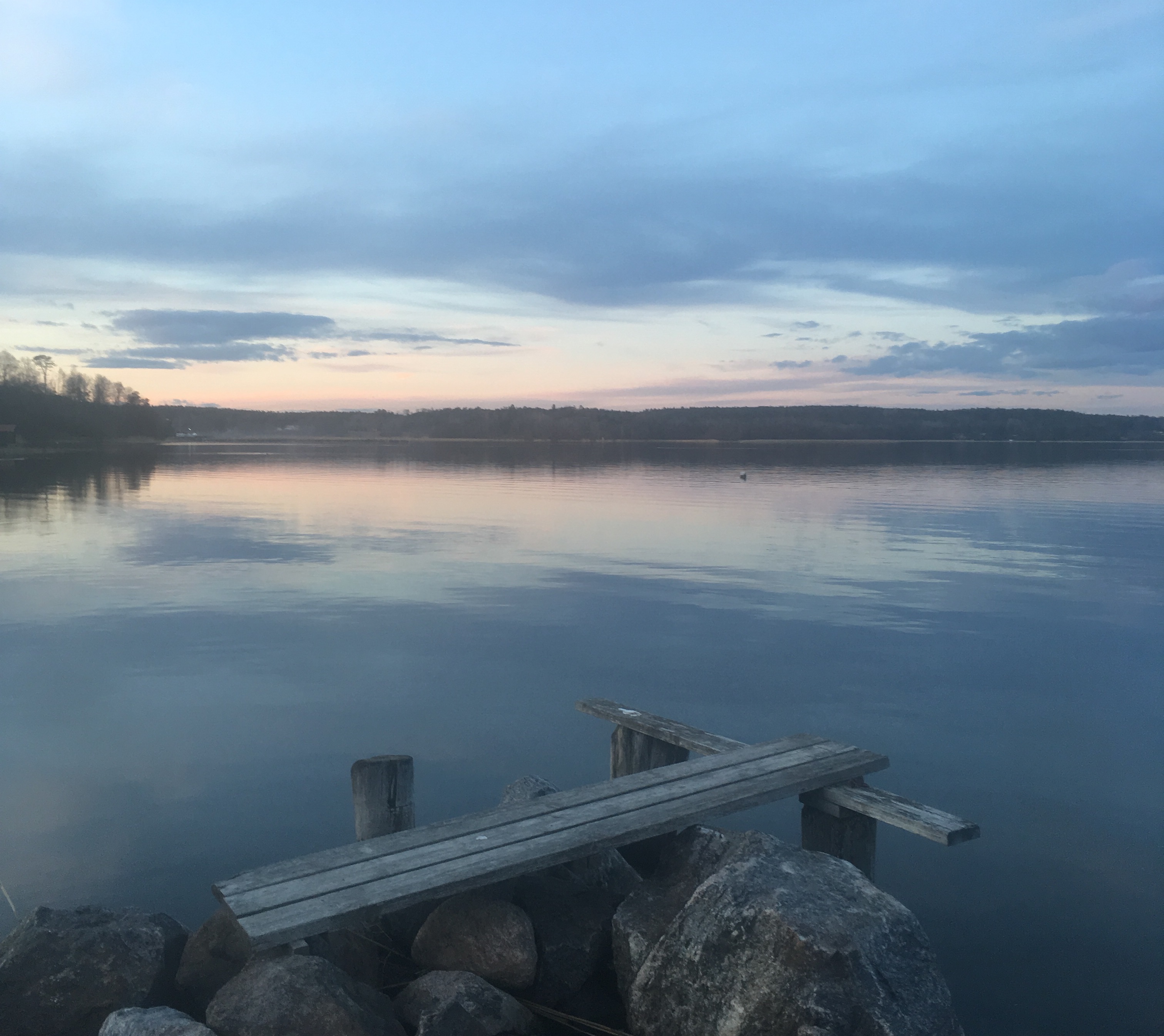 ---
YIP12 Contributor Spotlights
We are delighted to welcome back and introduce three of the contributors for YIP 12. In this newsletter we spotlight one returning contributor team and one new contributor.
Governance and Activism – Gerald and Kait
Next year we are looking forward to welcoming back Gerald and Kait Zeigler for the "Governance and Activism" course during the "Global Challenges" part of the curriculum. With this course we invite perspectives from the political system in Europe with activism in North America to understand governance in a new way and activate our agency to shape the future.
After serving the European parliament and in political parties, Gerald continues to be an initiator, author and rapporteur of/for European Citizens' Initiative (ECI) which is the first instrument for transnational citizen participation in the EU and worldwide. He has also served as a consultant on democracy, on citizen-participation and on constitution-making to various Parliaments and civil society organizations in different countries. Kait Zeiler works for the Poor People's Campaign in Los Angeles and brings her career in activism, art and community organizing to YIP. She's helping move forward the work of the Poor People's Campaign: A National Call for Moral Revival, and serves as one of the co-chairs for California. She lives in a conscious community, called Elderberries 3Fold & Have Seeds House, with her partner, and really just wants to figure out how we can all be more human with each other to build Beloved Community.
Together, these two contributors weave in theory, stories, and best practices for working within and outside systems in order to understand, spark, and work with society and governance
Collaboration – Joao
We are excited to welcome a new contributor for next year, Joao-Rafael Brites. Joao will host a course about "Collaboration and social impact" in the "Collaboration and Community life" course block. Joao is a sustainability professional, regenerative economist and social entrepreneur. He has over 10 years' experience in enabling sustainable development through the power of data, technology and collaboration. Aside from starting the Transformers volunteer movement in Portugal he has led multi-million-dollar projects that measurably improved livelihoods of thousands of small business owners with a positive ROI. He is recognized by the World Economic Forum, Virgin Group, Red Cross, Ashoka and the British Council as a leading young global changemaker. A project dear to his heart is the Amazon Summer School for sustainability leadership in the Brazilian rainforest, which he co-founded and later hosted with YIP 7 alumni Bruna Viapianna.
We are looking forward to him bringing his theory and stories from working in different business sectors to create social impact along with his practices for working with personal presence through breakdancing and creative movement.Written by Isabel Chender
---
YIP12 Application Call
Above and beyond all the planning, restructuring, design and contributor invites we are of course most excited about the growing number of YIP 12 participant pictures that are placed on the office wall depicting the forming group of lovely human beings who are preparing for their YIP 12 journey.
After receiving a participant's full application, two members of the organising team (at the moment mostly Isabel and Reinoud) send an invitation for a Skype/zoom interview of approximately half an hour where they have the opportunity to "meet" each participant. In this way any clarifying questions regarding the program, the group demographics, the place etc can be answered by the team and we on the other hand are able to gain a sense of the forming group and ensure that all applicants are looking for what YIP offers and are engaged in active inquiry about themselves and the world.
This years' applicants so far are no exception and carry important and needed questions with them regarding the challenges they see in today's world. We on the team look forward to meeting everyone in person, we look forward to discovering the unique qualities that this particular group will carry, we look forward to watching them meet our returning and new contributors and we look forward to what all these meetings will bring.
Applications are still open so if you feel you or anyone you know would benefit from what YIP has to offer please send them the following video for a brief overview of what the program will include and encourage them to get in touch.
A big thank you to Rachel and the whole BraveSpace team for their wonderful work to create this video for us,- may it reach those who are seeking for YIP.Written by Annie Meijer
---
Open Masters Summer Course Proposal
Dear friends, I am reaching out to you with a request and proposal to host an Open Master's-Class in Ytterjärna, Sweden this coming summer, for alumni of YIP and beyond, on the tools and practices for facilitating emergent, self-directed learning in community. You can read more about the offering from the Open Master's founders, Sarah and Alan, and also fill out a mini-survey to let us know whether you would be interested. Read more below about how Open Master's has become a part of YIP, and why we want to share this with you. How Open Master's and YIP Have Grown Together About three years ago, you received a questionnaire prepared by Bruna, Jannis and Manik, who quizzed you about your experience of YIP, but more specifically about your experience of leaving YIP and the time after. They made the questionnaire as part of their research into the needs of the alumni-network and a possible second phase of YIP. They came across the Open Master's and found that the ways in which this community of learners operated aligned with many of the needs and wishes of alumni once they leave YIP. We invited them, and Open Master's proved to also be a great set of tools, frameworks and methods to use during the program, too. Since then, the Open Master's has become an integrated part of the YIP curriculum. This means that from YIP8 onwards, all alumni have had at least an introduction to the Open Master's methods and ways of working, but those that were part of earlier YIP years have not. We Want to Share Open Master's with You We are proposing an immersive course hosted by the Open Master's this summer in Ytterjärna because we would love if everyone in our network got a chance to be introduced or to deepen their knowledge of their tools and methods. Let me try and describe why do I believe it a valuable tool for you all to know. YIP does many things and has many results, but one is that it tends attracts and produces 'solo-artist'. Highly individualised people seeking to stay authentic and true to themselves whilst in service to the collective. As wonderful as that is, it tends to also be a lonely path. I am always on the lookout for tools and ways of working that can balance the individual track with a level of community or accompaniment. An early discovery was 'The art of Hosting and Harvesting' which has been a part of every year following and been woven more and more into the flow of each year. More recent discoveries are the Open Master's and Enspiral. In my perception, the Open Master's and Enspiral have a similar gesture, but 'cater' for different phases of people's learning and working life. The Open Master's is great for the solo learner that wishes to design and manifest their own learning journey and trajectory, but also wish to maintain a level of community to support, mirror and hold them accountable for their actions and inactions. The emphasis is on the learning. But beyond that, their tools are relevant for self-directed learners at any stage of life, and facilitators or designers of any community that desires to support each other as peer learners, with a high degree of autonomy, emergence, and mutual support. Enspiral offers similar structures in term of a decentralised community of peers, but at the stage that people have stepped into their work and professional/entrepreneurial journey. Hopefully we will have more master-classes in later years and can also introduce more of you to Enspiral, but for now I wish to introduce the Open Master's to you all and invite you all to join the first Open Masters-Class this summer here in Ytterjärna. Help Us: Will You Tell Us Your Interest? As a first step, we are trying to get a feel for how many of you would be interested in joining and when would be the best timing. So please have a read through the description of what Alan Webb and Sarah Bradley would offer, and complete the mini survey linked here. I hope this finds the resonance I imagine it would have in our network and hope to see many of you this summer as a result. Wishing you double of what you wish me 😉 Kind greetings Reinoud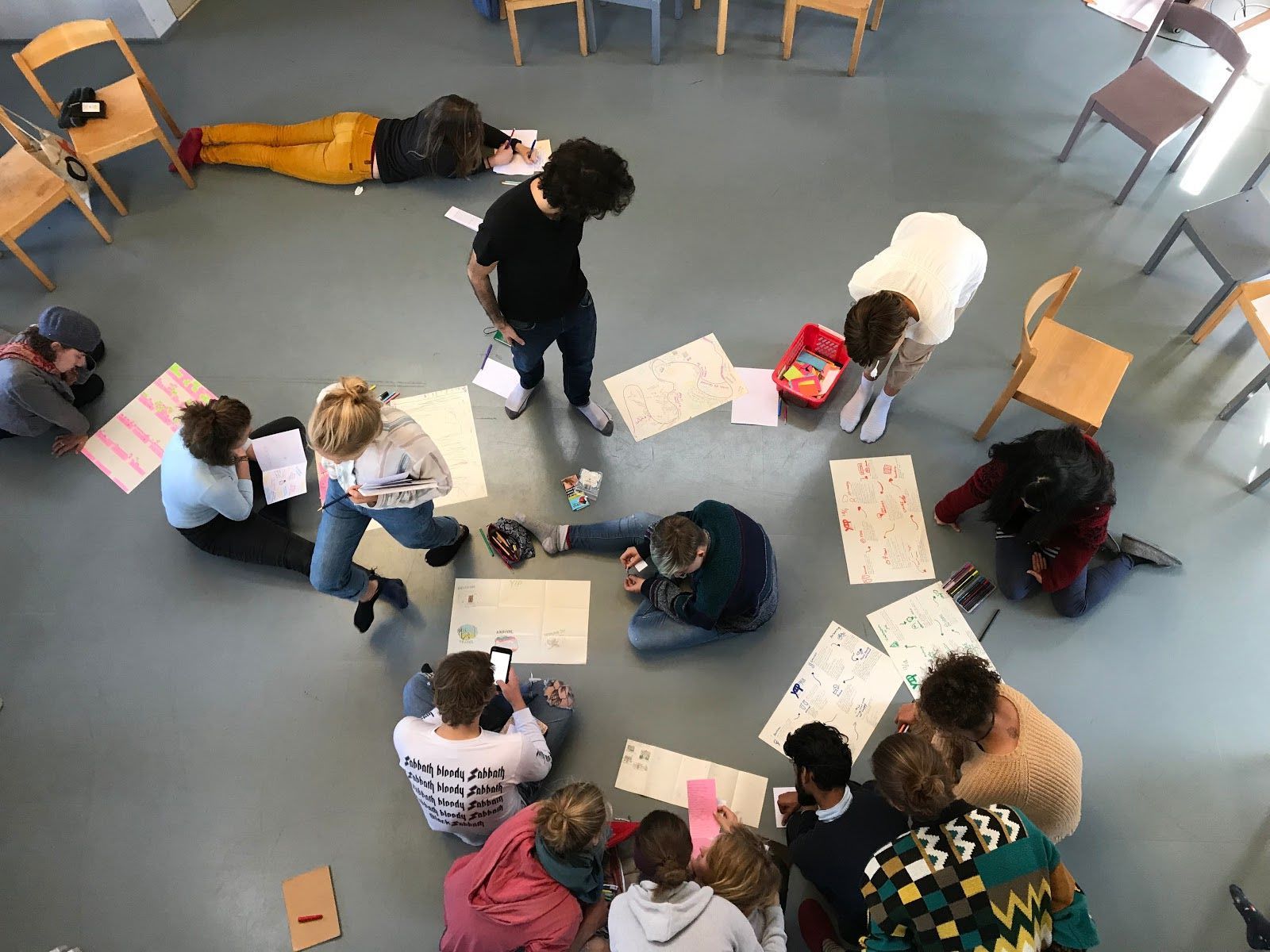 ---
My Two Cents on What is and What isn't YIP for the Alumni
Dear Alumni,
This past month working at YIP, I've found myself feeling a lot of pleasure when asking people, on facebook, instagram and through one-on-one conversations, what would they like to see more of in YIP communications. Some people asked for things truly related to YIP as an Organization and as a Program, such as:

"I would like to hear more about the key themes you are working on! Key ideas, challenges.." as well as "Participant's activity, life and lessons!"
But then, I also got people asking for things like: "Stories of Yippies pre-YIP and post- YIP", or: "Tips to integrate YIP into post YIP life".

It wasn't until last Thursday, during an Open Space at Initiative Forum, where OT's and alumni hung out outside the Kulturhuset under the mild spring weather, that clarity struck. We all speak about YIP, but we don't all understand what parts compose YIP, and that creates confusion on what to expect from it! And this is fertile soil for all kinds of projections.
Suddenly, a lot of the discomforts and oddities from this past year, made sense. So what is the "obvious" question we should be asking? Perhaps: What is YIP and what is not YIP?

Let me share some of my thoughts:
First you have YIP as an Organization, a Non-Profit Association, based in Sweden. It's the organization committed to make the YIP Program happen and run. This year we are a team of 4 Organizers and two full time volunteers, plus a board of advisors.

Then there is the ever evolving YIP Program, a 10 month long training for social entrepreneurs, which has been alive for the past 11 years.
And then, we haveYIP the Network, composed of both people who have done the program and people who have been in connection or impacted by it. This is not part of the YIP Organization or Program, and naming this could be very important very important.
Why?

Well, this clarity can be of support to let go of unattainable expectations and a first step towards new possibilities, like the one, Diane (YIP7), Jim (YIP9) and Phil (YIP4), are working on:
a seasonal Alumni Newsletter, featuring the news of the Network that you can join here.
For me as an OT with the role of tending communications, this has helped me narrow down what is my responsibility to communicate and share!
So if you are excited to see the behind the scenes of YIP, the day to day of YIP participants, their learnings, struggles and joys, follow us on our Instagram and Facebook!Written by Nil Roda-Naccari Noguera
---
Looking forward
For the May Newsletter, you can look forward to: Internship Presentations
Art of Hosting
Initiative Forum Initiative Weeks Kick-Off Initiative Weeks
---
Until next time!