Spring finally hits Ytterjärna with force, the days are growing longer, night falls now around 10:30pm and the nightingales sing out their hearts in the dwindling darkness. The YIP community is full of energy and good thing too! Because this portion of the curriculum is all about taking initiative. YIP10 puts into practise the skills they've been harnessing throughout the year; hosting, holding, sharing, communicating, organising, considering, networking, deciding, enacting, working hard and of course, enjoying fika in the sun. There's a lot of really great content in this months newsletter. To make the flow more manageable for you all, here's a handy list of contents:
Newsletter Contents:
1) Initiative Week #1 2) Izumi No Gakko visits YIP 3) Under Tallarna in Spring 4) Enspiral with Silvia Zuur and Phoebe Tickell 5) Initiative Week #2 – Street Poets with Frank and Jaynese 6) YIP Network News – An Oasis in the Middle of Zürich 7)10 Years of YIP Gathering – Camping 8) Greetings from Phoebe, Three Month OT
---
Initiative Week #1
---
After long preparations and the periods of arrangements the time had finally come. Our Initiative Weeks started. Opened on Monday morning we made our personal schedules to manage our time according to our needs. Afterwards we dived into the first of the three weeks ahead of us: Installing the 'Art Studio' space for the Yippies to use through-out the last weeks. Starting with the 'Permaculture Project' behind our home of Tallevana, preparing the soil for nurtured seedlings. Opening discussions about our plans and hopes for the life after YIP, co-hosting the sessions of 'YIP Phase U'. Jumping in to project development in the space of 'Project Incubator' on Tuesday, where we struggled a little bit. Trying to find our course through the sea of ideas. Diving in the intensive 'Classroom Alive Basecamp' on Wednesday we learned and discover how to design our own outdoor self-directed learning journeys while carrying our life on our backs. The week passed by quickly and Friday morning Simon-Domique hosted a 'Possibility Management' workshop, where we focused ourselves on the healthy way of dealing with our emotions. And at the end of the day we found ourselves once more sitting at the Community Meeting. I'll be honest, it was not an easy week, trying to hold the space. To host while wanting to be present, participate and learn feels little bit like being in two places at the same time. At the end of those five days we felt full, happy, but exhausted, yet we learned a lot and the feeling of taking our own initiative provided us with much needed satisfaction. Written by: Jakub Hrbáň (YIP10)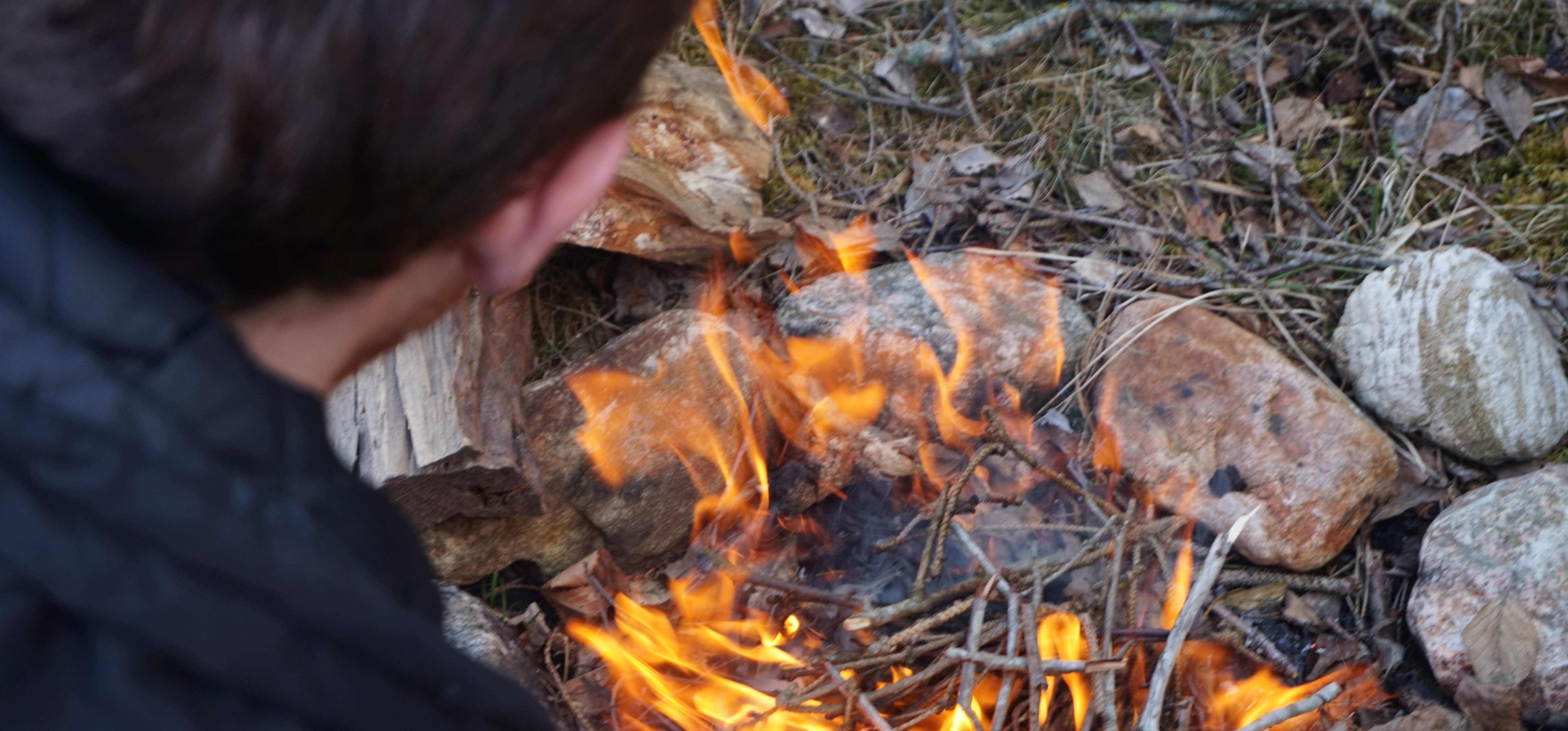 ---
Izumi No Gakko visit YIP
---
Designing, Organizing and Hosting – Japanese Students Week Before setting off to Brasil, it was announced that we will be joined for a week by a group of 15 Waldolf students from Izumi no Gakko (Izumi School) in Japan, which would be a great opportunity for us yippies to design a week schedule and practice hosting. With excitement, some yippies gathered, discussed, planned the week, and divided tasks. Finally, after months in Brazil and internships, meetings after meetings, prepared and prepared, the actual week has arrived. Every morning, just like the OTs of YIP, the organizing team for this week would sit together, check in with practicalities and the flow of the day. Monday morning, the students presented us a Japanese dance about fishing. In Hokkaido, where they came from, there is a very close relation to the ocean. The dance as well represents the core soul of Hokkaido. In order to make sure that all the students feel comfortable and being cared during their staying, we have created a buddy system, which matches one student with one yippie. In the afternoon, we had campus tour, skill sharing making dream captures, and as well team building, with the methods of free dance, games and creativity – building art from recycle material. In the evening, there was theatre practice, with energizer, emotion practice, and acting with alien language. Tuesday, we started the morning with circle dance, singing with Kefas, and then followed by long day of walking the Ekoleden trail. We walked through the forest, had sandwiches and ice cream beside the water, and then there was a group check-in experience for the students in the late afternoon. Wednesday, we had Art of Hosting, where we really saw how it was possible to offer what we have learned at YIP, and how it could work succesfully. Afternoon we had Slava Theatre style-movement, a tour of the local Waldorf School, and then the students taught us a game from Japan, and the fishing dance. In the evening we played sports – basketball, football and volleyball. Thursday we hosted 'deep-ecology' in the morning, with blind folded exercise, and asked what they knew about ecology. Most of the answers were around nature, earth, environment. However, it was easy for them to find a story of their relation to nature and share with each other. The day followed by working at Undertellana, loosing the soil and picking out the weeds, working with the compost pile, and a walk in the forest. On our way back to home, the Japanese students were very excited about experienced hitchhiking in Sweden. In the evening, there was the exciting open mic. with dancing, singing, and guitar. After the Japanese sang the song 淚光閃閃, suddenly, a rainbow appeared outside of the window. This beautiful scene brought so much joy and peace in people's hearts. Friday, the last day. 4am in the morning, we went to the sky space to watch the sunrise. We hosted an open space technology session, and then community meeting, where they witness the real YIP life, with sharing and gratitude. The students said that they have learned about real cultural exchange, and that they see even we are only few years older than them, they could see we are people who take action, and that they would love to be involved in our action. Some sharings from the students:
"It already feels like home."
"It was long, but short. So much happened. I cannot say exactly what I have learned, but I am sure that something has changed inside me and will influence me for my whole life."
"In the past, I couldn't express myself properly in words. But now I have experienced how to express, and I want to learn it."
"I want to hold space for people to share, like what you do here."
"Only five days, I have learned and changed. Cannot imagine how much it could be for you as ten months!"
Closing ceremony. Started with game we learned from the circus in Brazil, then everyone used three movements to describe our week. Finally we watched a video that Leonard made of the week, as a present for Izumi School.
CLICK HERE TO WATCH THE VIDEO!
For me, the week was very full, and I understood how challenging and fun it could be to host a group. However, this week has been a very big inspiration for me as feeling the future possibility of creating workshops and spaces for young people in Asia. Written by: Yu Show Huang / Phyllis (YIP10)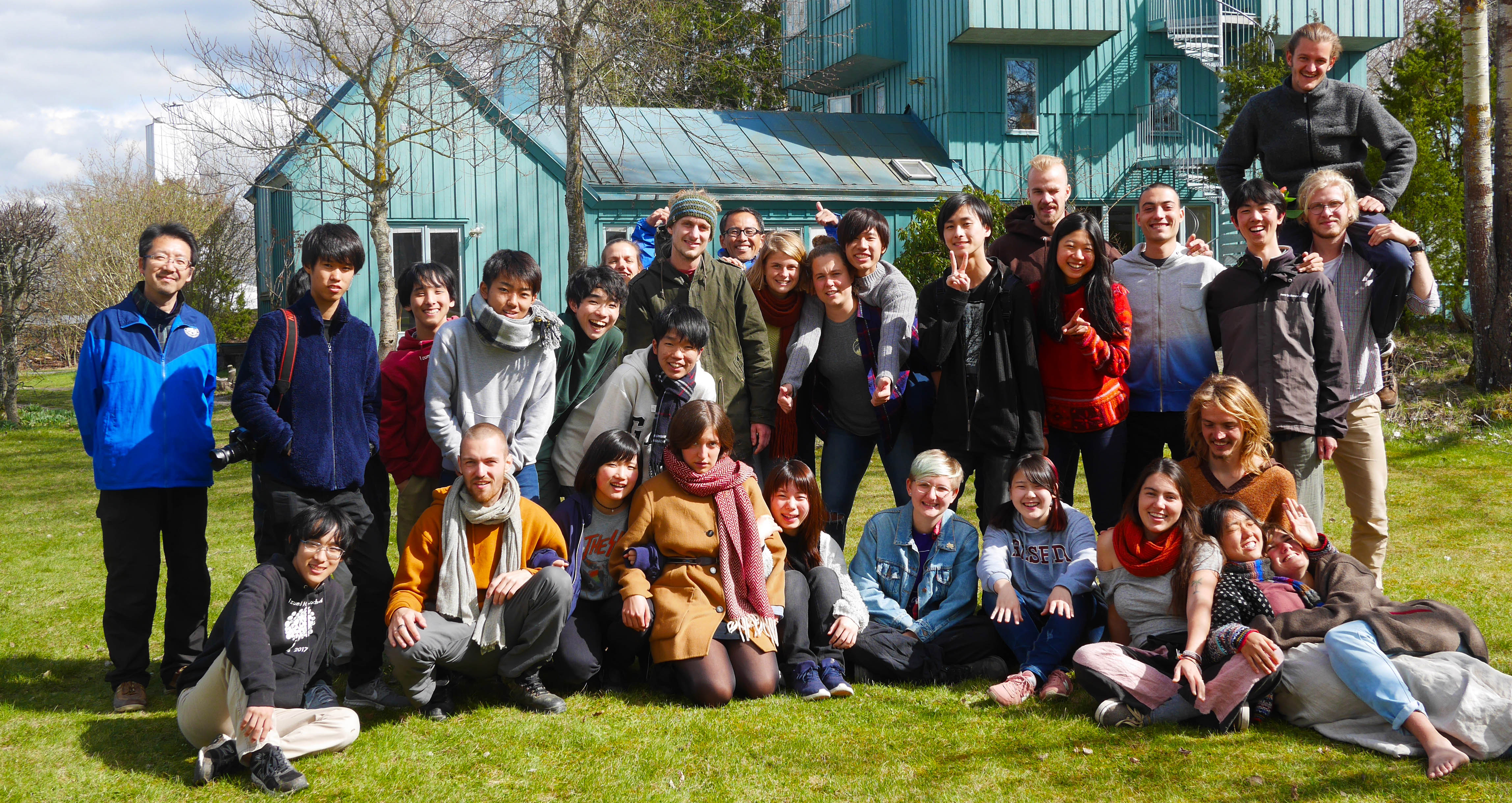 ---
Under Tallarna in Spring
---
The smell of manure, recently passed winter and a big pile of wood chips await us when we arrive at Under Tallarna, after five months of being in different places. We come here once a week to support the hands-on section of the curriculum, to learn about sustainable agriculture and support this amazing initiative. This is the first time we meet Ossian, brother of Robbin and one of the founders. They do biodynamic community supported agriculture but much more than that. Five people are deeply involved in this project and one part is not only growing plants and vegetables but growing individually and together as a community. The work we do is an amazing balance between hands-on work and know-how. Preparing for the next outside growing season we made new beds in their specific permaculture-based style: wood chips around the beds, one layer of fresh horse manure then a layer of well rotten manure. These beds are mostly for zucchini as they are the perfect plant for getting beds started, as well as fast growing and last but not least, delicious! Also, some clearing and refreshing already existing beds were on the to-do list. The smell of freshly brewed coffee and the tea ring in the fika break and after another slot we make our way back to Ytterjärna, by walking, bus, biking or hitchhiking, where our day ends with a homemade delicious meal! Written by: Linus Bingger (YIP10)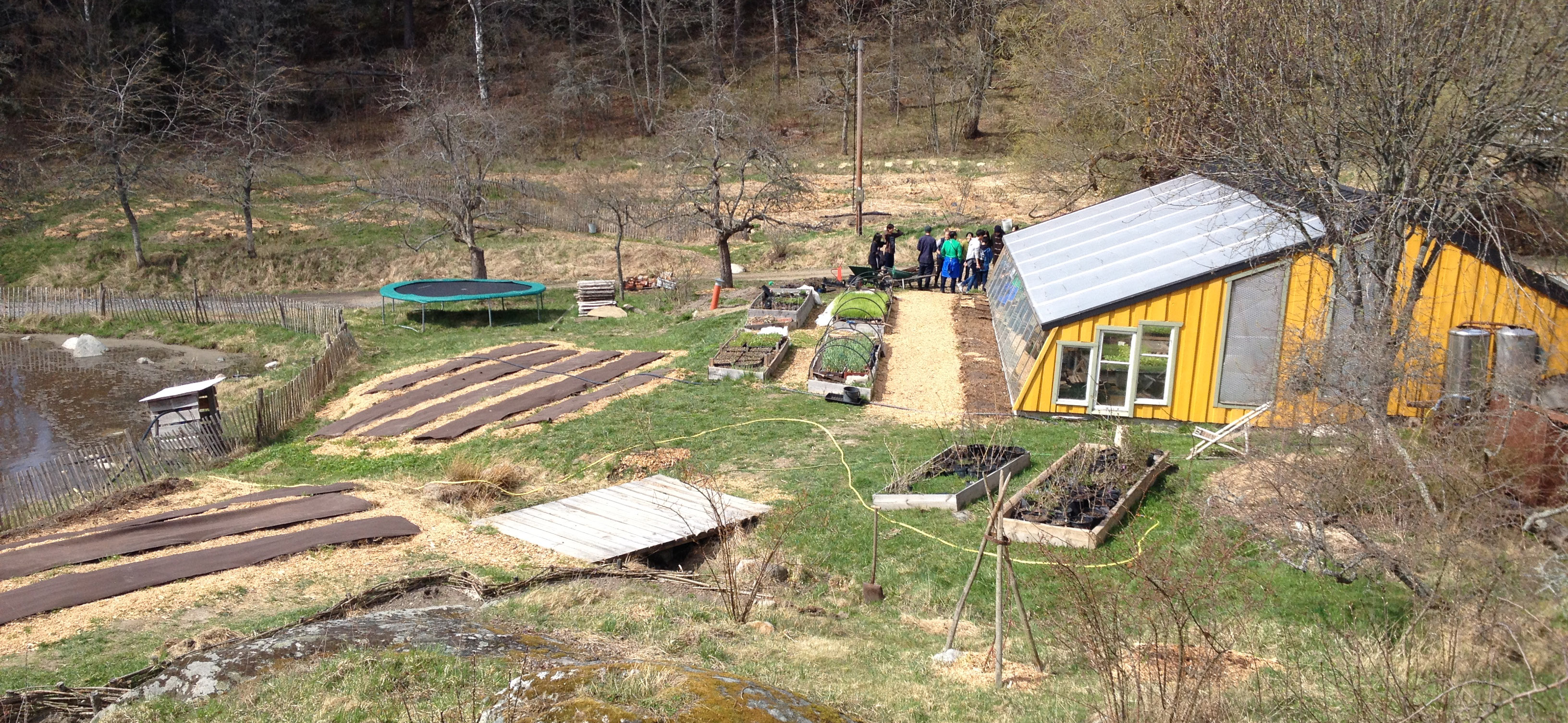 ---
Enspiral with Silvia Zuur and Phoebe Tickell
---
What is Enspiral? This question [en]spiralled chaotically around our course last week… alongside our freely moving understandings of social enterprise, money management, network, project incubation and community culture. Regardless of the answer, we learned a lot from the Enspiral course contributors, Silvia Zuur and Pheobe Tickell, about working with each of these themes. For the week, we each 'dated' one of our projects. These initiatives became the case studies on which we applied Enspiral-y practices, as well as the lenses with which we listened to Silvia's stories of entrepreneurship. We envisioned our initiatives as social enterprises through the Social Lean Canvas, exchanged our rapid-fire pitches and created financial roadmaps. I noticed my plans becoming increasingly grounded: specific & realistic ideas formed for a series of events to bring together the people, families and communities of Toronto. What makes Enspiral truly unique, it seems, lies in the eye of the beholder. From my perspective, one particularly unique quality is their jargon: the Enspiral community applies software development terminology like 'refactor' and 'fork' to projects way beyond their computer screens. I haven't been quite sure how to fit my computer science background and my YIP experience together thus far, but last week I felt at home when Silvia started sharing her challenges with "merging into the master branch." Many of us took the opportunity to learn from the Enspiral network for reflecting on what the YIP network can also mean. In smaller discussions, we shared excitement around the August gathering, the alumni map, and the possibilities of how as YIP10 we want to enter the space of being YIP Alumni. In the Brosbe check-in group, we're experiencing a taste of what it means to open the relationships we've formed over 10 months to the wider community. Our name amalgamates those of Rose, Bruna, and Pheobe – the amazing people who have stepped into the rotating role of the Brosbe OT throughout the year. We've been with each of them in spaces of deep sharing as well as learning from their work. Rose invited us into the world of Moral Technologies, Bruna brought her care for education & nature with the Amazon Summer School, and now Pheobe has opened us up to the world of collaborative networking through Enspiral. Pheobe's role as both Enspiral Member and YIP OT invites possibility for how we can all connect even better together. Having Phoebe around as a friend, mentor and visionary brings a lot of excitement to our remaining time in Sweden. Written by: Robbie Solway (YIP10)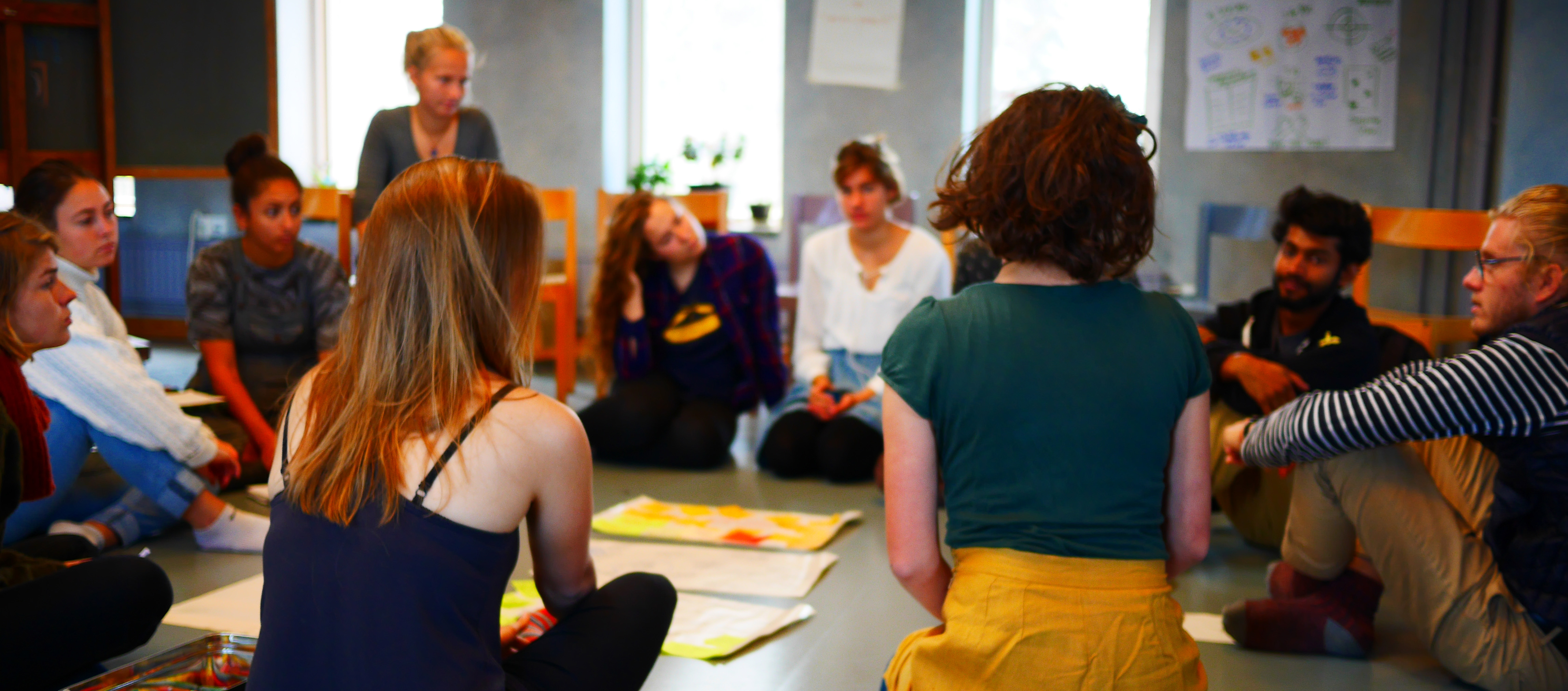 ---
Initiative Week #2 – Street Poets with Frank and Jaynese
---
Words, feelings. Emotions and creative creation. Pen on paper, silence but the scratching of ink. Thinking. Promps, single sentences and the thoughts that simply come. Where am I from? What do I really want to say? Thirty word love poems, and if you knew me you would knows. Quiet. Waiting. "The floor is open to whoever wants to take it." The bowl of water in in the middle of the room, glittering in sunlight. The sentences that come are right, there is no wrong way for this. There is only the way of expressing what you need to say. The room is full, the chairs taken. Two are sat upon by new faces. The Street Poets are here. It's been months of getting them from Los Angeles to our little Ytterjarna. Skype calls, dreaming, meetings and finances. Efforts that were, in every single way, worth it.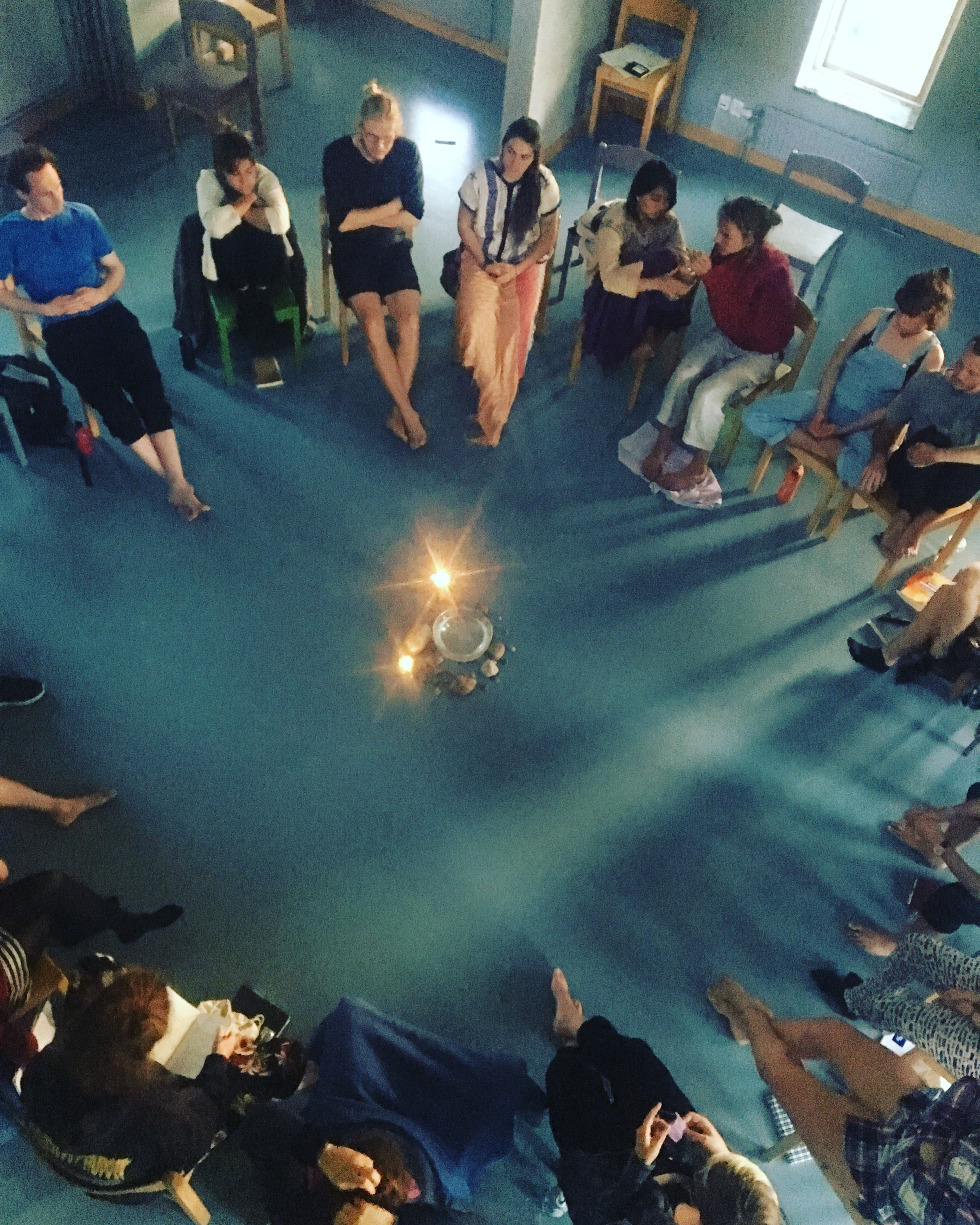 Though Frank and Jaynese were this year not called into the schedule by the OT's, the yippies took wishes into our own fulfilling. As a part of the initiative weeks, we reached out to Frank and Jay and invited them here for a week. We've been fundraising to cover their costs, pooling the budget, crowdfunding, and hosting a dinner / open mic for the community. Anticipations were building with all the endeavours involved. When they finally arrived, adrenaline and phrases were running through our veins. The Street Poets are more than the two words they present themselves with. Frank and Jaynese, working in the LA streets, are incredible human beings. They hold spaces in hands that invite, painting the outlines of the room in a container that will hold whatever bubbles to the surface. And if it breaks, it's a learning. The invitation has been worded. The last five days have been filled with poetry. Improvised karaoke. Tears. The sea that absorbs every ray of spring's heat. Filling the space with voices that haven't been heard in a while. Stories unheard, truths untold. Pages that fill and unfold. Love poems to others, love poems to ourselves. A Thursday night through song and ritual. "Facing death, and choosing life." Candles guiding our paths, flames alight with what needs to be let go of. Laughter. And every single line for love. Written by: Luna Stassen (YIP10)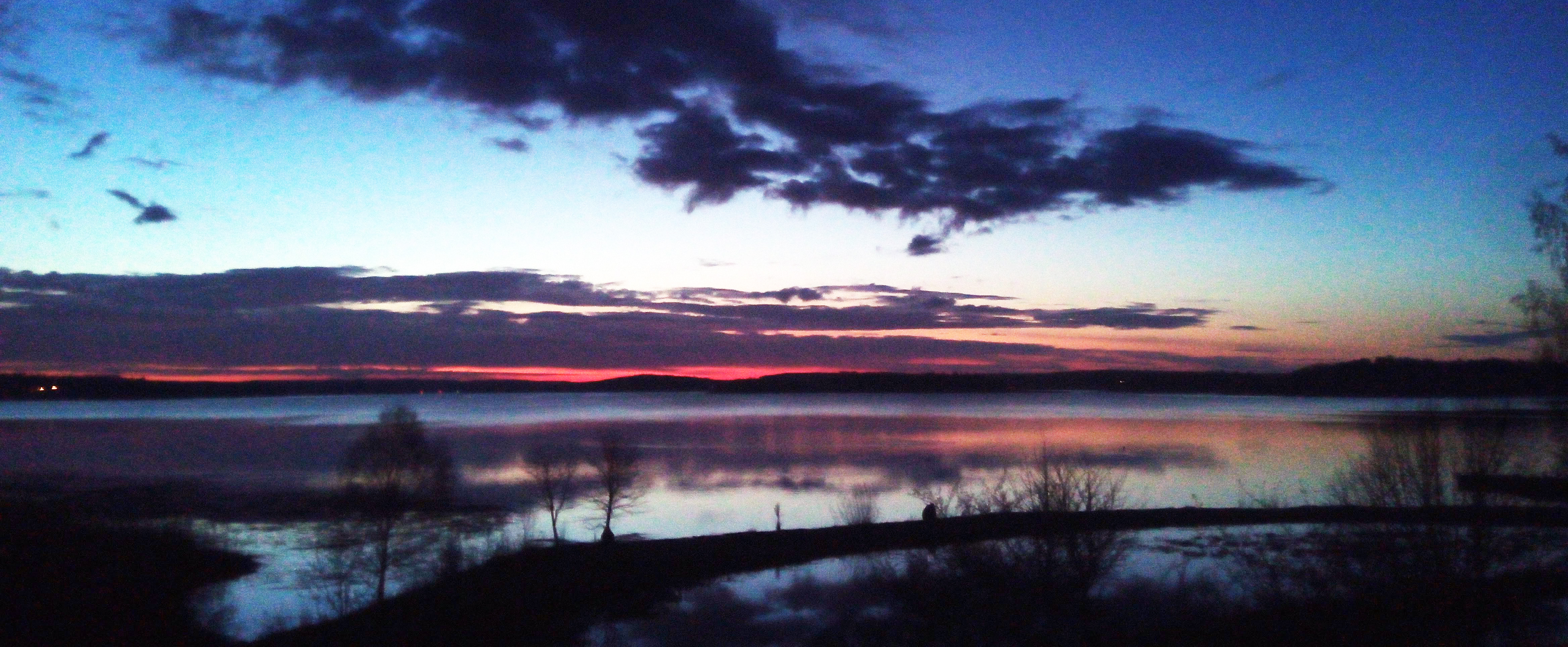 ---
YIP Network News – An Oasis in the Middle of Zürich
Our community consists on 12 people, most of them from Switzerland. 3 of us did YIP (Felix, Ruben and me, Kristel) and all of us want to contribute to a positive shift of human culture. Living together already creates the spaces for us to work constantly on ourselves, but as part of this planet we see the need of going away from our house in the Swiss (and these days very green) mountains to have a cultural exchange with larger society for a while. As a community project, for the whole month of May, we are offering vegan meals on donation basis and full days of live acts, music and workshops on social and ecological sustainability (NVC, Sociocracy, Somatic Experience, Possibility Management). The project is initiated by the church community "A good life? For everyone!" where we get the support of the reformed church 'Offen St. Jakob' to create a space of intercultural exchange, where people can meet, connect and build a culture of harmony with each other. We get to use the front square with its green meadow, where we built a kitchen and a stage in 5 days out of recycled material (that friends from all places gave us for free) and the help of many expert and motivated hands. Its more or less like a very intense Initiative Forum, things have to be arranged, food has to be cooked, and off course wonderful conversations and meetings are taking place on a regular basis. Having had a similar experience like this at YIP, has helped me to value the work we are doing, because in the end we aren't just serving food or offering concerts. We have a very tangible situation where we need to collaborate with each-other, everyone gets to give into the the group its talents, we gain each new abilities and being outside of our "safe-bubble" at home, we get to implement all these ideals of how we want to contribute with larger society. This last two weeks have shown me what we are capable of as a community, but also, how ready people in the city are for a shift. At our open stage last Saturday I saw all kind of sub-cultures mingling with each other, sitting on the meadow, dancing together, listening with the same anticipation to each act and connecting. This showed me that the real task of this group and our whole network, is to create spaces where acceptance, equality and kindness are welcome. Because in the end it is in our nature to collaborate and coexist with each other and humanity is craving for more of this. If you want to find out more about this project you can
check our Facebook page
 or if you find yourself in Zürich come over, have a plate and experience this melting of sub-cultures firsthand. Written by: Kristel Bodensiek (YIP9)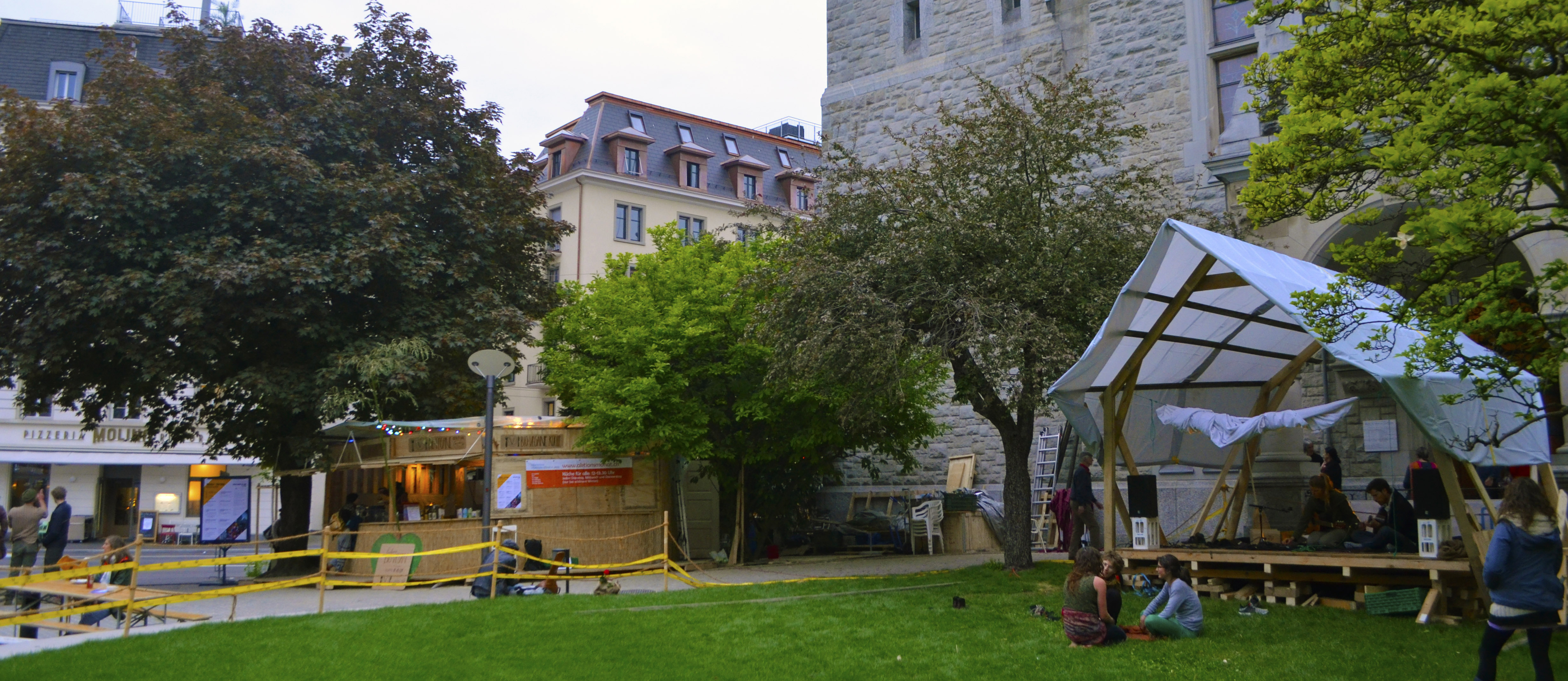 ---
10 Years of YIP Gathering – Campsite Preparation
---
To update you further about the gathering, we have some information about the campsite. As you know, camping for the 10 Years of YIP Gathering opens on the 28th July until the 11th August. These extra dates are intended to give the YIP Alumni a chance to meet and check-in with their year groups outside of the main event. Also, there will then be plenty of time for the network, friends and families to land, mingle and share space. The camping grounds will spread out on the land around Nibble Farm, the Baltic and the lower reed ponds, with thanks to Lucas den Herder. Here is a map of the grounds. The arrows show the direction pictures were taken.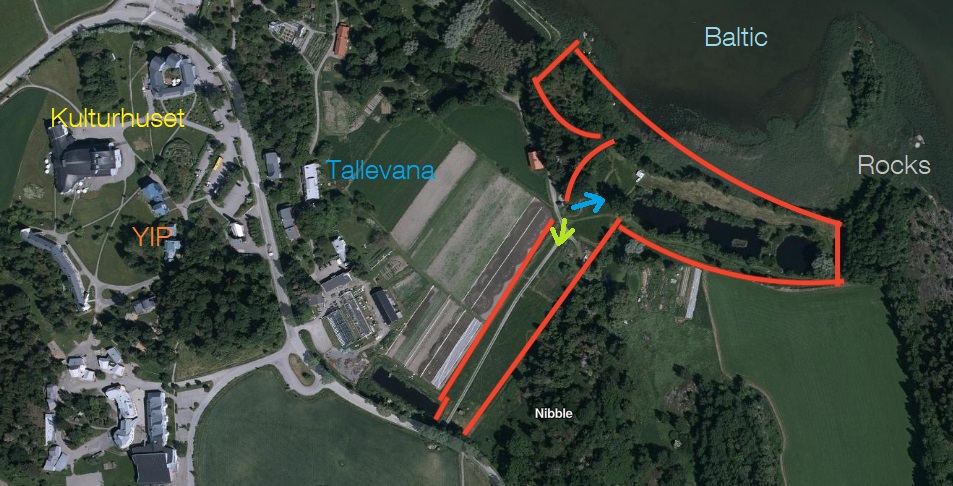 Also, thanks goes to Leonard for helping to clear trees and debris in preparation for the gathering. Looking good Leo!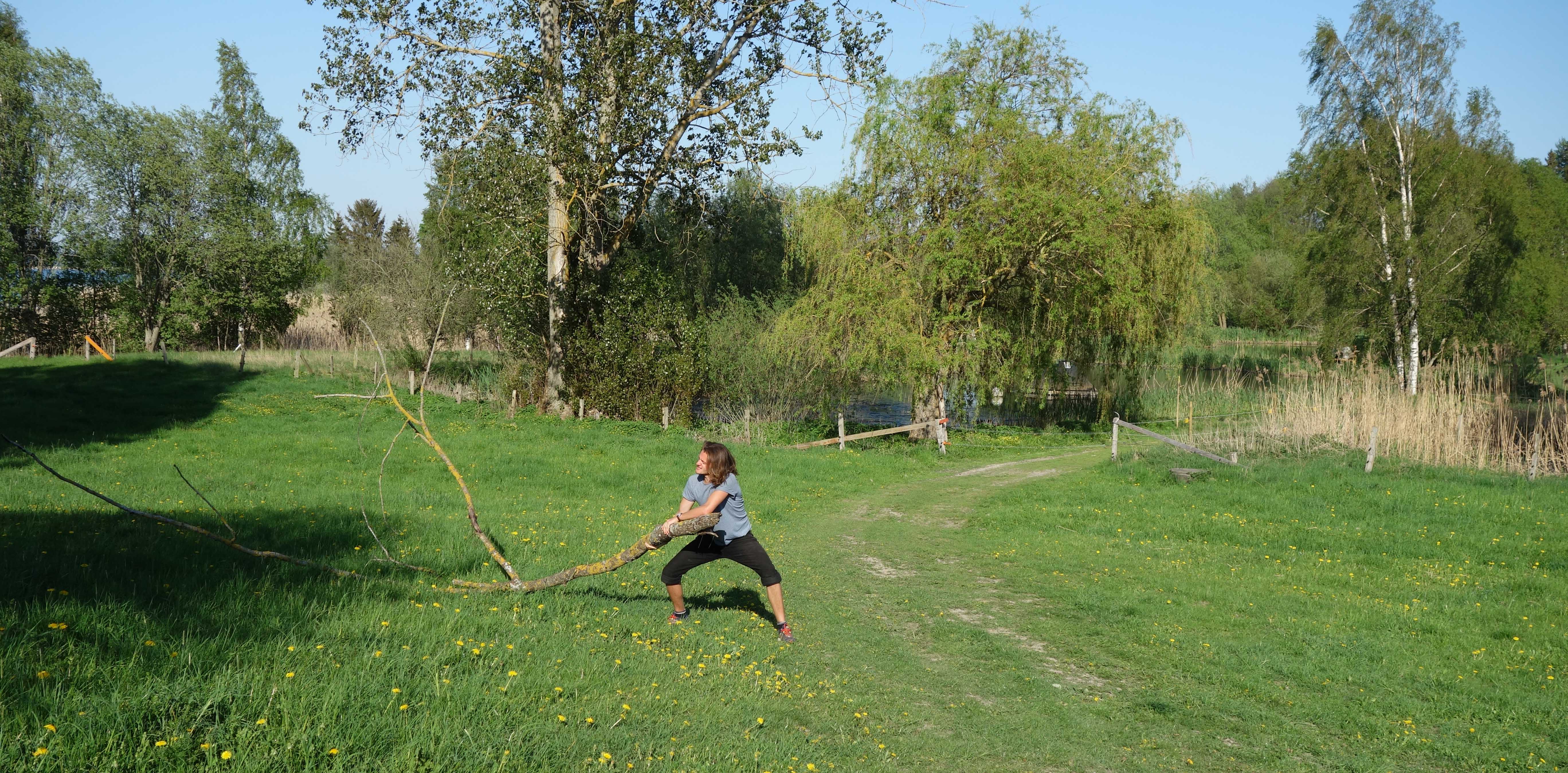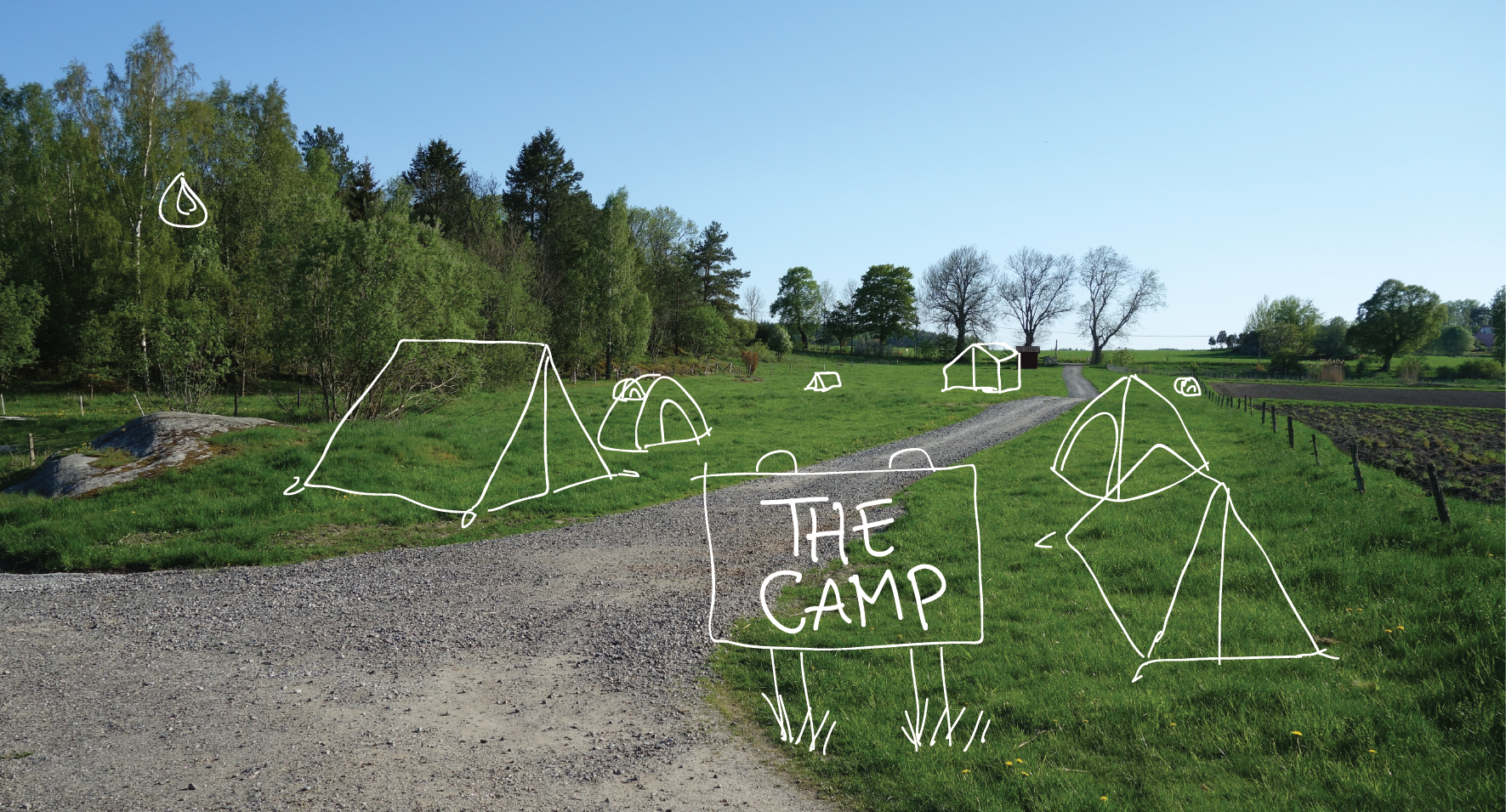 To help the organising of the 10 Years of YIP gathering and to secure enough funds to rent toilets and showers for the campsite,
please register as soon as possible!
Looking forward to meeting you there.
---
Greetings from Phoebe Tickell, Three Month OT
---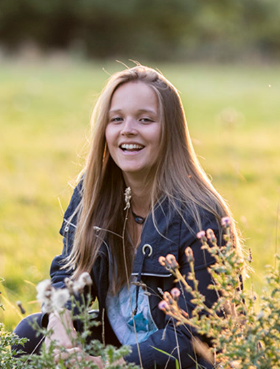 After getting to know YIP last year through friends in the network and joining as a Contributor for YIP9, this year it is a JOY to join the YIP community as an OT for these glorious summer months. I am understanding truly what it means to be a 'Yippie' and having the privilege to take part in some of that journey, and immerse in community life in Ytterjärna. I came to YIP with many tools and processes I'd like to offer, but the focus has been much more on the 'being' than the 'doing' – which I am very grateful for, and I think 'doing' can lead nicely from there!! As many of you know I am a Member of the Enspiral Network and delighted to be facilitating some of the weaving between our communities. My interest for YIP is how do we take YIP out into the world and co-create projects, livelihoods and ways of living AFTER leaving YIP? How does the initiation experience of YIP combine with tools, support and community to create purposeful initiatives and movements out in the world? What do Yippies need to translate new ways of being into new ways of doing – taking action and finding their Work with a capital 'W'! (Thank you Silvia for that expression!). I'm looking forward to get to know more of the Alumni Network in these coming months and years, and please reach out if you'd like to chat or get to know each other!
---
Until next time!