The YIP year is now in full swing. Please enjoy our newsletter.
---
Life in Tallevana by Arne Jansen van Rensburg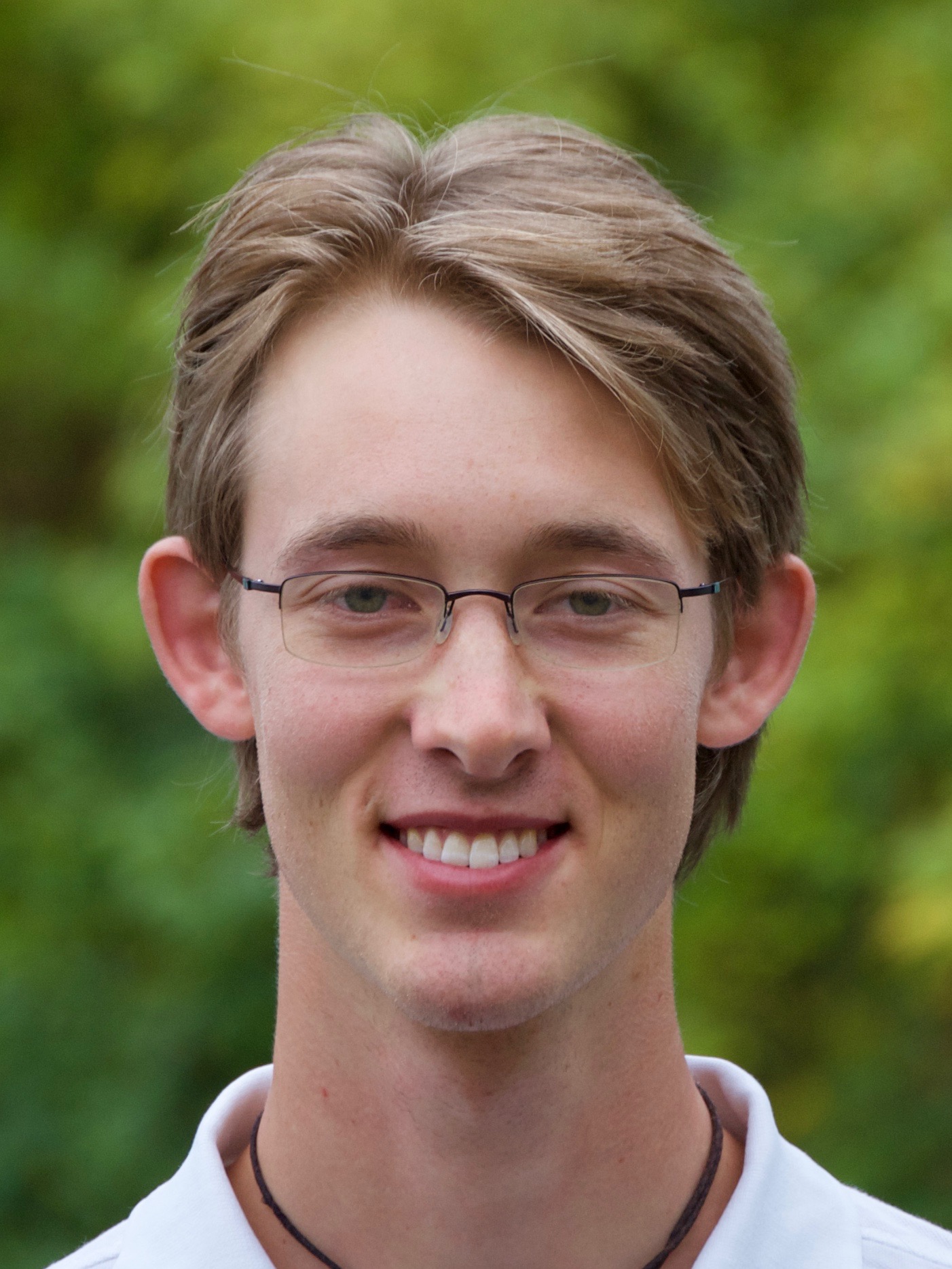 "Time flies!" – the exclamation so often echoes; though in Tallevana no expression could be less true. From the moment I crossed the threshold, I entered what now seems to be another dimension. And with that another sense of time.
I look at the time: 7:34am! I still wanted to shower! No time now. I hastily get dressed, take a quick look in the mirror and get a shock when I see a sleepdrunk face staring back at me with a hairstyle that closely resembles a toilet brush. Some cold water, and I'm on my way.  With a steel milk bucket I step outside, a fresh Autumn breeze welcomes me. It is a 15 minute walk to the dairy farm. The trees along the way are now golden yellow and carmine red with the early morning sun altering them into a radiant glow of colours.
When I return, joyful chatter welcomes me into the Common Room. Breakfast is in full swing, the smell of toast is in the air and cheese, jam and cups of tea are scattered amongst the Yippies who are all in deep conversation, "Who's going to Stockholm on Saturday?" Someone replies, "You've got cleaning duty; you're not going anywhere!" In another corner of the room someone bursts out laughing, and from the kitchen the sound of singing.
The days and nights grow cooler, but the warmth inside the house prevails. Cosy evenings are filled with music making, dancing, singing and movies. Here and there in a quiet corner someone sits tucked away in a blanket with a book. Slowly the house grows quieter, the busy buzz of the day has wrapped itself up and made space for a tranquil atmosphere to weave our dreams.
---
Looking back
Place Making
On Monday 12 September, Kiara Nagel and her colleague Molly,  started their Placemaking course with us. These two charismatic people strongly contributed to the bonds that were created in the YIP9 group during the first few weeks. They gave us insight to how miscommunication in communities and groups of people cause many problems when trying to get projects on the ground. This was often clearly visible in the group as the design of the activities gave us first-hand experience in the conflicts that arise when we try to incorporate everyone's ideas. Their guidance in these processes were vital in reaching a conclusion where everyone was satisfied.

Art of Hosting
Week 3 at YIP9. A team of 5 accomplished professionals came over to Ytterjärna. Each day was packed full of new tools and knowledge that we could use in hosting scenarios. From 9 am till 5 pm we were kept on our toes.  The team set a strong example in itself by having unimprovable preparations for each day. The multitude of hosting methods and practical guides gave us confidence for the daunting task ahead of hosting the Initiative Forum. Apart from the time spent together during the workdays, the team merged with the YIP9 group at dinners and even afterwards creating a strong mutual liking.

Technology
The course of week 4 was titled 'Technology'. Nicanor Perlas was the host, and amongst the topics covered that week were creative consciousness, development of technology, artificial intelligence and complexity of creation. One of his teaching methodologies was to invite us to search for answers, combine our findings and thus reach conclusions. The course was open to the public, and a number of people, including YIP alumni, joined us. Their input enriched the conversations and invited Nicanor to go deeper into subject matter.

Economics
Sarah Denie shared her perspective on what economics is and gave us an insight to some of the existing alternatives. Her dynamic and positive energy was present during all of the week, which gave us a fresh perspective on 'isms', money, economic systems and many more aspects of life in society. A significant part of the course was about how cycles of economic development repeat themselves in history, and also how close historic events and crises correlate on the timeline over the last century.  She gave us a wonderful view into her personal project in Andalusia, where in the near future she will host courses, workshops and projects.

---
Participant's perspective
Lucilla – internship decision making process
"What are my interests? What would I like to explore? How could I turn the answers to these questions into initiative? I'm sitting on the floor with my eyes closed, my back leaning against the wall, the golden September sun gently wrapping my skin. I'm trying to focus on the questions that should help me choosing my internship destination. Around me, 22 more people are going through the same process as me. Earth, food, teamwork and self-sufficiency are some words coming to my mind. Facing the second question is harder. How could I turn my interests into a real initiative? I try to relate my words to the internship possibilities: Nepal (KRMEF), Egypt (Sekem), the Philippines, Brazil, The Netherlands (Vrije Hogeschool), South Africa, Los Angeles. Nepal and Egypt the two options that seem to fit best with my personal interest. Eventually I decide that Nepal would be the best destination, but when I open my eyes and find out about the decision other people made I feel quite disappointed. I don't know yet the reason why, but my decision doesn't feel good anymore."
During the weeks that followed this decision-making process I was able to find out the reason for my disappointment: I had taken the decision only following my personal call, without considering that the internship is also a group experience. After acknowledging this fact I went through the whole process again, finding out that the Dutch internship is the best choice for me.
Amber in 't Veld – personal initiative
The rise of Islamophobia, the closed minded prejudice against or hatred of Islam and Muslims, is in my opinion one very problematic and scary development occurring today. I see it in the news around the world, but also through conversations with random strangers on the street. Terrorism and ISIS are repeatedly portrayed in the media, and are seen as the justifications for the rise of extreme right wing politics and Islamophobic discourses in the West. Voices within several nations have proposed to ban Muslim migrants from their countries already. But those fleeing from Syria, for example, are the ones most vulnerable to these attacks. Moreover, have we asked ourselves who are these so called terrorists and what pushes young people to be recruited? I do not have the answers myself, yet I feel the urge to address this phenomenon somehow, and I will try to do so in my personal initiative at YIP. Let's talk and educate ourselves about our colonial history, perpetuated power relations, privileges, discrimination, systematic Islamophobia and injustice.
Luna – YIP9's guests
On October 3, six students from the Vrije Hogeschool in the Netherlands arrived in Ytterjärna. My name is Luna (I'm one of the six) and I'm here with Bakr, Sweder, Isis, Nina and Anna. We'll be staying here until the end of the month. We're living the full yippie life and so far it's been a blast. A very intense, eye-opening, inspiring blast filled with new faces and facts, ways of life and cultures. The YIP program is different than what we're used to back home (though we were only at school for three weeks when we were sent off into Europe). One of the main contrasts is the structure of the curriculum, though of course we're also speaking a completely different language. All six of us have different motivations for choosing to come to Sweden, but we were (are!) keen on meeting people from all over the world and seeing the beautiful, beautiful scenery. This is a once-in-a-life time experience (though I secretly hope to come back one day…) and we're so grateful to be here. It's been an absolutely amazing first week, and three more amazing weeks to come!
Want to know more about our adventure? Please check out my blog for updates! www.illunamated.wordpress.com
---
The wider network
A Meeting of Communities took place in Ytterjärna, from the 28th of September to the 1st of October under the umbrella of a question: How do we step as individuals into conversation in order to collectively guide our wills towards creation?

Or in other words, could it be that staying in conversation is the minimal agreement necessary to stay creative in the process of engaging with the world?
Something that a lot of us – YIP Alumni – seem to share in our stories of transition into the world, is the realization that even the most resilient friendships and alliances, slowly fade away if not nurtured and carried forward by an enlivening intention and by recurrent meeting.
Out of this realization, a call was sent, practicalities were arranged and voilà, 15 individuals coming from different communities (such as Classroom Alive, YIP, EDE and SOAR), bound by similar values, got together! We found common ground both in the experience of separation as well as in the willingness to collectively converge into a story of interbeing.
Soon, however, we encountered challenge. We talked and talked, and some of us started to get itchy in our rear, "What is all this talking for?!" The process of entering generative or creative conversation asked from us more than just open sharing, appreciation to each other and loving presence. We had the urge to become our own intentions, to stand with our actions for what we wanted to see in the world: commitment, responsibility and accountability.
This is how we came about with the vision of forming an alliance of the willing, in which each individual would commit to honour his own personal engagement to their communities. It was also not by chance that Nicanor Perlas was the contributor for this same week. In his life story and his words, we found the encouragement to take a stand, as well as the mentorship. He held us accountable in our mission, and reminded us that all personal development would be for nothing if the learning experience wasn't to come back into the world. We couldn't afford to lose the bigger picture.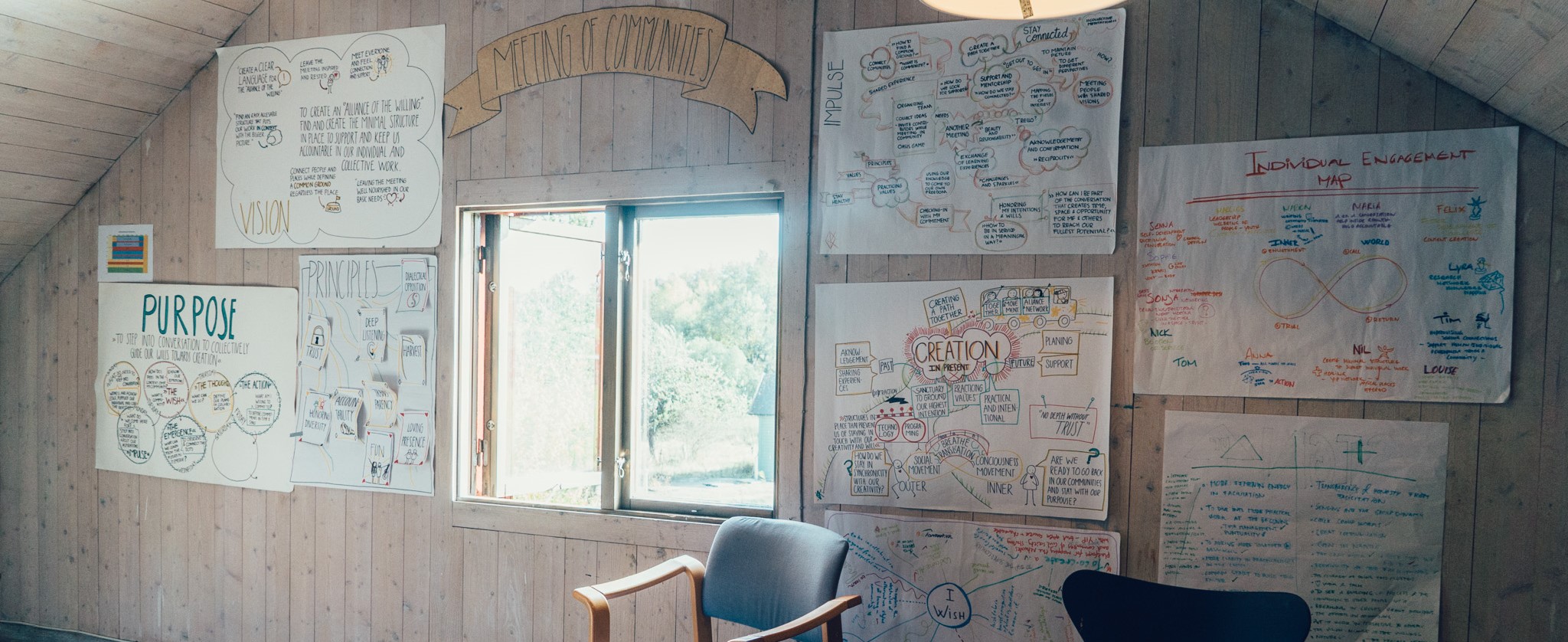 Some of the questions we dwell upon were:
"What does community mean, and how does it differ from a network?"
"What are our individual purposes, visions, and needs?"
"How can each individual partake in a shared vision if carrying different initiatives?"
"How can this community be sustainable?"
Though the time came for us to put our feet down, and start walking and co-creating a future, and so different individuals committed to stay engaged with four different paths, upon which we now walk side by side towards our shared vision.
Peer-2-Peer support, with the purpose of to create a frame for the people in the community to share their personal initiatives and get support. -Marlies, Maria, Marion, Sophie and Louise-

A 1 to 3 month prototype community living experience, to enhance the capacities these experiences bring about in ourselves, also to then help us steward our own background communities. -Sonja and Tim-

Mapping of all the already existing communities and initiatives, related to the YIP network. -Felix, Nick, Lyra-

Design and development of a prototype for a second YIP year, in a different setting, aiming towards a more sustainable engagement with the world. -Anna & Nil-
The conversation will continue, in many places simultaneously, but another landmark is set for this upcoming New Year's: a new meeting in Barcelona.
We are at the age of finding our people. The dissolution of community was a pain some of us felt, and became apparent once we began to question ourselves about our own disenchantment with this world. In the finding of this sense of belonging laid the affirmation of our entire beings. And so now a new movement can take place. A movement towards the world we long for, and see possible.

---
A little look into the future
The coming three weeks will continue and conclude the 'outer block', before a well-deserved autumn break. Eduardo 'Shima' Shimahara is next up, bringing sustainability, complexity theory and explorations around development and happiness. This week will serve as the third piece of a kind of trilogy after Nicanor and Sarah, all looking at broad, world-wide issues that interweave and affect us all inescapably. Perhaps fittingly, Shima describes happiness in part as roaming into the forest to pick mushrooms, which is what will be in store for the following week. Järna's very own Oskar Rosengren brings the immediate practical right back with The Harvest, Food and Preservation, in which the Yippies will have an opportunity to put into practice some of the ideals they have developed in the year so far. Finally, Li An Phoa, accompanied by once-OT Christianne Sinoo, will wrap up the outer journey and begin to bring it in, with Our Outer and Inner Woods and Water. In the final days of October the Yippies will then take their first break for the year, to rest and refresh for another instalment of growth.
And so we continue on. Until we meet again, traveller.