We now conclude the 'Outer Block' and take a short autumn break, before we commence the 'Inner Block'. Here are our thoughts.
---
Autumn by Joceline Savoie
It's the time of year when the sun is a rare and exciting sight. There's no sunrise anymore, just grey, and light grey.  We've been warned of Sweden's seasons since arrival, and are finally facing our fears.
Rain has become the norm, and the muddy water that has found its way inside seems to have made its home on our entrance hall floor. There are no soaking wet Yippies running home from the fjord in towels and bare feet, but Yippies huddled together in soggy jumpers with handfuls of red, yellow, and brown leaves that were too unique to be left on the ground. Even though the cold has been one of our worries, we still manage to find the happiness in it somehow; we have to be closer to one another, physically and emotionally. We are forced to face ourselves and each other in a way that we haven't before.
We're in our last week before autumn break begins, and there is an unspoken goodbye that takes place through our daily activities. As we are saying goodbye to our exchange students visiting from Vrije Hogeschool, and to other Yippies before our vacations, we are starting to realize that the things that used to annoy us about each other are becoming the very reasons that we love each other, and these reasons may even make us miss each other, even for such a short break.

---
Looking back
Sustainability and Complexity Theory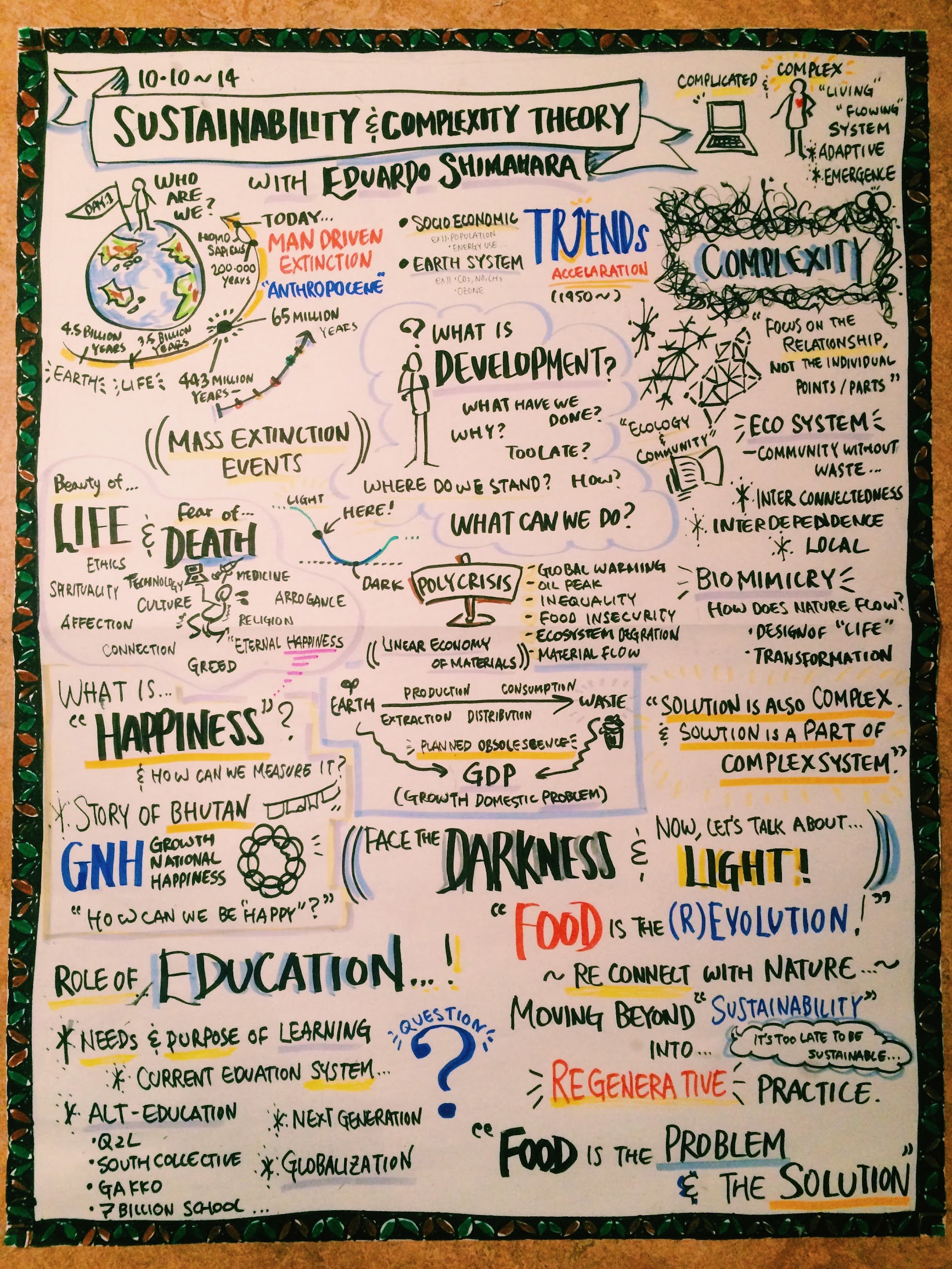 Eduardo 'Shima' Shimahara, born and raised in Brazil by a German mother and Japanese father, who now lives in South Africa with his Swiss/Swedish wife and young daughter, is a living representation of biographical complexity. This doesn't mean that he's complicated. In fact, Shima is an incredibly down-to-earth and humble man and this reflects in his teaching of Sustainability and Complexity.
We started the week with a 4.5-billion-year overview of the Earth and the example of extinction events before human existence. Zooming into the last few seconds of life on earth, we took a journey through the last 70 years, starting with "The Great Acceleration" of the 1950s until the modern day. Shima took up into the depths of darkness as we drew face to face with the reality of our situation on Earth and our imminent, self-imposed extinction.
He did well to guide us through a variety of invaluable and complicated subjects, from sustainability, complexity, happiness, education and food. We learnt to look at existing systems with new eyes, to see them as complex systems whose numerous parts cannot be separate from the whole and the potential dangers of a linear solution having unforeseen consequences. The moral "think before you act" still stands, but now our thinking must reach further than what we can see or what is obvious.
His lessons were balanced by direct teaching and group exercises. We felt a real connect with his teaching as he moulded his lessons around what we wanted to learn. He is a very approachable individual and was always available for questions and conversation. Lastly, he often made a point of saying, This is my opinion", asking us to find out our own truth through investigation and not believe everything we're taught.
The Harvest, Food and Preservation
Oskar Rosengren is a chef, farmer and entrepreneur, who wants to tell a story with food, or rather, he wants food to tell a story. He and four others make up the collective Under Tellarna, who rent a small patch of land in Järna with space for growing vegetables, preparing and cooking food and running courses or events during the summer. His dream is to bridge the gap between the farm and the plate.
We starting the week by looking at large-scale industrial agriculture methods by watching the documentary "Our Daily Bread". In contrast to this, on Tuesday we visited Ällmora Gård, a small-scale (almost) self-sufficient farm. The experience of which left many with inspiration and admiration for how the owners, Anna and Robert, take a caring and passionate approach to the hard work they do. During this visit, some of us had the chance to milk their cows. We were also given the opportunity to experience the slaughtering and preparation of a sheep, in a respectful way, without transport and stress as is common in industrial animal agriculture. This was a profound and difficult experience to witness for many of the yippies. During the rest of the week we had a hand at harvesting celery, fennel and coriander. We were taught about fermentation and preservation and tried our hand at different methods; preserving tomatoes, apples and meat; fermenting honey mead, cider and making sauerkraut.
Overall, we thoroughly enjoyed Oskar's hand-on teaching and we learnt to look differently at our food: where does it come from? How is it prepared? Who grew the vegetables or raised the animals? What impact am I having by eating this food and buying it from this shop? What story does this food tell us?

Our Outer and Inner Woods and Water
As the summer disappears, transporting her bright colours into the leaves that fall to the ground- becoming the back soil life will spring from in the years to come. We naturally conserve summers energy to get us through winters dark months.
This week Li An and Christianne gave us the opportunity to go out again before moving into the inward months of winter. We wrapped ourselves up and headed outside to learn with the earth under our feet and the expanse of the sky over our heads. Each day exploring one of the fundamental elements of life: Earth, Fire, Water, and Air.
After a day of walking we spent a night in the forest; sharing stories, poems and songs around the fire, seeing the stars come out for the first time in weeks and laughing over a burnt popcorn extravaganza. Parts of it were challenging, being wet and cold, but overall we were happy to have the space to learn outside and connect with our surroundings in a deeper way, we ate huge blueberries from the forest floor and woke up the next day to walk to the nearest spring, connecting to the life blood of our planet: water.
This week was both practical and reflective.
From learning how to light fires in damp weather to sharing what makes our heart sing.
Each day I felt myself more and more clear. By the end of the week I reconnected with the enchanted beauty of life.

---
Personal journeys
Kristel Bodensiek – Very personal
It has already been two months since I arrived here, time has passed by fast.
The expectation that I had about coming here was partially fulfilled, while the most of it had a slow process of change and death.
I was at the last two Initiative forums and I became friends with a large group of Yippies who I began to consider my closest friends, at least feeling-wise. In my vision of being here, an important part was the culture that would emerge with this community of friends, and that was the first thing I was missing.
A few days of grumpiness and frustration needed to happen in order for me to become aware of it, which led me to realise that it was not only the culture, it was also the people that I was missing! Silly me!
I had to give space to this sadness, and recognise that for the first time in my life I was actually missing somebody.
In my life I was moving a lot, changing schools over and over again, moving from Colombia to Germany at the age of 13, moving back to Bogota at 16, moving on my own to Germany two years later and travelling in the last year and a half by changing places every week.
I've learned to be open, almost adventurous, meet new people, move on, and not miss anybody…so this was huge.
This wasn't meant to be a nostalgic love letter for my friends (though it is), but what moves me to share this with you, is this big realisation of how my perceptions change, how I'm learning to be more aware of what is there, even when it's painful or I feel inadequate and how I'm feeling so at home here with what is now, who is around right now, that i feel fine sharing this…because we are all humans, and it's good to know its fine.
I feel autumn.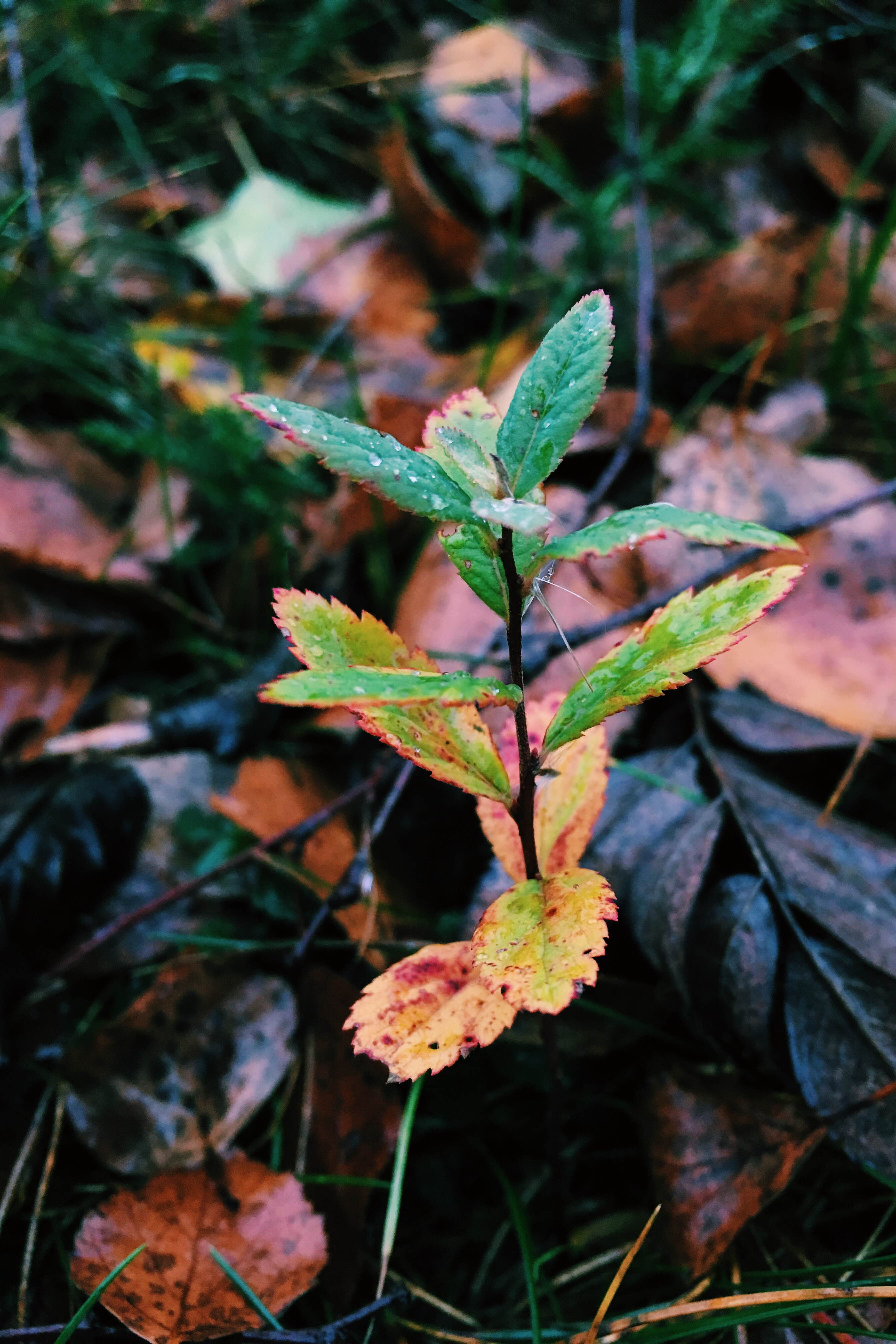 I see myself fading to yellow from green,
going over red to brown.
To finally bet back to the ground
and be the soil that will feed the worms
and bring life.
I look autumn.
Cutting my hair from my head
as all the people that went away
after melting again.
I'm the tree
watching its leaves
being carried by the wind.
I am autumn.
With cold wind,
going inside to stay alive.
Hear the darkness, not so far
saying it'll soon come by
knock on my door to bring some change.
Sure some things will die,
but how else if not in the shadow
to appreciate the gift of light?
Arne Janse van Rensburg – Learning
Let's quickly recap the last half year: in January the craze of packing up a smallholding near the east coast of South Africa followed by a migration to Mozambique. From there I was to fly to Berlin and start a search for which conservatory I'd settle in. Berlin's myriad of strange people on foot pursuing their invisible goals, bewildering transport systems and biting spring air gave me a memorable culture-shock. Also in that time I came to the conclusion that a career in classical music wasn't going to fulfill my life. That's how I came to YIP.
Although life at YIP is now in one place, it has by no means become less diverse. The amount of knowledge, the multitude of ideas, and variety in cultures that is brought together into one house has made it a wonderful ride indeed. And that is not even counting in all the input from the contributors.
Learning has taken place on many different fronts. On interpersonal, personal, practical, problem-solving and about the world to mention a few.
Speaking for myself, some of the greatest gifts I got here came in form of personal development especially amongst people. Living in the Highlands of South Africa that is something I still had much to learn about and with the safety of a group of people who support and care for each other this has been a relatively easy task so far.
Since arriving here I haven't had a single moment of doubt for veering off the path of classical music. For this I'm both thankful and impressed. YIP offered me a very strong basis in which decisions for the future could be created (and we're only in month 3 now!). So it is with excitement and anticipation that I look ahead, grateful for the wonderful people and nature that surrounds me and grateful for the seeds of hope for the future that are being planted in my heart.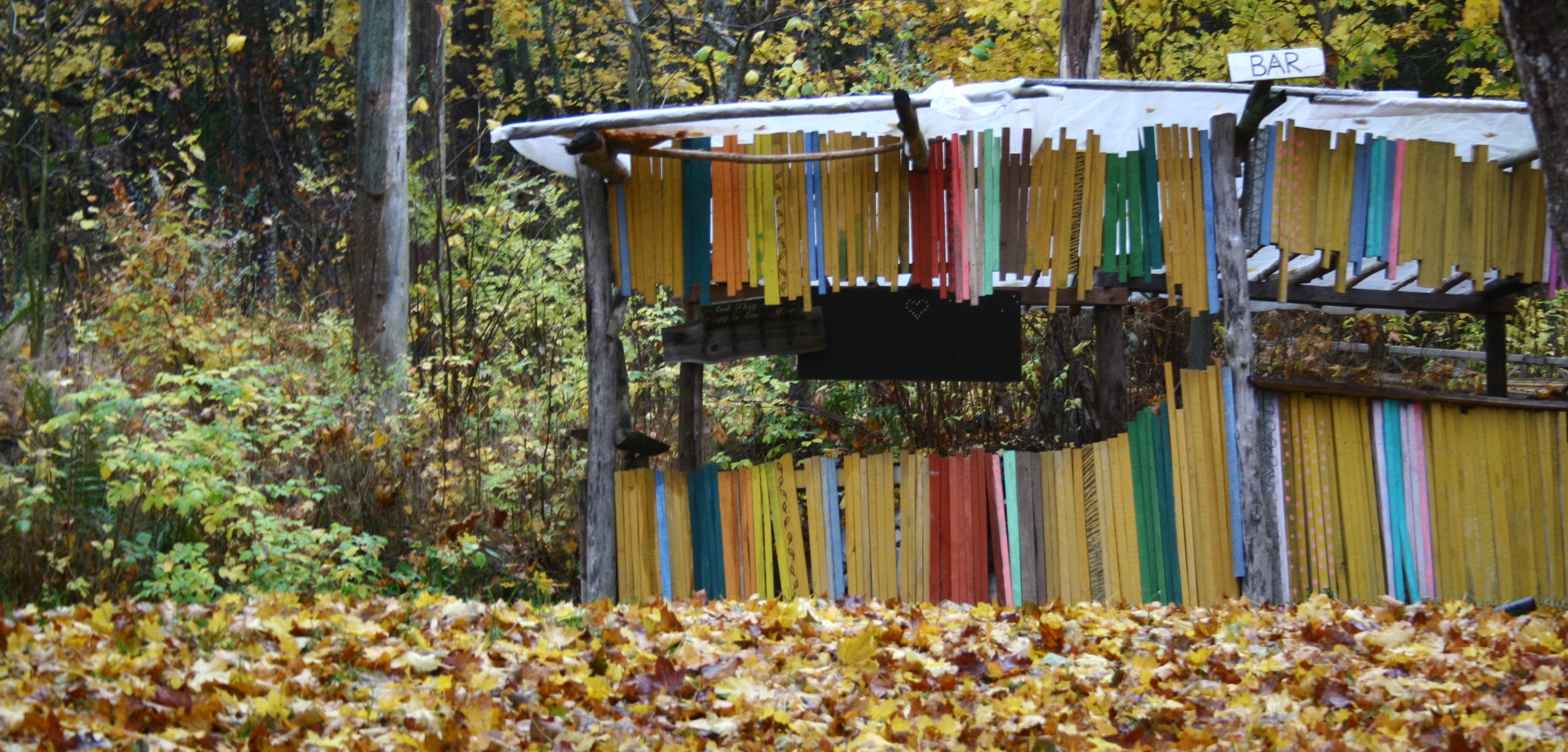 ---
The wider network
Creative Workshop by Marion Ansaldi, YIP6 alumnus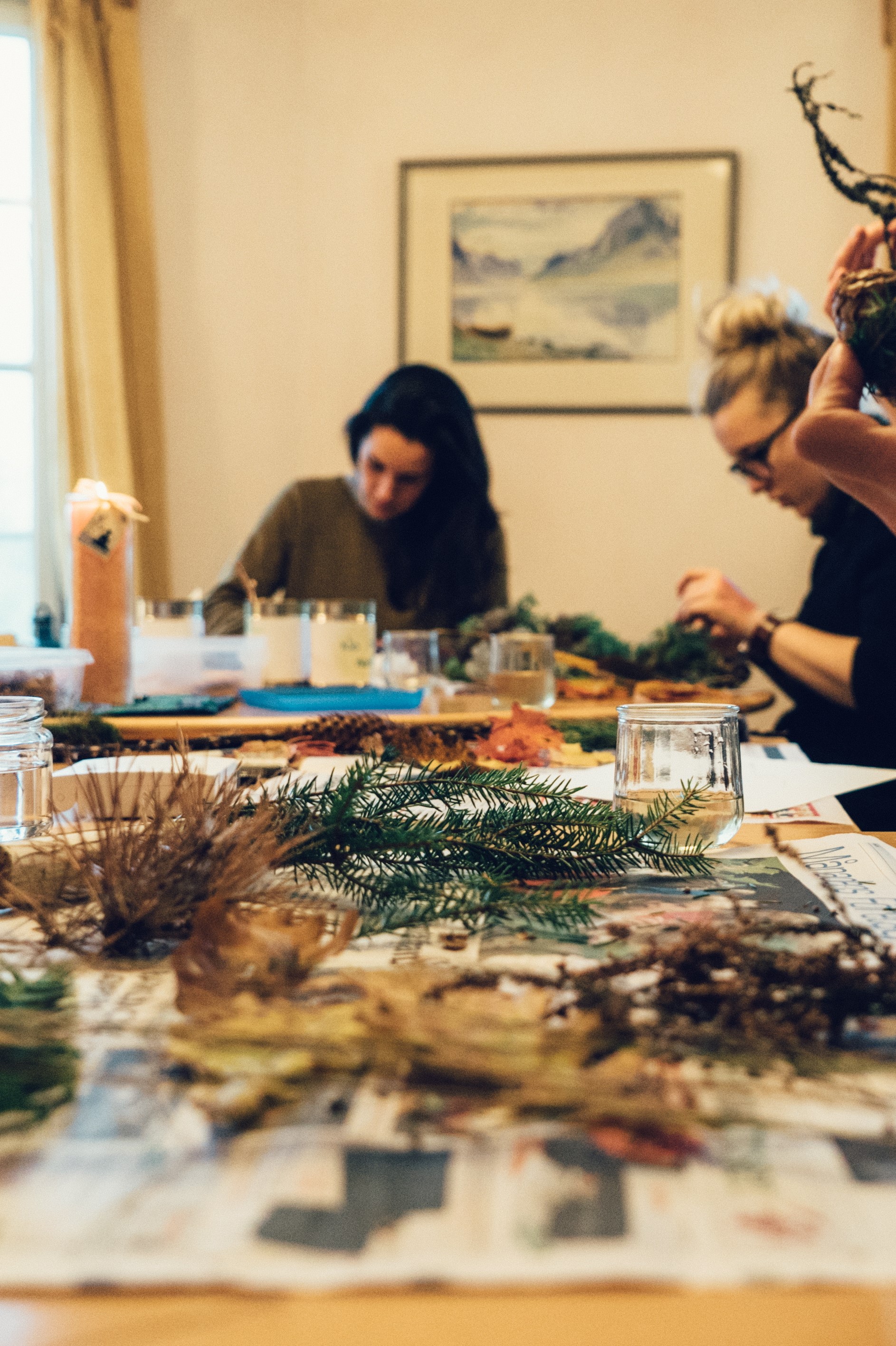 Sitting in this bus for hours, thinking of what I would like to share with others that makes me happy. The Creative Workshop was born and a month later the first session was happening.
Music, tea, cake, candle, paint, crayons…everything is ready!
We will most likely have our last workshop session outside in the forest doing some land-art as a gift to nature.
This workshop will travel along with me and my next stop is Las Angeles.
Any places, ideas, people interested?
With gratefulness
Marion
Carla's reflection
In a conversation three weeks ago Marion told me about her experience during her internship of Yip in the Philippines. Unfortunately, she got seriously sick and had to spend most of the time in the hospital. Due to her illness she was very weak and unable to give. Therefore, she was dependent on the help of others. As she is very good giver, it was a new experience for her to only receive.
Since her story highly resonated with me, I was very excited about joining her Creative Workshop that ad-dressed the balance between giving and receiving. In the workshop Marion gave me time and space to cre-ate gifts by using nature's richness.
The first time we met I was a bit confused about the freedom I was given. I expected the whole group would do the same little handicraft according to an instruction. Instead it was totally up to me what I wanted to craft. At the latest, the second meeting, I understood that it is much more reasonable to give each partici-pant space so their own creativity can arise than to give any strict input.
I also learned to appreciate the beautiful materials nature provides. I have never really noticed that I can use the bark of a tree or a simple branch to create a valuable gift. I don't need to go to handcraft stores any-more, since I recognized that a forest provides much more sustainable objects with which I can make my friends happy.
The silent and creative mood in the workshop reminded me of long handicraft days with my grandmother in my childhood. It made me conscious about how good it feels to let your creativity arise. I realized that it is important for me to give myself time to do something with my hands and heart.
In addition, I felt how difficult the whole topic of giving and receiving is gifting to me.
Do I create a gift in favor of my own taste or do I truly address what the other likes?
Am I able to receive? Why is there this unfulfilling feeling? All these questions and a few more arose in me concerning Marion's workshop.
All in all, I am very thankful for having been part of this heartwarming initiative. Thank you, Marion!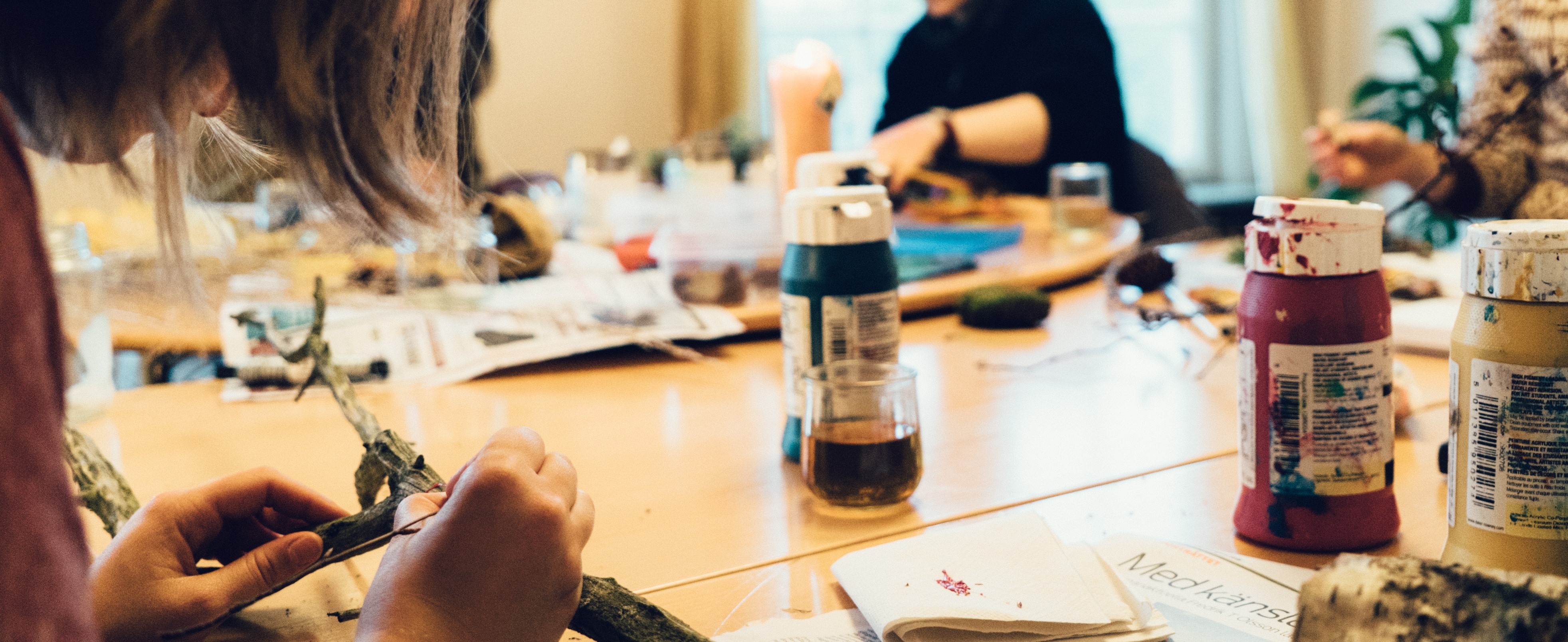 ---
November menu
With the 'outer block' completed, YIP is taking its first rest with a one week autumn break. Yippies are taking the opportunity to rest, adventure and refuel. Following that, the 'inner block' will begin.
First we invite Marcel de Leuw to explore Steiner's book The Study of Man, which he has read every day for the last 40 years. For some, anthroposophy has been a way of life growing up, for others it is very new, but all will gain much from this beginning to turning in.
Then we have our very own Annie Meijer who will work with the yippies on their biographies, with questions such as ,"How can we read the language of the events and circumstances that weave the thread that runs through our biography, revealing intention and meaning?", and, "How can we become the writers of our own story and so shape our future more responsibly and creatively?"
Following on is portrait painting with Rachel Miller, returning as a contributor after having been a YIP OT. The portrait painting is a long process, and will continue into the following week as an afternoon course. The portraits of the yippies have always become a very important part of the year, and the process of bringing them to life is both meditative and revealing.
Finally, to close November, first-time contributor Marja de Vries will join us for The Whole Elephant Revealed & Societies in Balance. Marja will look at both traditional wisdom and cutting edge science as to how we can reach a holistic view of the world, and help to create 'Societies in Balance' – peaceful, stable, egalitarian and flourishing societies, that are in harmony with nature.

---
Until next time
Darkness by Sakura Koga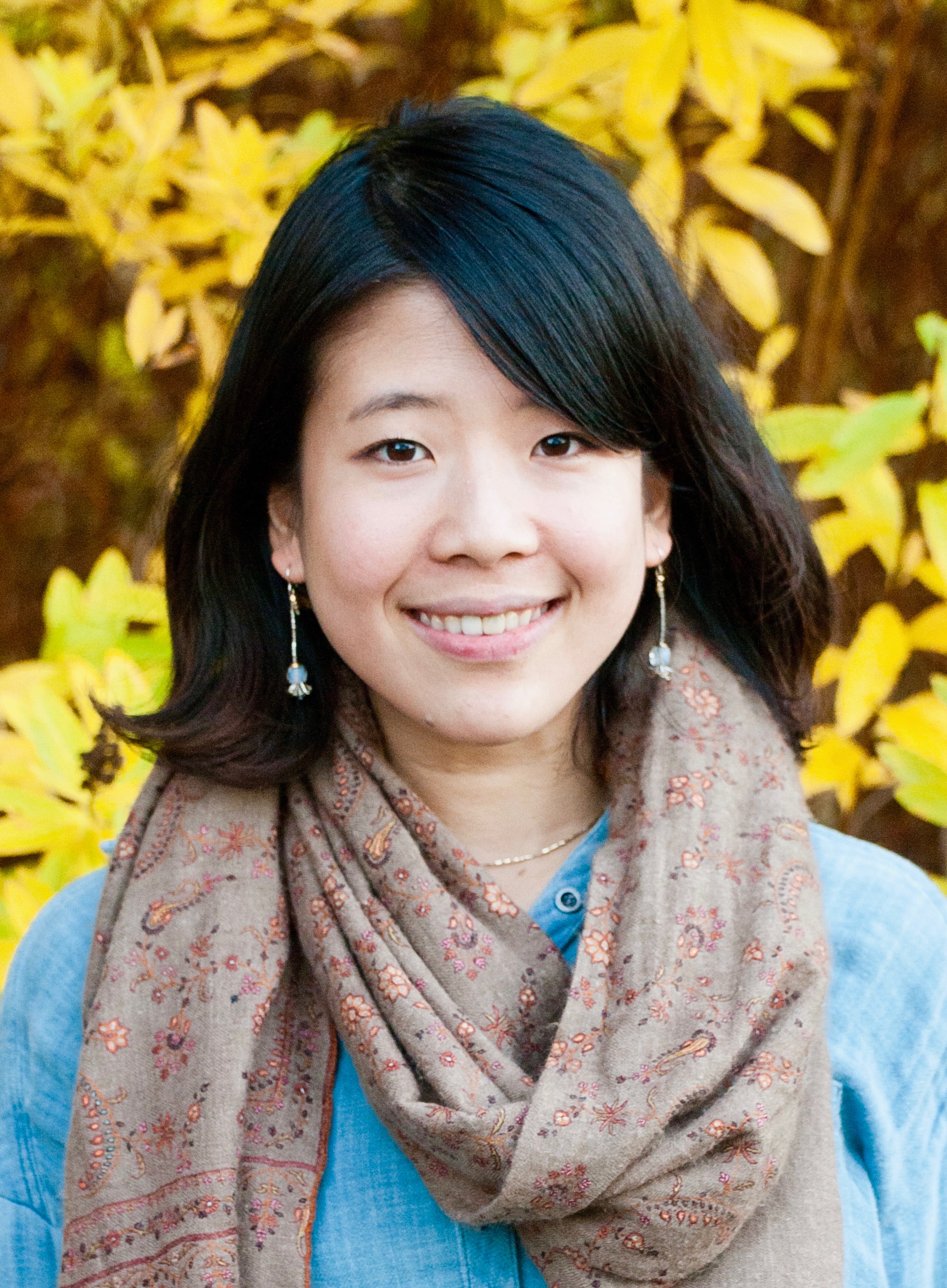 I run, through the layered shadows of tall trees, deep into the forest. In the clear silence, feeling the sharpness of winter breeze from the north on my cheeks, I'm running with all my senses awakened, feeling the crunchy soil beneath my feet, seeking for the path with my eyes, ears and both my hands. Instead of fear, I feel warm aliveness running through my vessels. My strong heart beat and warm breath keeps me nowhere but here and now. I feel "home", in the darkness.
Daylight has been getting shorter and shorter in the past few weeks, as our first term focusing on "outer" comes to an end. I could sense the winter darkness crawling towards us and it's fascinating how dramatically the season transforms. With the wet weather, and falling temperature, I've never missed the sun so much as I do nowadays. Today, when suddenly the sky cleared up and rays of sunlight touched my skin, I ran outside and absorbed the light and warmth like a newborn plant, reaching out to the sun on my tippy toes.
I'm a little frightened, but very excited to go into the darkness of winter here. After the autumn break we step into the term of "inner", facing our own selves, seeking for "light" within us in the darkness of winter. When I was running in the darkness, weaving through the woods, I noticed I'm a lot calmer than I am in the light. I felt safe, and awake. My eyes are open, my heart is warm and lit, my hands are ready to create. I'm ready for winter, the wonderland of darkness.