As if on cue, curious green sprouts poked through soggy earth on the first day of spring, to gaze upon the world they had left behind in autumn.  The straight-backed, purple crocuses and modest snowbells exchanged excited laughs, reuniting with old friends and looking forward to the warmer months that awaited them.  And then, in a cold gust, the snow began to fall.  We are still in that in-between place up here in sweet home Ytterjärna.  It is the place where winter begins to release its grip on the earth, however reluctantly at first, and give way to spring.  The place where the sun sends butterflies aflutter in the stomachs of those who'd nearly forgotten its place in the summer sky.  In this place of in-between, life rolls forward with increasing exhilaration and pace.   Imaginations of an unfrozen fjord mix with memories of ice skates and steaming thermos.  Dreams of a forest covered in a carpet of blueberries and thick, green moss, mingle with scarves still pulled tight against the north wind's final blow.  However, despite this pivot point of winter and spring, dark and light, there is a strong sense of forward momentum, especially now, as we approach the Initiative Forum.  These last weeks have seemed as though the White House, Tallevana and the campus at large have become a beehive of preparation.  From planning the program to arranging materials, locating workshop spaces and rehearsing the opening, the Yippies buzz from place to place as responsibilities are ticked off in order of significance.  Heading into these tasks with the reviving energy of spring, together we go, Into the Foodture – Feeding Change.
---
Looking Back: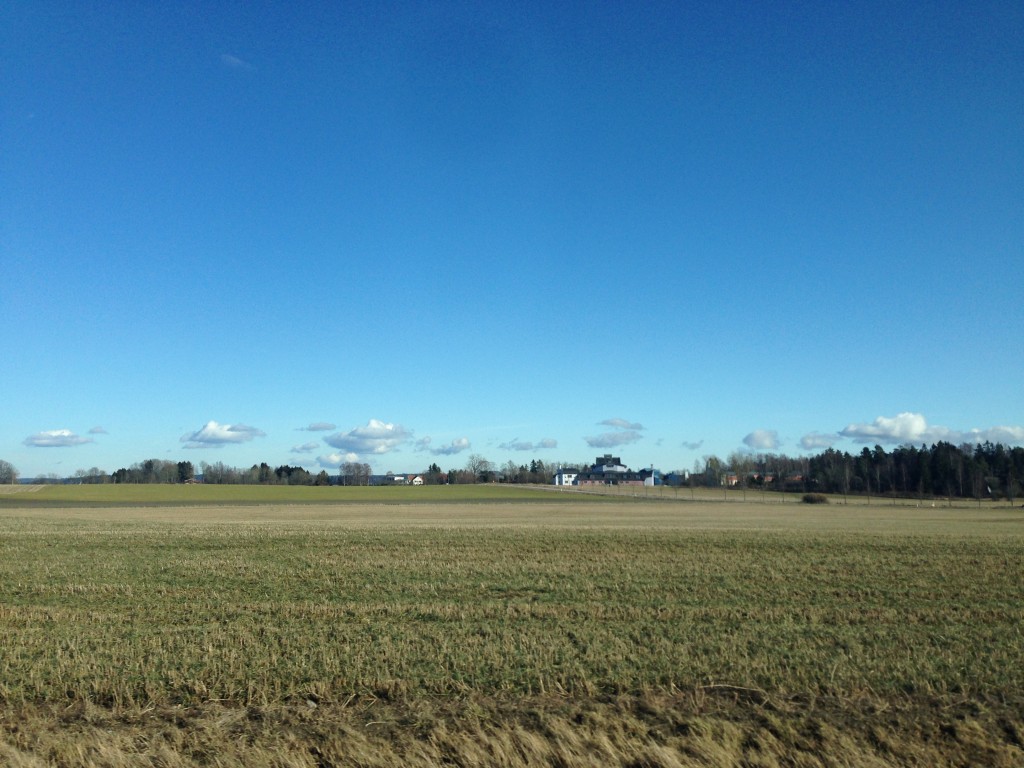 We've had a few very exciting weeks…  Since the Internship Presentations (they seem quite far away now) it has been full on Initiative Forum preparation, but in various ways.  First we were visited by Maíra Rhame (YIP2 Alum and former OT), Kajsa Balkfors and Toke Møller who helped us, through Art of Hosting, shape the 'Collective Purpose' of the Forum and introduced numerous effective tools for mapping, modeling and ultimately hosting the event.  Intertwined as well, were some helpful methods of 'hosting ourselves' along the way, giving ourselves the necessary space to digest and prepare for the weeks ahead.  Sometimes, slowing down in order to speed up makes a lot of sense…  It was an incredibly fruitful week, for YIP8 as well as for YIP on the whole, and we hope the future will present more possibilities for collaboration!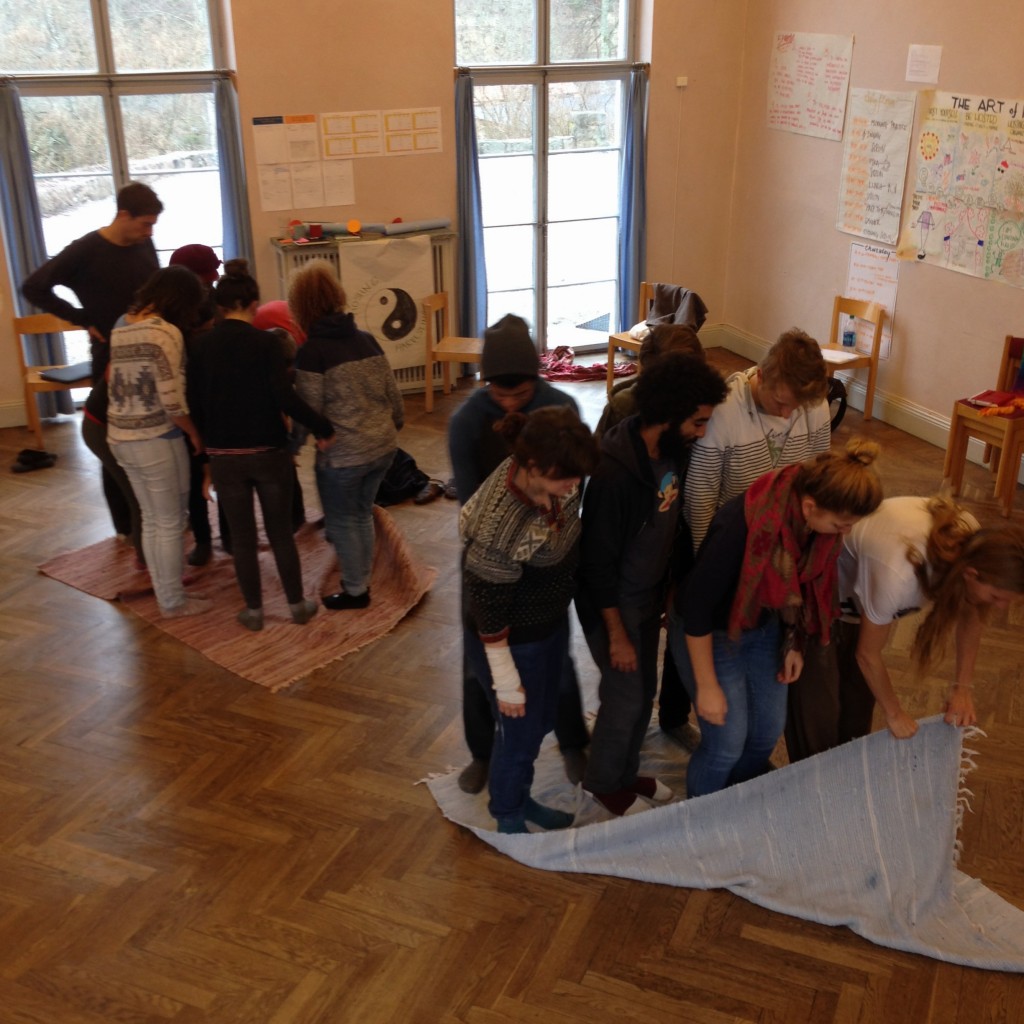 After our work with the Art of Hosting crew, we were (finally!) joined by Kiara Nagel.  Kiara had been on the docket in the beginning of the YIP year, but due to some things back home, had to cancel at the last minute.  For us, the timing turned was serendipitous as her presence was unquestionably significant for the IF prep.  Through describing and enacting some of the work she does in Los Angeles and throughout the United States, Kiara supported us to stay awake and aware to how we work together, what lenses we view the world through and how best to care for the relationships forged in YIP and elsewhere.  Though the week was incredibly full, at the end feelings of grounding and ease were palpable.
Since then we have been truly and fully immersed in the final preparations of the week to come, Initiative Forum 2016!  All the meetings we've had over the last weeks are finally turning to actions as we count down the days and hours until the Forum begins!  Will you be here??  It's not too late to join us!  Check out the website for specific information and feel free to come for a day, or a morning, or join us for some of the evening program!  Scroll to the bottom for more information about IF!
---
Reflections on the School of All Relations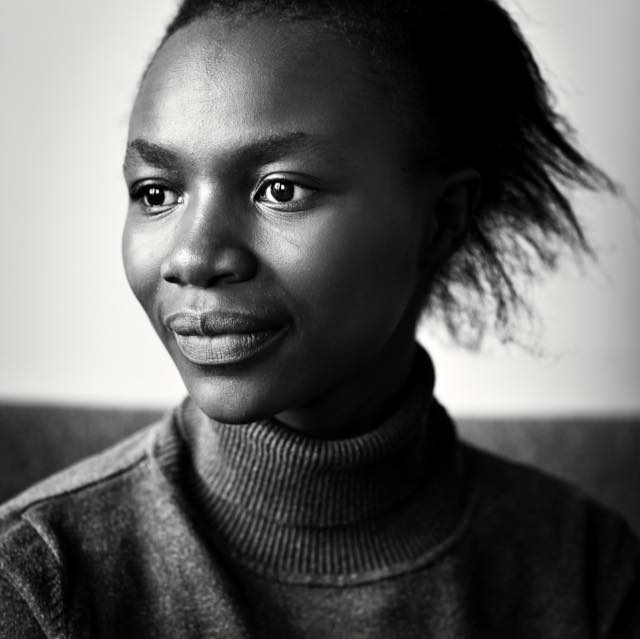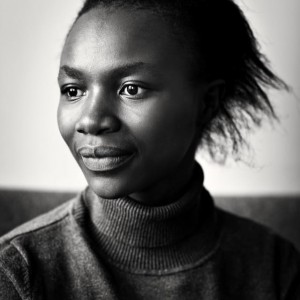 From YIP8 Participant Ethel Chimenya
It was not only the warmth from the sun, but also the warmth of the group. Big smiles was like a tattoo that can never be removed so easy, the happiness really comes from within. I have found my home, a soft voice echoed from my heart. It was only for 6 weeks but to me it seems like I have know SOAR all my life. When I arrived I was filled with confusion. "WHY AM I HERE" was my question and what confused me more is I felt so welcome and felt the feeling of being at home with my family. I came with no plan, but you supported me to define my plan, I came so young but you nursed me to become my age, I came with no one but you told me I had someone, I came with my struggles but you hugged me with your love and gave me strength. SOAR remains my home of love strength, self discovery and happiness. You gave me a reason to laugh and smile, you made me feel so much connected and so deep in the community. Feeding the birds every morning before I had my breakfast helped me to connect more to my personal project of defining myself within the nature. SOAR will forever be my home.
For more information on SOAR check their website here.
---
Classroom Alive: From Budapest to Porto!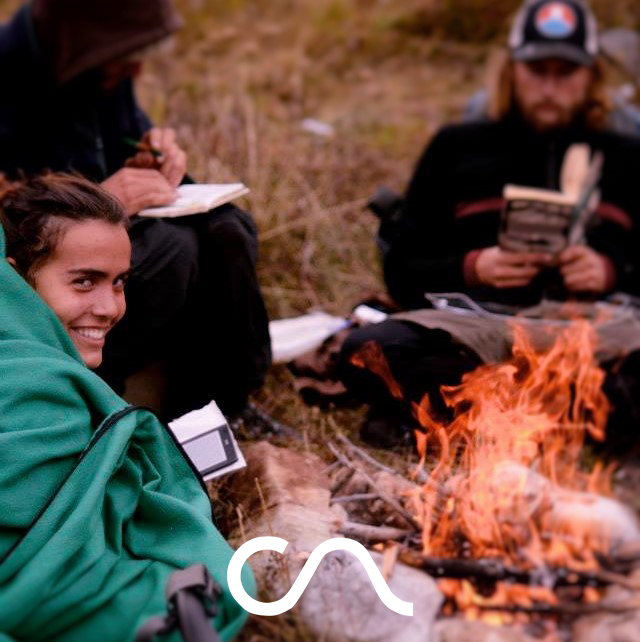 Have you heard of Classroom Alive? No?
Well, it's about time then!
CA is the symbiosis of self directed education and long distance traveling in a community of learners. It was created by three YIP Alumni in Ytterjärna when they took on the challenge to walk from Sweden to Greece in 2013. This summer another CA is going to happen! We will bicycle 3300 km from Budapest in Hungary to Porto in Portugal. And you can be a part of it!
From the 25th of July until the 5th of October, between 6 and 12 students are going to cross Europe by bike, supporting each other and working themselves through the challenges and beauties that the road has in store for them.
Go to www.cabupo.com or check out the latest news on Facebook to find out more. 
---
Initiative Forum 2016:
How is our relationship to the world expressed through the foods we choose?  What does it mean to nourish our bodies as well as our souls?  How can we make a heart's connection between delicious chocolate, child labour, mass meat production and disappearing rainforests?
Have you registered yet??  The Forum starts this Saturday, the 26th of March!  It is without a doubt going to be an epic event!  And it's helpful to know your arrival and departure times.
The Marketplace:
There will be a Marketplace set up in the foyer of our main building that will remain there the whole week.  The purpose of this is for Organizations, Initiatives, Companies and Individuals to have a space to share information, showcase products or spread the word about what they are doing.  If you have any questions, feel free to be in touch!
Don't forget to bring…!
A Vegetable!!!!!  This one's important, and you'll find out why.  But we are asking, encouraging and imploring everyone to bring a vegetable of their choice from home.  Don't forget!
Mattress and Sleeping Bag:  We are not providing mattresses or bedding, so please don't forget to bring something comfortable to sleep on!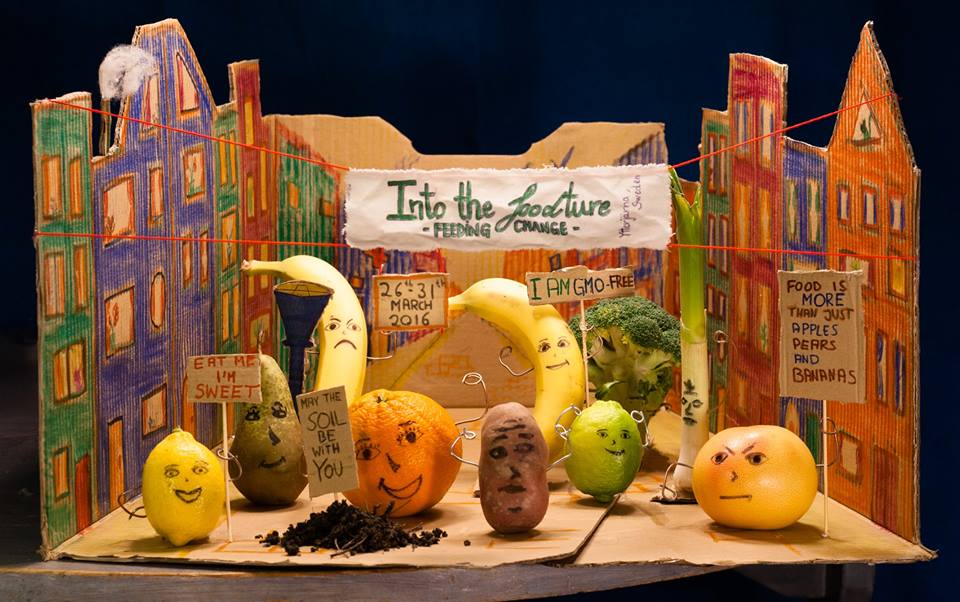 Clothing: There might be some opportunities to get our hands in the soil, so, if you've got some clothes that are comfortable to work in and aren't afraid to get dirty, bring'em.  Rain or shine, we are going to spend some time outside.  It's March in Sweden, meaning we could have almost any weather, so bring warm stuff as well as a raincoat!
Miscellaneous: Bring a Notebook! There might be something worth writing down.  Bring an Instrument! There might be an opportunity to play it.  Bring some Cash!  There will be a café run by the Yippies selling delicious, organic goodies and you don't want to miss out! (plus, all the proceeds go to the Diversity Fund!)  Bring a Waterbottle!  Because we can't go into the Foodture un-watered.
YIP8 can't wait to see you Into the Foodture and beyond!

---
The Newsletter
The Newsletter is a monthly mailing update on the life and times of YIP and is a wonderful way to remain connected. It is sent out once a month and gives an overview of what has happened, what is happening and what is on the horizon.
Please spread the good word of YIP by forwarding to friends and family and inviting them to sign up!
If you have any questions or concerns regarding the newsletter or feel that there is something you would wish to see more of, contact info@yip.se
Enjoy reading!