The first stinted winter temperatures have arrived in Ytterjärna, coupled with the first collective experience of a sub-zero climate.  Peppered within this collective are a few first-timers pulling scarves closer to chins and learning the practical language of layers and the consoling comforts provided by wool.  Already forever changed in their interpretations of Winter and Cold, the pervasive thought of "it's just the beginning" mingles with nervous excitement at the release of each vaporous and frosty breath.  The sky is darkening earlier as well, supporting the full-swing of the curriculum's inward turn with outside encouragement.  And still, there is so much going on; meetings to be had, decisions to be made, parties to be organized, itineraries to be planned, funding to be found… The sensations and impressions fluctuate with the themes.  Week by week, day by day, even morning to evening, conversations and interactions come and go, guided by the concepts and moods at hand.  All that is carried is processed and digested through the diverse vessels of humanity, unique in experience and matchless in time.  Together and alone, in bold strides, a continuous search for balance continues in joy and in challenge, and in all that comes with awakening to new customs in a world enlightened by diligence.  And still, within it all, the rhythms of life go on, the frost still settles in beautiful icy formations and YIP8 continues to rock the house.
---
What has passed and what is now: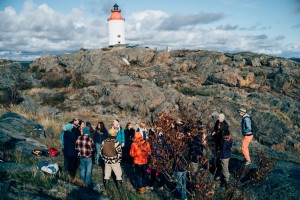 These days are packed.  Packed with all that comes with living in community, engaging in a confrontational curriculum and planning the initiatives and actions that arise from all this combined.  The autumn break seems like ages ago.  The visit from Viktoria Siwek of Slava Theater and the wet jogs around Ytterjärna as well, like fond and far-off memories.  25 finished self-portraits adorn the walls of Kulturhuset and hang as a more recent reminder of the hard work with Rachel Miller.  The Study of Man and our week with Marcel de Leuw set the foundation for launching, this week, into the rich, diverse and ubiquitous stories that each one carries in our Biography, and guided with care by Annie Meijer and Mary McArthy.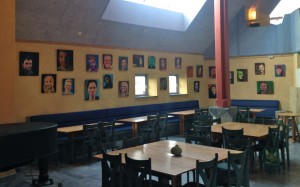 This work requires a great deal of exertion in many forms from all of those who take part.  It is not always easy to find the ground to stand on when everything around seems up for questioning.  Especially when the world itself can seem embroiled in chaos and charged with fear; when the earth on which we walk and trust to carry our weight whispers of war and splintered peoples.
And still, bravely, each Yippie arrives and shows face.  Day in and day out, in the midst of all that could become a burden, the will to endeavor on is assembled in the White House hall at 08:45 for another day of exploring combined perception and global reformation.  What is happening here is important.  What changes in that room, changes the world.  Care for the world is constantly emerging, their support of one another endlessly developing, their pains and struggles continuously imparting new inspiration.  It all adds to the new story; a new thread in a tapestry woven to honor the now, the future and all that has been learned from the past.
---
YIP8 Internships Briefly: Where, What and Why
Kathmandu, Nepal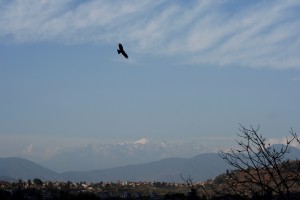 What:  Six YIP participants are headed to Nepal, where they will live and work at The Kevin Rohan Memorial Eco Foundation (KRMEF). Located just south of Kathmandu, KRMEF encourages sustainable community by establishing environmentally-friendly programs for families and children, including a Waldorf inspired kindergarten and a biodynamic garden. The group will also be collaborating with Mountain Child Care, an organization that facilitates hiking experiences for adolescent orphans from the inner city areas of Kathmandu.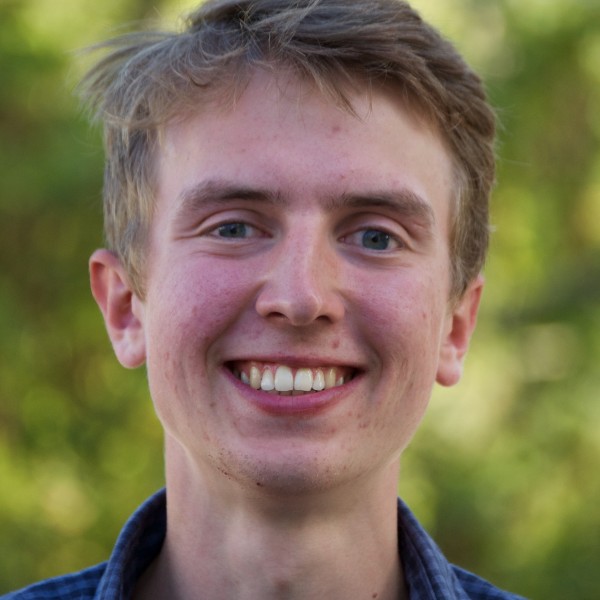 Why:  When the places for our internships were presented, my immediate feeling was pointing me toward Nepal.  The Himalayas, Buddhism and sacred temples, those are the first three keywords, that come into my mind when I imagine this country. A country I always wanted to visit with mountains I always wanted to see and a Buddhist culture I always wanted to experience.
The work in the village community with KRMEF, will be at one place all the time, which I see as an opportunity to truly connect with the culture and the environment. Furthermore, I find it interesting to visit a region that is still recovering from the damages of an earthquake. I am curious on how the people experienced this catastrophe and keep going even with the threat of new quakes.  I think there is a lot to learn in this and that is why we are going on our internships – to learn and to experience from other cultures.  Nepal feels like the right choice for me.
YIP8 Participant – Paul Rava
Los Angeles, USA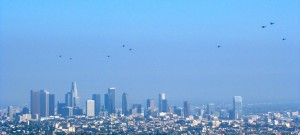 What: Six YIP participants are off to Los Angeles, California, where they will partake in an 8-day, 50-mile walking journey through Los Angeles with Classroom Alive, an initiative that facilitates a walking classroom for young people. For the rest of their stay, they will be connecting with Street Poets, a peace-making initiative that inspires youth to share their voice through poetry, writing, music and art. They will also be connecting with the beloved Orland Bishop, a human rights advocate and director of Shade Tree Multicultural Foundation.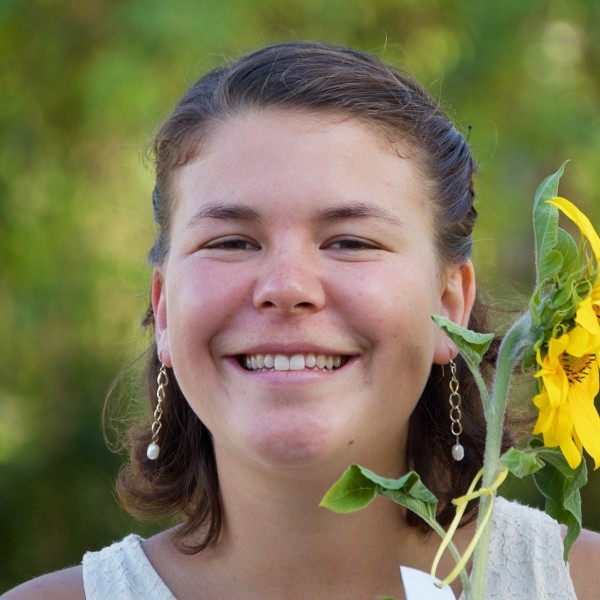 Why:  I am going to LA because I want to explore the place that was once my home, to experience the struggle that takes place there, the violence, the racism, the inequality between rich and poor, the materialism, the race to win. I want to welcome all these realities into my heart and find a way to breath light into them, so that when I exhale, the world around me may seem a little less dark.
YIP8 Participant – Deni Montana
Santos and São Paulo, Brazil
What:  Seven YIP participants are off to São Paulo, Brazil, to collaborate with Instituto Elos, an organization that works with designing and carrying out strategies for building a better world. For a portion of their experience, they will partake in an Oasis Game, a method for supporting communities to realize and achieve their dreams in a fast, free, and fun way. They will also be going on an inspirational journey, guided by YIP7 Alum, Bruna Viapiana, where they will visit and exchange with entrepreneurs, organizations and projects all around Sao Paulo.

Why:  Brazil seems like a huge country full of celebration, sun and misery. It is an old land with a lot of wisdom from small communities connected to nature. Nowadays, it is also a place where many new initiatives are emerging that want to do things in a better way. The people, the culture and this spirit of creating new initiatives turns Brazil into such an interesting country for me.
This year, YIP started with a week with Edgar Gouveia Júnior, who incarnates all of this qualities (passion, sensitivity, interest, ideas, daring, playfulness, wisdom). He told us about Elos, about Warriors Without Weapons, about The Oasis Game, about the power of gathering in a circle (community)… For me, Edgard has been one of the greatest inspirations so far in YIP and going to Brazil and getting in full contact with Elos meant for me the chance to take in much more of all these values. And in a real hands-on way, learning by doing and by observing, by dancing and connecting with amazing people.
The great surprise arrived later, though, when we started planning with Bruna Viapiana – a participant of YIP7. Living near Sao Paulo, she knows so many places and people and has connected us with many initiatives that are now in our schedule for an "Inspirational Journey" around the city. Currently, the entire Brazil internship-group are super exited about all the many things we are preparing for and we are certain that so much more will come up once we are there.  So, if you ask me "Why are you going to Brazil?", the answer is simple: because it's going to be more than great!
YIP8 Participant – Agnes Ramos Serra
Cape Town, South Africa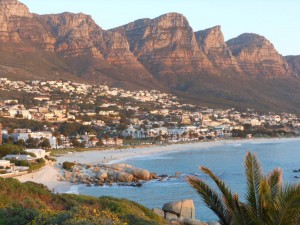 What:  Five YIP participants will be venturing to Cape Town, South Africa, where they will be living in the Township of Langa, and involved with the Langa Youth Development Center, an organization founded by YIP2 Alumn, Mahlubi Zibi, which works to equip youth with skills and support that enable them to bypass gang activity. They will also be working with Surf Shack, an organization teaching youth to become surf instructors, and will partake in drumming lessons with celebrated drum master, S Manan Ajimah.
Why:  When people ask me about Brazil they already have an image in their minds, an image full of happy people, nature, music and rich cultural diversity. They are right, it's a very good part of my country, but behind this beautiful picture there is a struggle; a major social inequality, a neglect of human rights of minorities and environmental issues. I think that Cape Town faces these same problems. I want to see how they work with their challenges and how they fight their battles. Hopefully I can learn a lot and bring something home of their African wisdom to help my country as best I can.  YIP8 Participant – Ivy Frizo de Melo
---
On Fundraising: In Trust I Give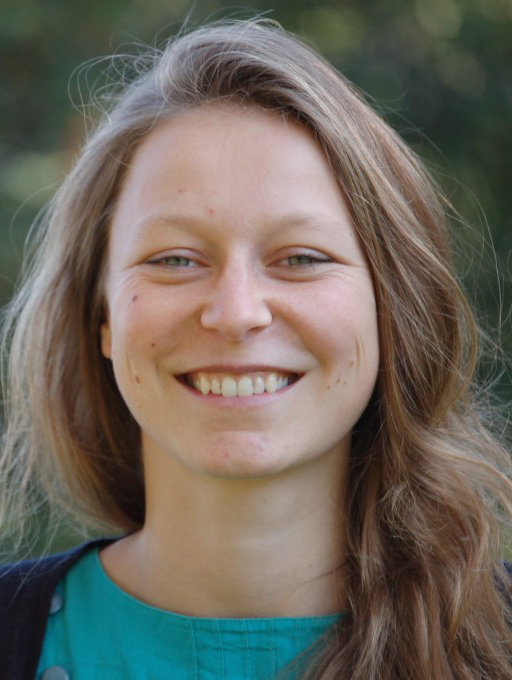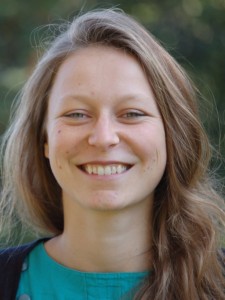 The yearly fundraising for the International Internships is underway. In October, when the apple trees were ready to be harvested, the participants went outside. They picked the apples, stored them, and eventually sent them to the "musteri" where they were pressed into delicious apple juice that will soon be sold to the local Restaurant Matbygget with this year's unique logo design.
Other straightforward exchanges are made to collect the funds necessary to cover their internship budget, like selling crafts and food at beautiful Swedish Christmas markets and organizing a party at the local cultural hub in Järna town.
Parallel to all of this, the participants decided as a whole group to start a crowd funding campaign. For those who are not familiar with it, crowd funding is a way to collectively gather funds that are needed in order to start up the presented business, product, service or action.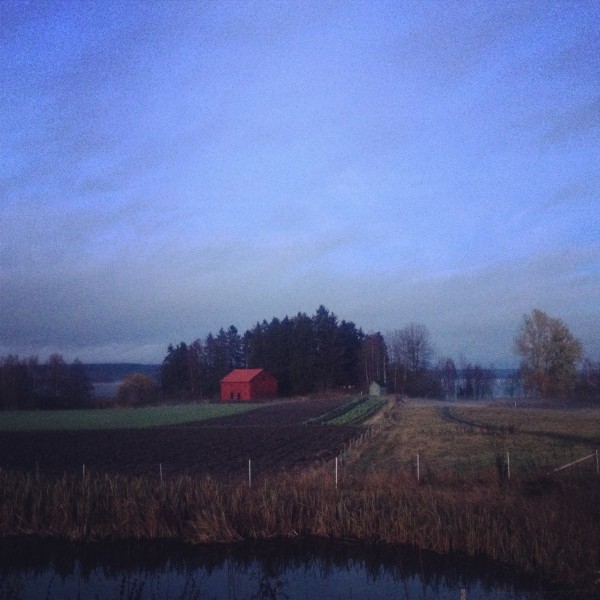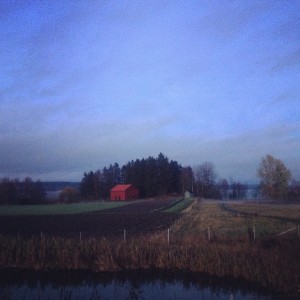 Through their crowd funding campaign, the YIP8 participants are asking for money that supports their learning journeys to the various internship places. You can imagine that this reaching out for support naturally causes a lot of discussion and questioning. Not only within themselves and in the group, but also with the relatives and friends spread out all over the globe. Questions are asked like: "What are you exactly going to do there?" "Where is the money going?" and "How do you justify asking for money for a personal learning experience?" All relevant and important questions that trigger interesting conversations around the systems from which "we" operate. The way we learn, deal with money, value experiences and measure our actions and capacities. The question of "why am I going on internship?" is one that each participant is looking at.
As an organizer of this program I feel privileged to be surrounded with this brave, hard working and diverse group of people and the questions that arise out of their multiple actions. I am here to encourage learning, to support doubt, to give space, to listen and to trust in their unique capacity and their ability to take responsibility, not only for themselves but for all their relations. I am here to support the widening of perspective and possibilities in order to creatively work with the challenges of our time. In full trust I give.
---
The Thunder Clap and Crowd Funding Campaign: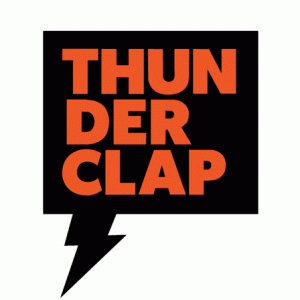 Thunderclap is a unique tool for spreading the word about an initiative or a campaign through social media.  The YIP8 participants have created one to support their Internship Fundraising efforts.  With two clicks of a button you can schedule your FaceBook, Twitter or Flickr account to automatically post a link to the Crowd Funding Campaign.  This will happen simultaneously with everyone who participates.  The thought is, that if it all happens at the same time, the post will have a tendency toward going viral.  In order for anything to happen at all, they need 100 people to make the aforementioned clicks before December 5th, and they are 36 people away from their goal! Through this effort they hope to draw attention to their crowd funding campaign.
Consider donating to their Crowd Funding Campaign and participate in the Thunder Clap to help spread the word!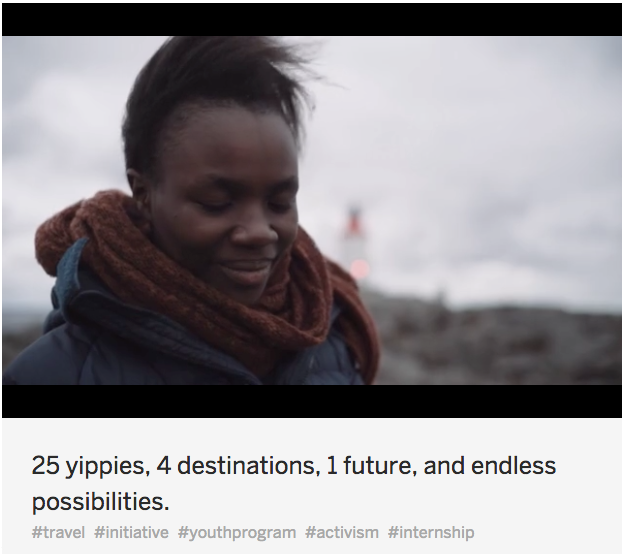 ---
Run For Your Life: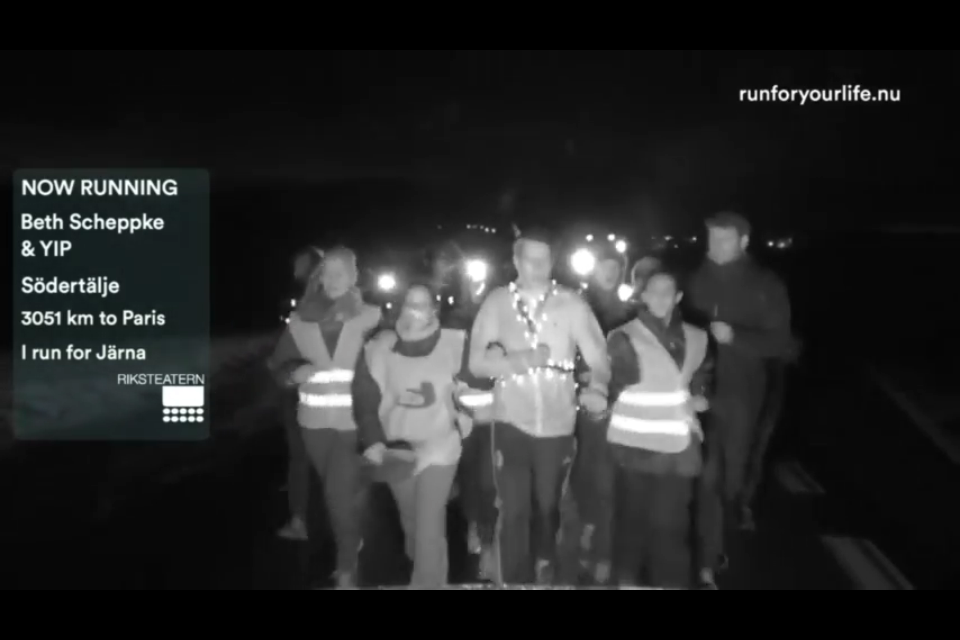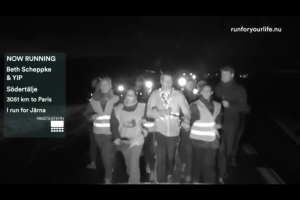 Recently, some YIP8 participants took part in a more than 4,000 kilometer initiative that is still underway: a filmed relay race from Kiruna, Sweden, to Paris, France, arriving there in time for COP21, the Global Climate Conference on the 7th and 8th of December.  Each voluntary runner takes on a section of the race anywhere from 100 meters to 10 kilometers and is filmed, live, by a car learding the way and runs for a specific reason or cause.  Beth Scheppke represented the Youth Initiative Program and Järna and ran a 3.2 km stretch together with about ten other Yippies.
"Out here in Ytterjärna, I've sort of created my own rules for running, using the beautiful nature trails as my track, and the murmuring of the cows and wildlife as my coach… …The 'Ekoleden Trail' spanning 12 km, surrounds our village, and features breathtaking views of the Baltic sea, passes through three biodynamic farms, connects children to their schools, and is home to thousands of plants and animals. It would make me tremendously sad to see these ecosystems compromised by the threats of climate change,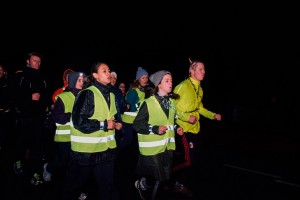 and I try to run every day through part of the Ekoleden to stay with them… …In Run For Your Life, we
plan to contribute our leg of the race to the beauty of expression and moving our bodies, as well as the beauty of the Swedish countryside in Ytterjärna, which we are lucky enough to call our home."  Read and listen to her full story here.
David Jansen, the father of YIP8 Participant Arvid Jansen, was so inspired by what he saw when the Yippies ran that he decided to volunteer as a runner himself!  He will be running through Almere, the Netherlands, beginning at 17:48 on the 26th of November.  You can watch the live feed by visiting the Run For Your Life website.
---
Personal Initiatives and Projects:
Each year, the Yippies are given the task of taking on a particular Project or Initiative that they will work with for the entire duration of the program.  There are few boundaries as to what the Initiative can or cannot be and they are encouraged to think big.  Near the end of the YIP year, they report what they have worked on in a public presentation of 45 minutes, including an interactive aspect and questions fromt the audience.  Here are a few examples of what the YIP8 participants have taken on.
Astronomy – Astrology – Laura Elena Wickert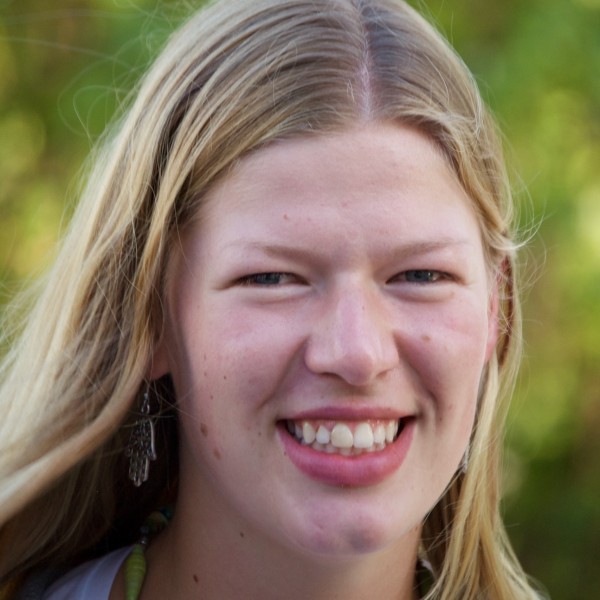 Everybody is complaining about the darkness in Sweden. I am not! It creates the perfect conditions for my Personal Project.  I decided to do a study about Astronomy and Astrology. On a clear night in Ytterjärna there is so much to observe in the sky and I had the feeling that I want to understand what I see.
The total lunar eclipse of the Super Moon on the 28th September was supposed to be the first highlight of my project. Unfortunately, it was too cloudy to observe the process in detail. But just the excitement of the experience with lovely people together made it unique.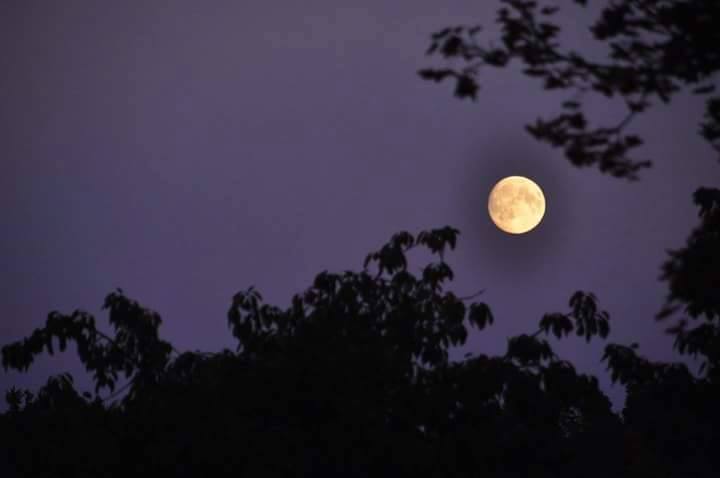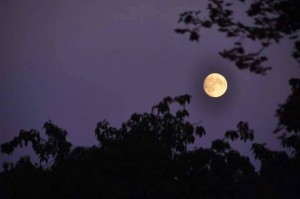 The past two months I have been observing the sky and trying to recognize constellations, planets and important stars. I want to experience the difference of the seasons in the night sky. Doing this also contains disappointment, like when I get up very early and discover it's cloudy.  But positive experiences give me the strength and the will I need to get up another day after checking the forecast. In the end of October, I could see the moon, Venus, Jupiter, Mars and Mercury in the morning sky. I found that powerful and energizing.
It's also so interesting to see what affect certain conjunctions have on people, so I'm paying attention to how they feel and sleep. For example, during the night on the 3rd to 4th of November, five Yippies said there weren't able to sleep after 3am. I then discovered that Venus and Mars were very close together in the morning sky. I keep notes from days and nights like this and try to learn from it.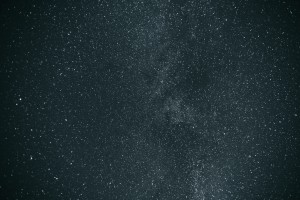 The moon phases are also part of my studies the same as the Zodiac signs and how planets move in between them. I have gotten much information, many good books and people to talk with about this theme, which is helpful and will keep me busy in the upcoming months.
I also look forward to go to Brazil in my internship and observe the southern hemisphere there. I plan to build my own star chart in order to share what I'm learning with the community.
I hope this theme isn't only present for this year, as I want to live with it in the future also.
Backpack – Nadine Troost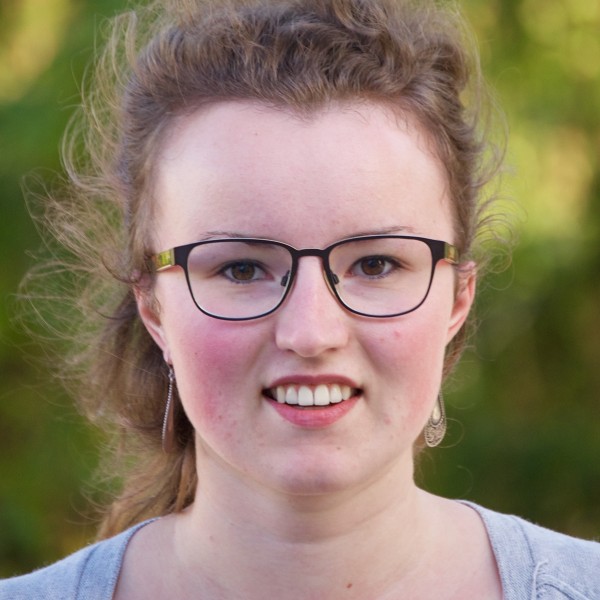 What if I could realize my dream of climbing the highest mountain of Norway? What if I could combine that with mindfulness and some time for myself? What if I could make it into an experience of a lifetime?
The dream for my Personal Initiative is to climb Norways highest mountain, Galdhøpiggen (2469 m.). Because of the snow at that altitude and the current season, the real climb will happen during a week somewhere in May or June 2016. However, preparations for the climb are happening already. For example I am practicing in the art of fire making. So, 'what's with the title?' you may wonder. Well, on my climb I will carry a backpack with camping gear in it. The aim is to strengthen the balance between head, heart and hand. The climb will be both physically and emotionally challenging. In order to undertake this trip well-prepared and in safety, my intellect will be stretched for survival skills and logical-mathematical thinking will be involved.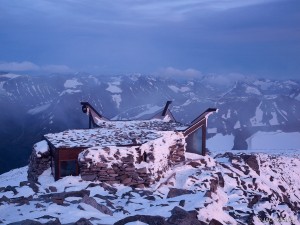 To give this initiative a more mindful twist, I want to take the backpack also figuratively. This means that can also be interpreted as my 'backpack in life' in which I carry all my experience, skills, characteristics and people I have met. During my climb, I will take time for the different items in my 'backpack' and then leave behind the things I no longer want to be carrying around. This figurative backpack bring me also to you for I wondering who is willing to share with me some skills, experiences, songs or whatever for my 'life backpack? Please come to me and maybe we can share or exchange! You can either send an email to nadine.troost@ziggo.nl or do it through direct contact. Looking forward to sharing!
ArvidsFireplace – Arvid Jansen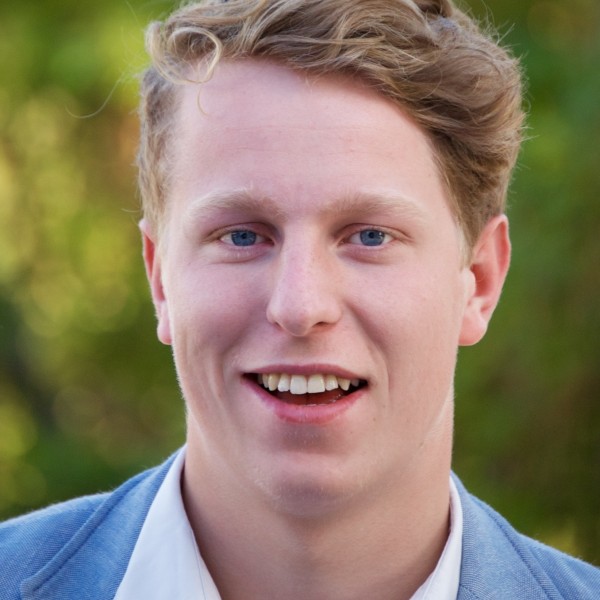 My personal project is off the hook and I love it! I am starting to make my own Interior Design website, and here I am sharing all my designs, ideas and inspirations.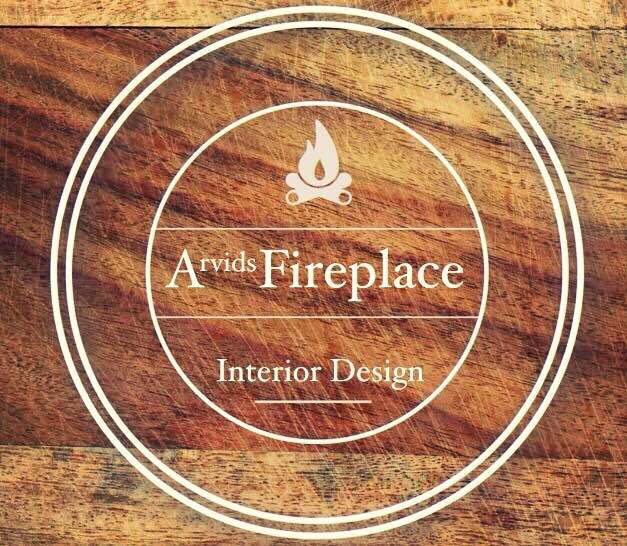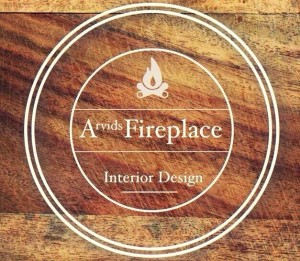 I am interested in designing furniture in the old style, basically the old Scandinavian designs. With the purpose to not forget those old styles and to go back to the quality that they had. My inspiration comes from building a Log house in the style called Knuttimring with my father. Knuttimring is a really old method of building a house and it really amazed me.  How strong this wooden house is and that it can stay longer than a house made of bricks because of the old structure. I call my initiative ArvidsFireplace and this is because I really like the warmth and the conversations that a fireplace brings. This warmth is what I also want to bring into a house, school or business with my furniture. Right now I am busy with creating the website and designing furniture. So there are a lot of things to do and I am enjoying it!
The website is still under construction, but you can see what it looks like so far, here.
Kithcentable – Anna Wynants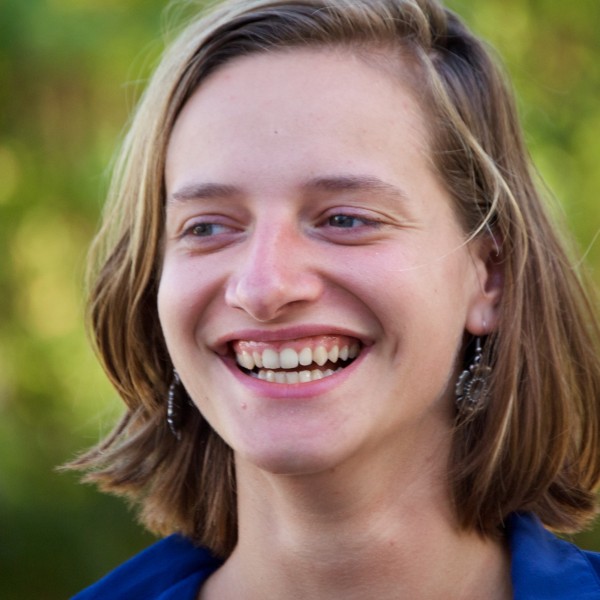 Can one taste beauty?  As I write this, I feel hungry after a day of fasting.  Long day. I am still undecided if I like it. It certainly did raise my awareness about how food has us in its grasp. It made me conscious of how our behaviour and thinking is geared toward these three – or more – tasty meals a day. How much time we spend on the whole fuss around food. How we become hungry, greedy and worried once we don't have enough. It becomes personal. Intimate. Even though we're fine for quite a while without filling our bellies, I think not eating awakens our basic instincts. As we need oxygen and water, we need food in order to live. It is the foundation of our existence. Without food we die, eventually. People do. Even more, power over food – I believe- equals power over our existence. This is where food enters the social picture, intertwined with big money and the endurance of our environment. It is daunting that the power over food is concentrated in the hands of a small group of decision makers. I don't trust them. Do you?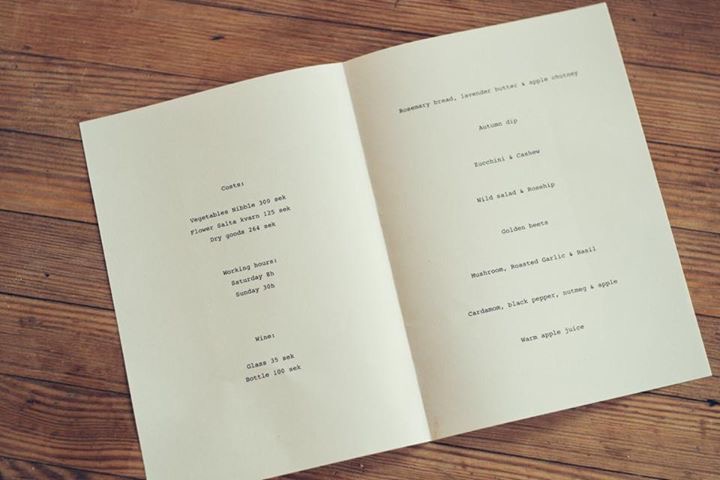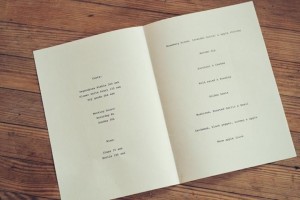 While reading and researching about chefs around the world, I recognize myself in their train of thought. Slow but steady I start to feel I belong to that group of people that call themselves cooks. I came to a point that denying such a thing is a lie. A sense of belonging to people who understand the healing character of the perfect crunchiness of freshly baked bread. The meditative state you enter while processing crates full of Jerusalem artichokes. Where creation becomes edible. It doesn't want to be grasped nor explained. Listening to what the pumpkin has to tell and making him taste just a little better than he already did before. Smelling a rose, knowing her destiny. Visions of Ytterjärnian forests appearing on plates. I wonder, is it still about feeding ourselves? Or is it about art?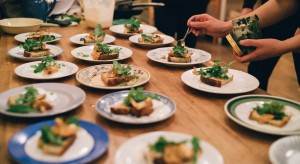 "There is no conflict between a better meal and a better world." -Rene Redzepi. I would like to join the movement of chefs and farmers, who dedicate their lives to restoring the connection with what we eat, awaken consciousness whilst taking the future of our planet into account. There was no other way than to build my personal initiative around food. Combining passion, social entrepreneurship and idealism by gathering people around my Kitchentable and feeding them. Let them experience, smell and taste what I can't put into words. How can I capture my passion on paper? I'm not sure. Some say I radiate light when I talk about splitting or smoking yoghurt, eating reindeer moss or fermenting gooseberries. As strong as I believe one can taste beauty, I'm not sure one can read my passion. I prefer to convince by taste.  I prefer to challenge taste buds by serving consciousness with golden teaspoons.
BETHDOESYIP The Podcast – Beth Scheppke
A half hour listening experience on the life and times of Beth and YIP – new episodes every Sunday!

---
Looking Forward:
The prospect of going deeper and exploring further is supported by all that lies ahead.  When Annie and Mary wrap up their work, Orland Bishop will join us from Los Angeles.  He will stay for just over a week in Ytterjärna, working in dialogue with the Yippies on the themes of Initiative and Initiation, and anything else that finds its way via the hearts and minds of the participants.  Following Orland, it will be us-amongst-us for a week of Internship Preparation, working out the final details of the trips abroad and asking questions like, "what kind of guests do we want to be?"  And then, the final week before the gaze turns outward toward Winter Break and the Internships, Aerin Dunford and Sergio Fernando Beltran Aruti will work with both practice and theory, challenging us to Walk Out of the seemingly impossible situations of our time, and Walk On toward solutions for a resilient future. 


---
The Newsletter
The Newsletter is a monthly mailing update on the life and times of YIP and is a wonderful way to remain connected. It is sent out once a month and gives an overview of what has happened, what is happening and what is on the horizon.  Every quarter (3 months) we plan to put out a more in-depth issue that looks into the Organization of YIP from a similar lense.
Please spread the good word of YIP by forwarding to friends and family and inviting them to sign up!
If you have any questions or concerns regarding the newsletter or feel that there is something you would wish to see more of, contact info@yip.se
Enjoy reading!