The International Youth Initiative Program, YIP,  is a societal entrepreneurship training, offering a holistic educational program that promotes an expanded global and personal awareness aiming to strengthen young people's capacity to take initiative in the face of current global challenges. Up to 40 participants, between 18 and 28 years old,  from all over the world, live, learn and work together for 10 months.
Purpose and Intentions
YIP provides a platform for young people to develop their fullest potential, expand their understanding and find their authentic task in society and the world.
Date/Time
Event
27 Aug - 30 Aug
Week 35

With: YIP Organising Team

Course
31 Aug - 05 Sep
Week 35

With: Alan Webb & Sarah Bradley

Course
05 Sep - 07 Sep
Week 36

With: Emilia Regenstad, Isabel Chender & Rachel Derrah

Course
10 Sep - 14 Sep
Week 37

With: Gerald Häfner & Kait Ziegler

Course
17 Sep - 21 Sep
Week 38
Course
24 Sep - 28 Sep
Week 39
Course
01 Oct - 05 Oct
Week 40
Course
08 Oct - 12 Oct
Week 41
Holiday
15 Oct - 19 Oct
Week 42
Open Course
22 Oct - 26 Oct
Week 43
Course
29 Oct - 02 Nov
Week 44
Course
05 Nov - 09 Nov
Week 45
Open Course
12 Nov - 16 Nov
Week 46

With: YIP Organising Team

Course
19 Nov - 23 Nov
Week 47
Course
26 Nov - 30 Nov
Week 48
Course
03 Dec - 07 Dec
Week 49

With: Kiara Nagel & Molly Rose Kaufman

Course
10 Dec - 14 Dec
Week 50
Course
17 Dec - 21 Dec
Week 51
Course
24 Dec - 04 Jan
Week 52
Holiday
07 Jan - 25 Jan
Week 02
Course
28 Jan - 01 Feb
Week 05
Course
04 Feb - 08 Feb
Week 06

With: YIP Organising Team

Course
11 Feb - 22 Mar
Week 07
Course
25 Mar - 29 Mar
Week 13
Community
01 Apr - 05 Apr
Week 14
Course
08 Apr - 12 Apr
Week 15

With: YIP Participants and Organising Team

Course
15 Apr - 19 Apr
Week 16

With: YIP Participants, Organising Team, Network and Public

Open Course
22 Apr - 26 Apr
Week 17
Holiday
29 Apr - 03 May
Week 18

With: Sarah Bradley & Alan Webb

Course
06 May - 24 May
Week 19
Course
27 May - 31 May
Week 22
Open Course
03 Jun - 14 Jun
Week 23

With: Christianne Sinoo, Silas Beardslee & Inte Koster

Course
17 Jun - 21 Jun
Week 25

With: YIP Participants & Organising Team

Course
Date/Time
Event
06 Nov - 10 Nov
Week 45
Open Course
13 Nov - 17 Nov
Week 46

With: OT's & YIP10 participants

Course
22 Nov - 24 Nov
Week 47

With: YIP10 participants, Universidade Viva Inkiri participants and Organizers

Course
27 Nov - 01 Dec
Week 48

With: Rachel Derrah, Vishal Jodhani & others

Course
04 Dec - 08 Dec
Week 49

With: Alan Webb & Sarah Bradley

Open Course
19 Dec - 23 Dec
Week 51
Course
25 Dec - 05 Jan
Week 52
Holiday
08 Jan - 19 Jan
Week 02

With: Elos / Edgard Gouveia Junior

Course
22 Jan - 26 Jan
Week 04

With: YIP10 Participants & Universidade Viva Inkiri Participants

Community
29 Jan - 02 Feb
Week 05

With: YIP10 Participants & OT's

Course
<
1
2
3
>
The YIP program flows through different stages. This allows participants to dive for a period of time into the different areas that create a holistic educational environment.
Global Awareness
In Sweden
Be inspired by internationally acclaimed doers and innovators who offer an overview of the current global challenges and activate your capacity to positively contribute to todays changing world.

Personal Awareness
In Sweden
Engage in a path of inner investigation to become aware of your own story, struggles and strivings to then step consciously into your full potential as a creative and unique individual.

Community dynamics
In Scotland
Foster a lived understanding of the importance of community and difference and how to harness the power of the collective. Develop skills in leadership, facilitation, hosting and visioning.

Group Challenge
In Scotland
Envision, plan and execute a group initiative with the local community. Learn how to develop an initiative from idea to reality. Develop skills in fundraising, budget management, the art of invitation, marketing, harvesting and logistics.

Internships
In Various locations
Experience a network, enterprise or organization that has positive social, political or environmental change at its core in a different culture/continent. Develop interest and wonder in the diversity of human capacity whilst maintaining a personal intention.

Find out more
Initiative Weeks
In Sweden
Enjoy the opportunity to co-design your own curriculum whether that involves inviting contributors of your choice or engaging in-group inspired educational action and travel.

Integration & Transition
In Sweden
Consciously reflect on your journey throughout the year and create clarity for your next steps. Finalize and present your personal project and dive into a North Swedish, midnight sun, outdoor experience.

The afternoon activities are generally more hands on and practical. They are intended to balance out the more academic morning courses and be in support of output, rather than input. Each day has its specific theme and title and is split into two time-slots.
Monday
Project work
The first part focuses on project skills and project development.
The second part focuses on the personal project.
Tuesday
Group work
The first part consists of singing and movement
The second part on the internship preparations
*Each second week there is a house meeting to organize and discuss the running of the shared house.
Wednesday
Creative work
The first part has parallel sessions of skill sharing (by participants) and art therapy

The second part has parallel sessions of metalwork (blacksmithing/jewelry) and social Art
Thursday
Practical work
The afternoon is spent at the 'Kooperativ Undertallarna' in Järna, working with permaculture, soil work, fermentation processes and learning what the Swedish forest can offer to eat.
Friday
Community work
The first part is spent with both the participants and organizers in a community meeting. A typical meeting is used to look back on the past week, to look ahead to the next week and to announce and discuss any community issues and concerns. In addition it offers a platform for sharing and learning about what it takes to be a community living together for 10 months.
The second part is spend in the weekly check in of each respective check-in group. Check in groups are established at the beginning of the year and consist typically of 6-10 participants and one member of the organizing team. It offers a smaller and more individual setting to discuss and share anything that you meet, learn and experience.
Other activities
Counceling
YIP acknowledges the need in any adult education today to offer tailored developmental support to its participants. It does this in the form of Biographical Counselling offered by Annie Meijer, an accredited counsellor an adult educator. The outer supports and securities in life often no longer hold and withstand the awakening inner realities that shake us. This asks from us that we find a new ground within ourselves to build confidence for our future. Biographical Counselling supports this process by enabling participants to step into dialogue with their own Biography, to release forces trapped in previous experience and to step into the future with courage and capacity knowing the value and worth of their unique journey.
---
extra curricular
On most evenings there is space for countless extra-curricular activities such as sports, theater & sauna sessions.
Sweden
For the first and the last 90 days of the training, the program is based in Järna, Sweden. Järna is beautifully situated 55 km south of Stockholm by the Järna Fjord on the Baltic Sea. With its numerous initiatives, businesses and organizations, it forms an amazing and inspiring landscape of people's visions being put into practice. Each of the surrounding places, be it the biodynamic farms, the curative homes, the alternative bank, the mill, the clinic, the cultural center etc. have an exemplary character in and of themselves. Luckily these are all situated in a radius of about 10km.
Participants live together in "Tallevana" one of the houses of the Ytterjärna Campus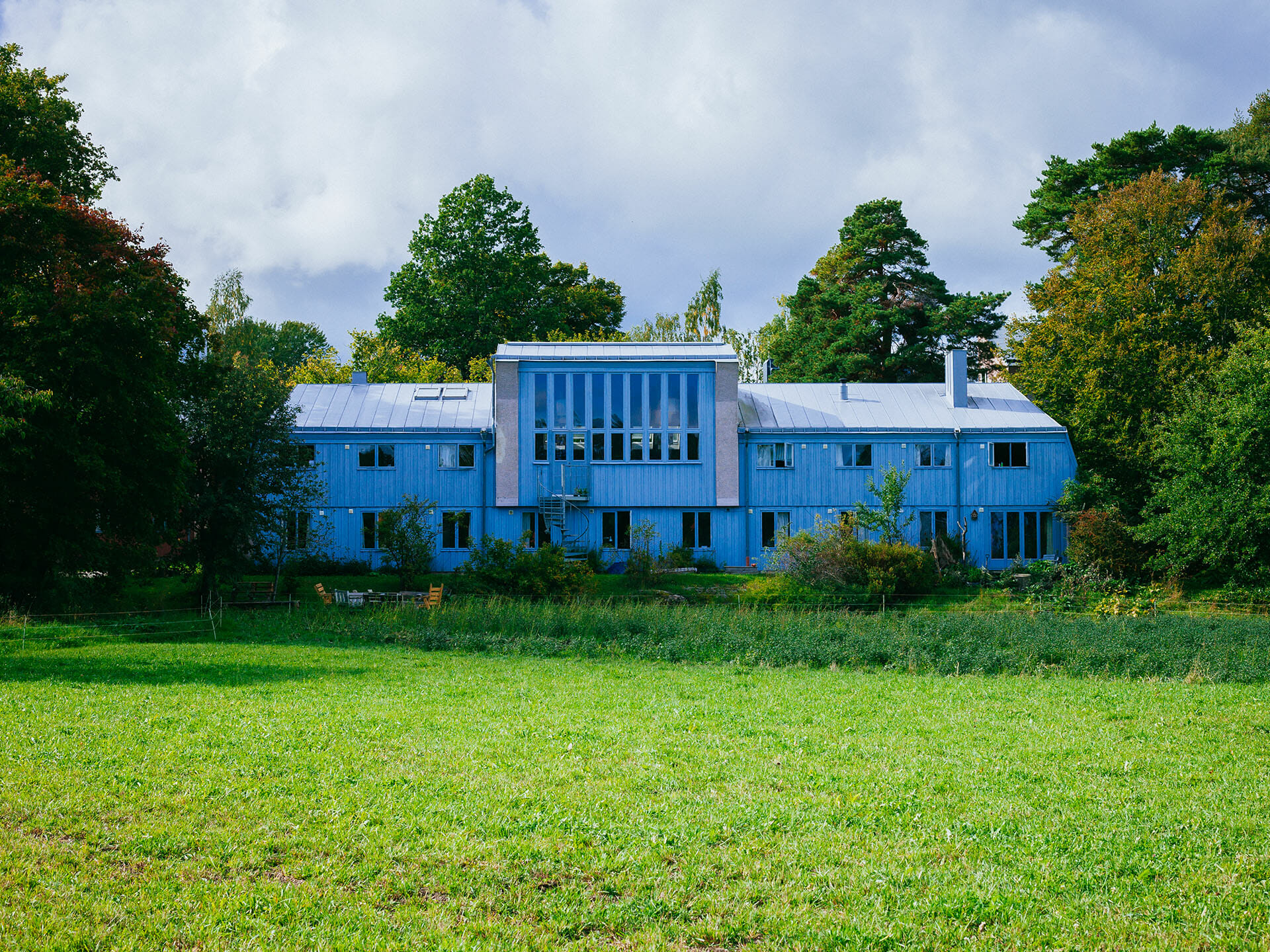 ---
---
---
---
---
The courses happen inside this building, where the YIP office has moved into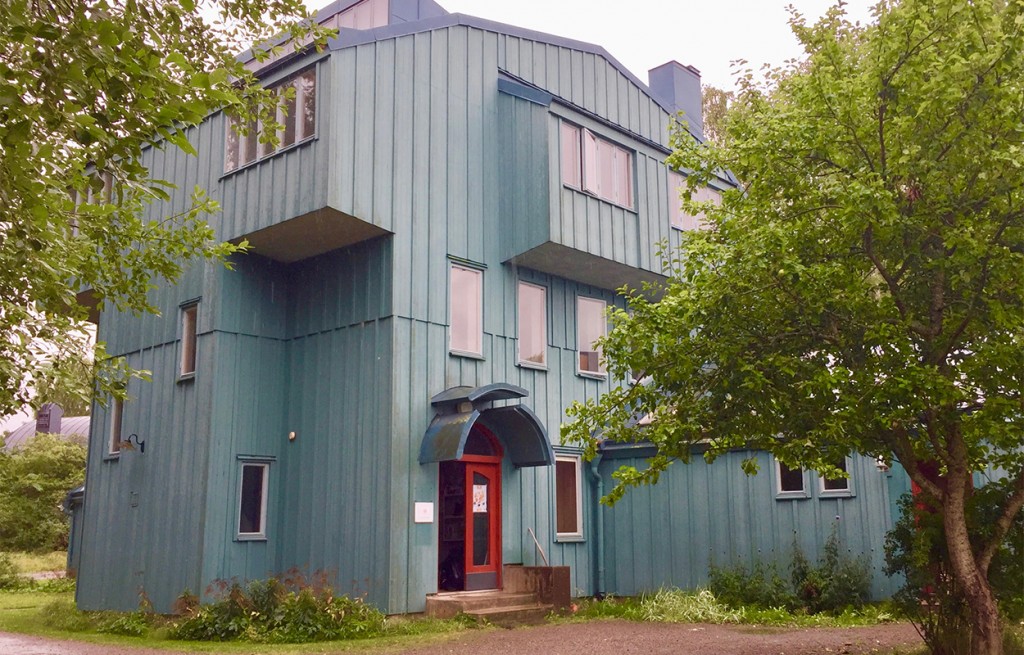 ---
---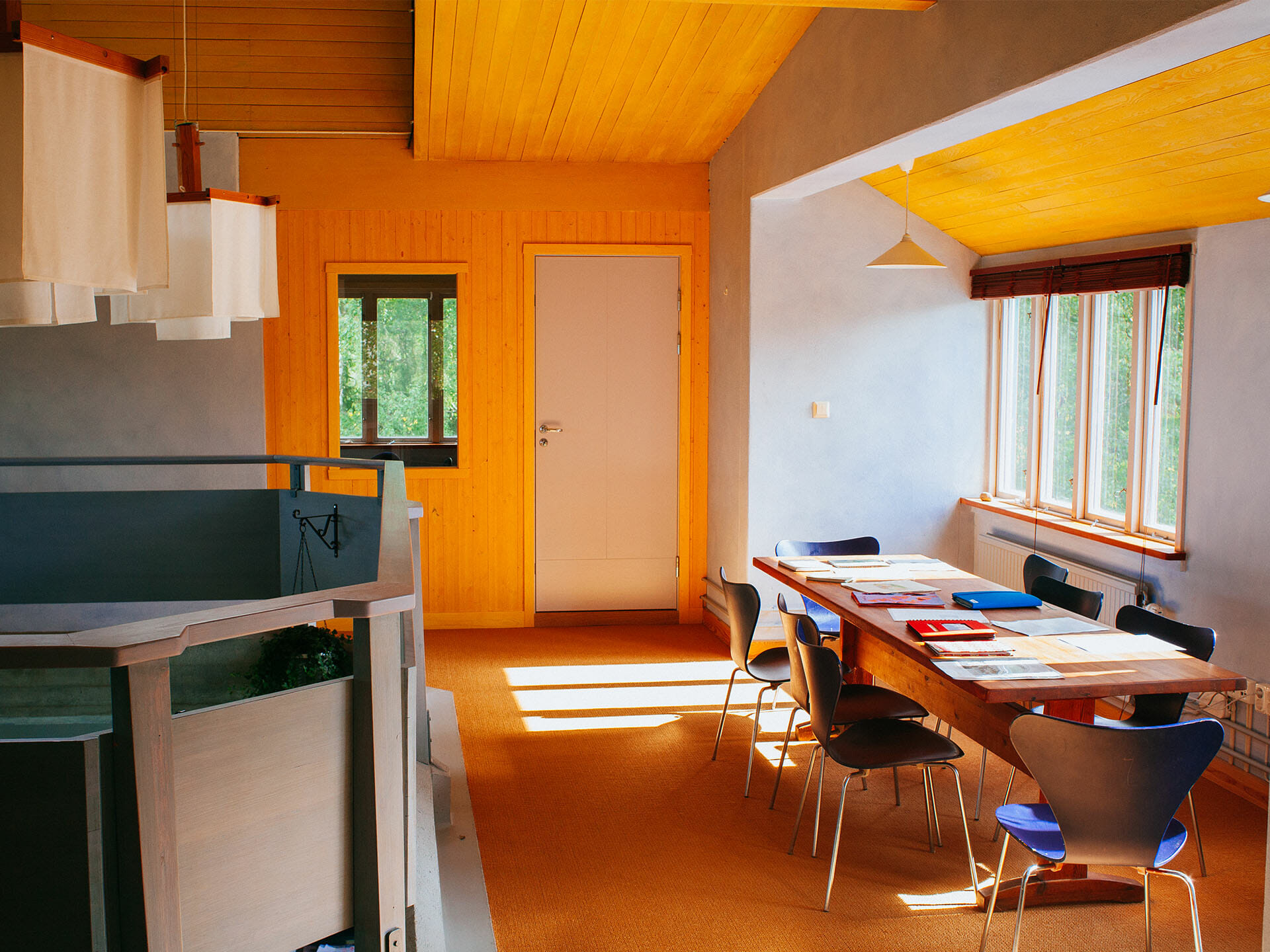 ---
---
---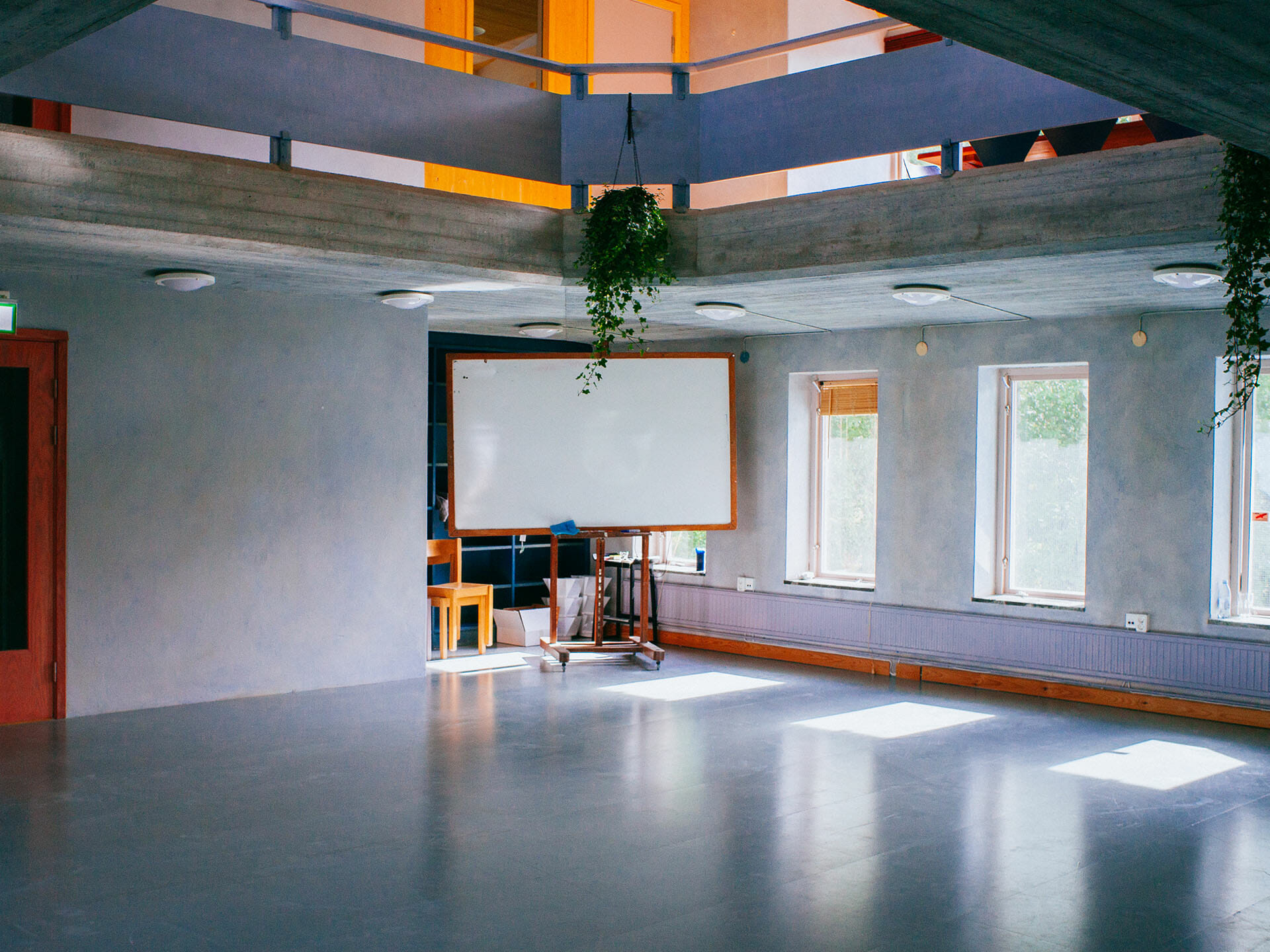 Outpost
After the first three months of the training, the program (participants and organizers) will relocate to the Outpost in Scotland. In Scotland the program will be hosted by Findhorn – The Findhorn Foundation, established in 1972 gave an initial legal identity to the emerging community; by the mid 1980's a variety of enterprises and charities were forming around the Findhorn Foundation: a Solar Thermal manufacturer, a Shop, a Café, the environmental charity Trees for Life, a Holiday Caravan Park, and a Steiner School. Over the decades many more business and charitable organisations have established themselves within the transformational field that has its Hub at The Park ecovillage community.
Participants will live and learn in the facilities of Findhorn, Scotland.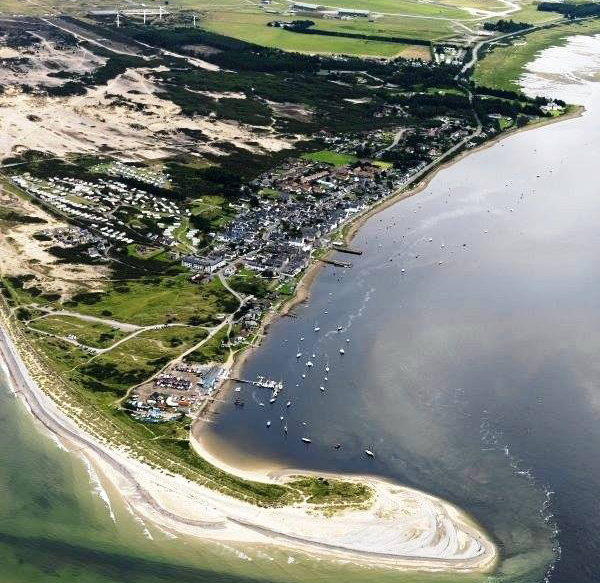 ---
---
---
---

International Internship
Additional places to be visited are available as the program offers the possibility of spending 6 weeks on an internship, taking part in the work of an existing socially and environmentally sustainable project or organization. YIP is in close collaboration with a number of Initiatives around the globe which serve as hosts for the participant's Internships.
Some Internship places in the past have been Nepal, Cape Town, Philippines and Egypt.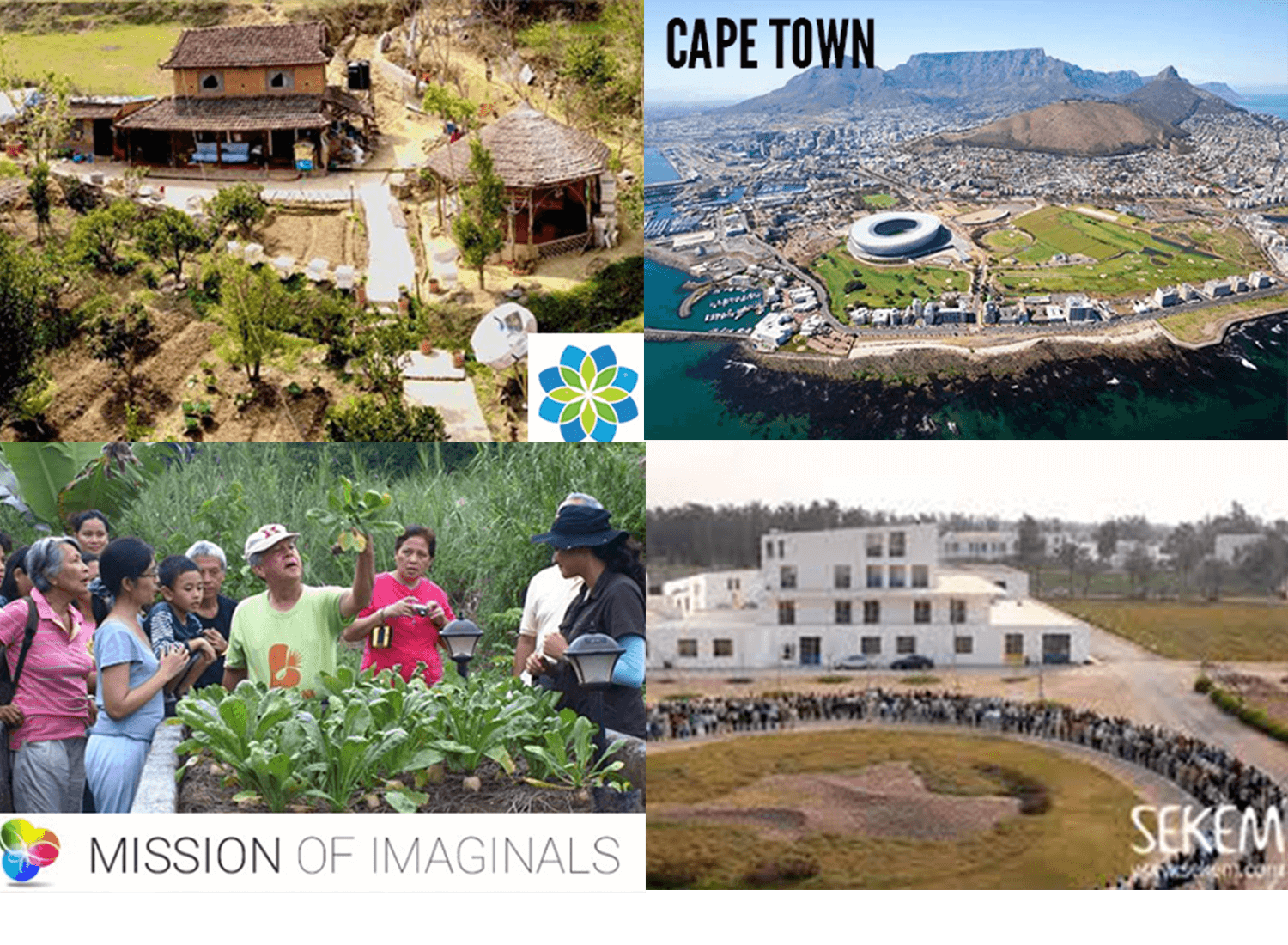 ---
---
---
---
All eligible participants will receive a Certificate of Completion at the year's end. In addition all participants will receive an individual portfolio with Certificates of Qualification from each completed course during the program. The YIP Certificates of Qualification comply with the European Credit Transfer System (ECTS.) They do not grant any direct academic degree. In the past participants have been able to use their YIP certificates towards credits for their bachelor and/or master programs. 
Through our partnership with Alanus University, all credits are accepted and credited for the BA in Social Entrepreneurship.
Costs, Terms and conditions
Program costs and finances

The YIP Program Cost is SEK 100.000 per participant for the whole 10 month program period, including Sweden-Outpost return ticket.
Specifically, it includes:
The Program: courses, course materials and evening activities
Food: organic meals (breakfast, lunch & dinner from Monday – Friday, not including holidays)
Accommodation (single-sex twin-share bedrooms on campus)
Travel: 8000 SEK for the travel to and from international internship, as well as Sweden-Outpost return ticket.
Transportation (in connection with the curriculum)
If your financial situation is a barrier to your applying for YIP, please click here to find tips on financing your YIP Year, as well as the diversity fund.