Susanne Hansen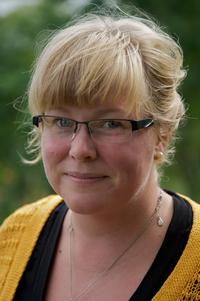 Co-founder, member of the Advisory Council
Susanne, mostly called just Sussie, was born in 1978. She grew up in the small town of Allingsås, close to Gothenburg, Sweden, and commuted to the Waldorf School in the city. After graduation from high school, Sussie spent some time traveling. Later, she became secretary at Rudolf Steinerseminariet (now Kulturcentrum Järna) in Järna, Sweden, and the aid organization Sofia.
Sussie has been involved in Swedish Youth Meetings for a decade, together with the association Vad Vi Vill ('Whatever we want') in Järna. There her tasks have been many, ranging from just participating to being workshop leader, coordinator and project adviser.
Since 2001, Sussie has worked at a curative home, studied curative education and been active in the YouthSection.