Pernilla Fogelqvist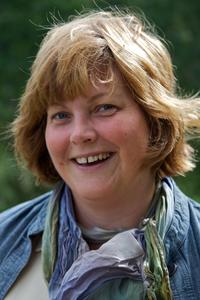 Co-founder, member of the Advisory Council

Pernilla was born in 1972, and grew up in the small town of Alingsås, close to Gothenburg, Sweden. After finshing primary school there she started commuting to the Waldorf School in the city. After graduation from high school, she spent some time traveling, and lived in Switzerland and other places. After returning to Sweden, she studied at The Rudolf Steiner Seminar in Järna, Sweden, to become a waldorf teacher (she also worked as one for a time).
Pernilla has been involved in Swedish Youth Meetings for a decade, together with the association Vad Vi Vill ('Whatever we want') in Järna. She's had many tasks there, ranging from just participating to leading workshops, coordinating and advising.
Since 2002 Pernilla is the mother of Idun.
Pernilla has worked at a curative home, and have also opened her house, hosting people with special needs, and she has been active in the YouthSection.