Dana Gierke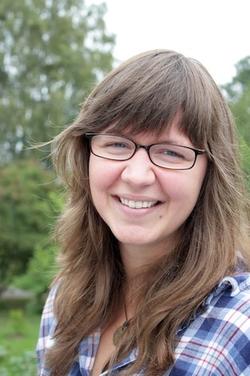 Dana, the oldest of two daughters, was born in 1986 in Prenzlau, a small city near Berlin, Germany. She enjoyed growing up in the rural area around Prenzlau, but decided to move to Paris, France, after her graduation from high school in 2006. In Paris she spent eleven months taking care of two girls and studying French.
Since 2008 she studied Social and Cultural Sciences at the European University Frankfurt (Oder). During her studies Dana has been involved in several initiatives. She worked for the European Theatre Network Platform11+ in Budapest (Hungary), Palmela (Portugal) and Berlin. Moreover, she engaged in a German-Ukrainian Youth Camp dealing  with the contemporary memory of the Shoah in Kiew, Ukraine.
Dana´s strong interest in the Jewish culture and history in Eastern and middle Europe manifested itself in various forms. Amongst other she coordinated the project "Local Jewish History – A Virtual Tour Through Frankfurt (Oder) and Słubice". Hosted by the Institute of Applied History in Frankfurt (Oder), the projects´ goal was to revitalize the nearly forgotten memory on Jewish Life in those partner cities by new means of media.