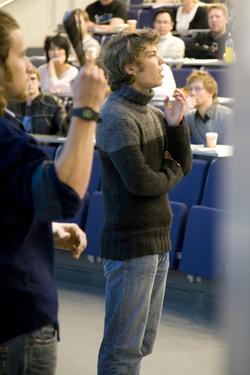 Representatives of our international network have taken on the role to become Ambassadors for YIP in their respective countries. They promote YIP in their country and support their national youth to attend the program. This includes:
Giving presentations at schools and appropriate community events.
Helping participants to raise money to attend YIP
Holding application interviews with applying participants
Researching foundations and publications in their countries that that will benefit YIP.
Ambassadors can also support and mentor graduating participants in their life after YIP, their initiatives and the continuation of their connection with the YIP network.
Ambassadors will have close contact to YIP and create the international team that makes YIP a global initiative.
If you feel that you could commit to this role, please contact us for more information.