YIP Diversity Fund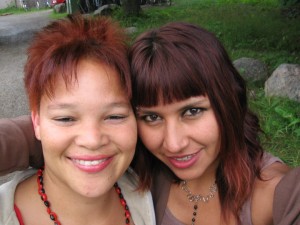 The Youth Initiative Program is an international education that strives to empower young people between the ages of 18-28 to instigate positive social, cultural, and environmental change. Despite its international character, the YIP participant group often lacks representation from certain regions of the world, and from certain socio-economic demographics.
Because the content of YIP often focusses on global challenges as well as an individual capability to take on multiple perspectives, it is essential that there is a diverse range of backgrounds, cultures, and experiences present at YIP.
In order to meet this need, the YIP Diversity Fund will support 2-4 participants who have the capacity to make YIP a truly international and multi-cultural program.
Donate to the Fund:
Fria Kulturfondens Gåvofond
c/o  Laurén
Nyhem Skäve  13
153 95 Järna

Plusgiro: 458 63 36 – 2
BIC: NDEASESS
IBAN: SE30 9500 0099 6034 4586  3362
Reference/Message: "YIP Diversity Fund"
Apply to the Fund:
In order to apply to the YIP Diversity Fund you must fulfill the following requirements:
You must be accepted through the normal YIP acceptance procedure
You have no other means of paying the YIP tuition fee
You bring a unique cultural background or life experience that is not otherwise represented in the participant body