Guiding Principles of the YIP Curriculum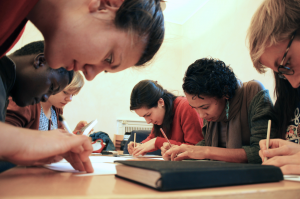 YIP is a constant attempt to bring together all ingredients necessary for a balanced program.
It is a space of constant improvisation, an ever-changing configuration, striving to meet the needs of its participants. The program is continuously being adjusted: courses, times, contributors and even organizers/facilitators can be fluid and change over time.
With this in mind, YIP has arranged a set of guiding principals that help to promote a healthy, effective and comprehensive curriculum. These principals help us when designing the content and structure of the program. They ensure that the layout meets a need and does not become random or irrelevant to the greater context.
Comprehensive Understanding
This principle ensures that we connect participants to the world's current challenges in a comprehensive and holistic way, and that we create a heartfelt sense of responsibility and empowerment by connecting them to places where the need is apparent and to the people who successfully work to solve them.
Idea to Manifestation
This principles ensures that we empower and train participants to use entrepreneurial principles and skills to meet the complex challenges humanity faces, in a way that allows them to continue to do so after they graduate from the program.
Inwards and Outwards
This principle ensures that participants understand the intimate connection between the inner and outer dimensions of society and themselves, and it provides them with ways to know and change the source of their motivations and actions.
Whole human being
This principle ensures that the program strengthens the participants capacities to think, feel and act. Furthermore, it informs the varied types of learning necessary for the full understanding of a topic or skill.
Community and Diversity
This principle ensures that participants learn to live and work together, despite their different socio- economic and cultural backgrounds. It teaches them to collaborate with whomever they work with, and bring out the strengths and talents of their peers.